In a couple months Brad and I are going to be traveling to Phoenix to celebrate my brother's graduation. We're going to be staying in the same resort that the Seattle Seahawks stayed in when they were in town for the little game known as the Superbowl! Check out how awesome the Arizona Grand Resort & Spa looks!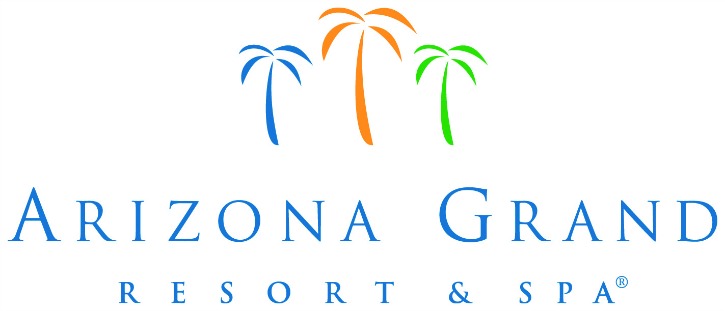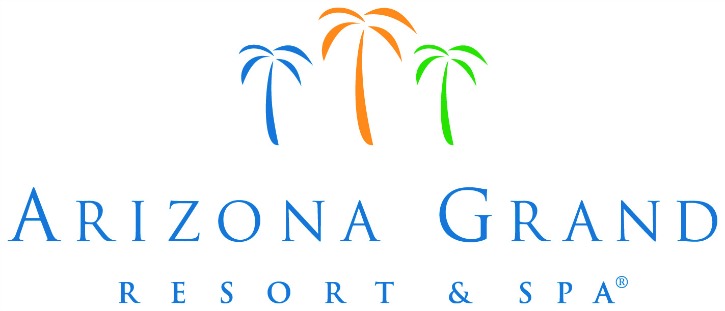 The Arizona Grand is inviting travelers to return to Arizona this spring and watch some Spring Training Baseball or come enjoy the sun for Spring Break.
This spring special includes:
$50 Nightly Resort Credit  that can be used for Dining, Golf or the Spa
Seattle Superfan Spa Specials have been extended! Stay Where the Players Stayed and feel like an NFL star!
Of course you don't have to be a Seahawks fan to enjoy your time in Phoenix; check out a few of the awesome amenities that are included with a vacation at the Arizona Grand Resort and Spa.
One of the items that I'm most excited about for this trip is the 7-Acre Oasis Water Park. I can't wait to lay in the sun and try out these amazing looking slides. I definitely will be enjoying the windy slide, but not so sure about those two speed slides (they look a bit scary for those of us who are a bit scared of heights).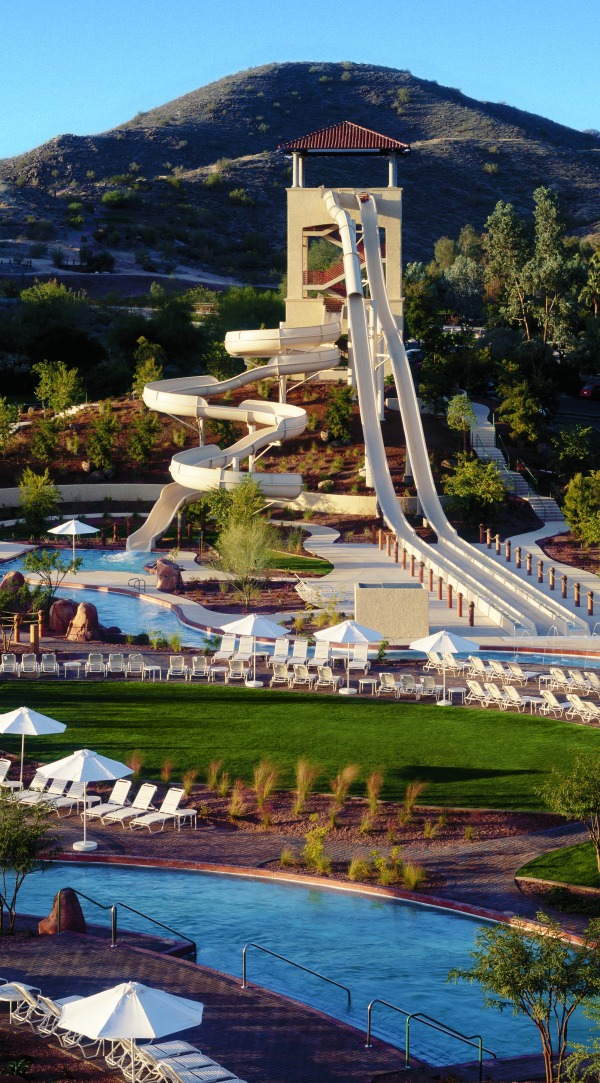 I am already envisioning myself lounging on those chairs, floating in the Zuni River, and bouncing along with the wave pool.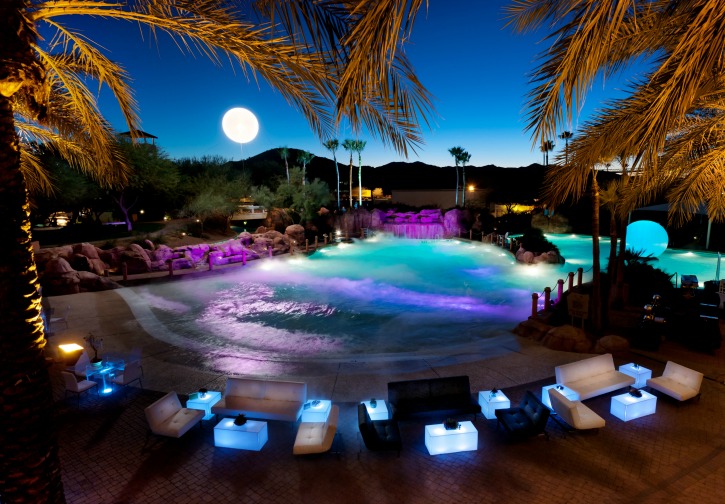 Brad is definitely interested in the 18-Hole Golf Course that is located on site. He is currently planning on packing the clubs for a round on this gorgeous course.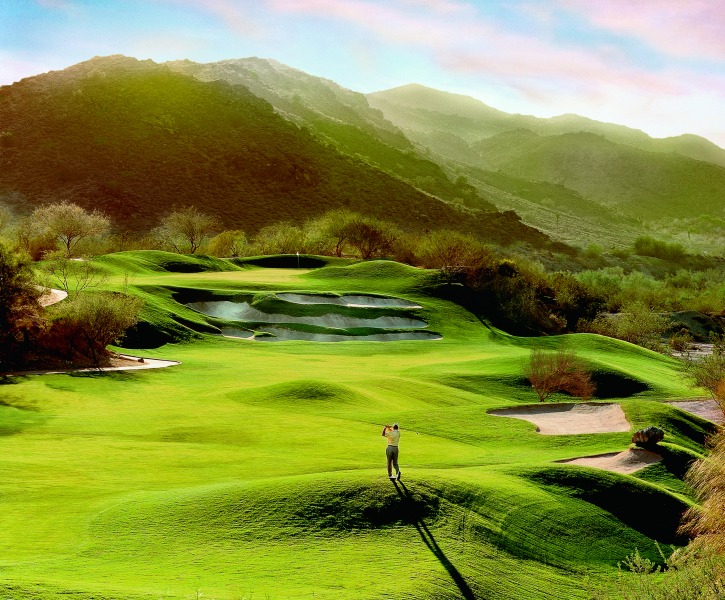 I  can see us spending the evenings here on the patio – perhaps enjoying a happy hour cocktail while we watch the sun set over the hills in the distance.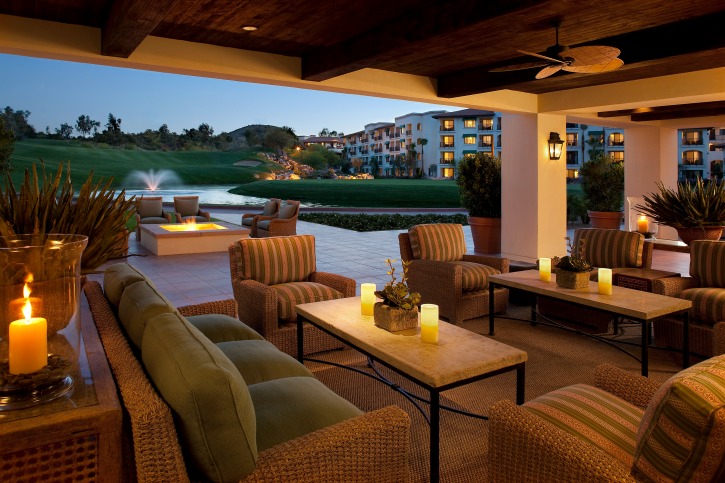 The trip will be relatively short; but we will make sure to make the most of the trip and take advantage of all the amenities available at the Arizona Grand!
Where would I find you if you were visiting the Arizona Grand – the Oasis Water Park, making Birdie on the 18th hole, or enjoying a delicious meal at one of the many restaurants?
This post is brought to you by the Arizona Grand Resort & Spa, all opinions (and excitement) are my own. Images are property of the Arizona Grand Resort & Spa.