This month, Emmett continues to enjoy life. He loves to laugh at us or the dogs, and thinks that fake fart noises are the funniest thing ever. He will also generally smile at funny voices, and smiles for the camera.
Emmett started something new and exciting this past month – solids! So far we've done rice cereal, sweet potatoes, green beans and pear. He's also had a couple bits of Mashed potatoes from our plate, but he wasn't quite sure what to think about all the garlic flavor.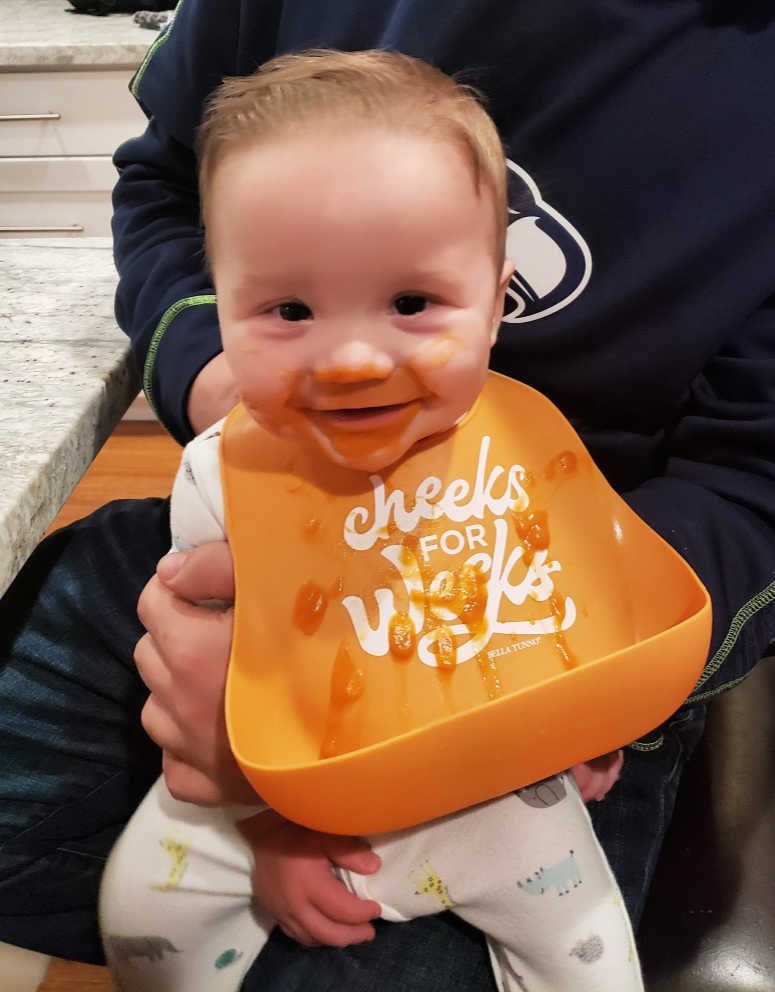 In the past month, Emmett has decided he doesn't really need his pacifier anymore. He'll suck on it if you put it in his mouth, but he doesn't necessarily keep going with it. Rather than a pacifier, he'll find his thumb or a couple fingers to suck on.
Many times when we put the pacifier in his mouth, he treats it as a chew toy rather than a soother.
Baby's Favorite Things – 5 Months Old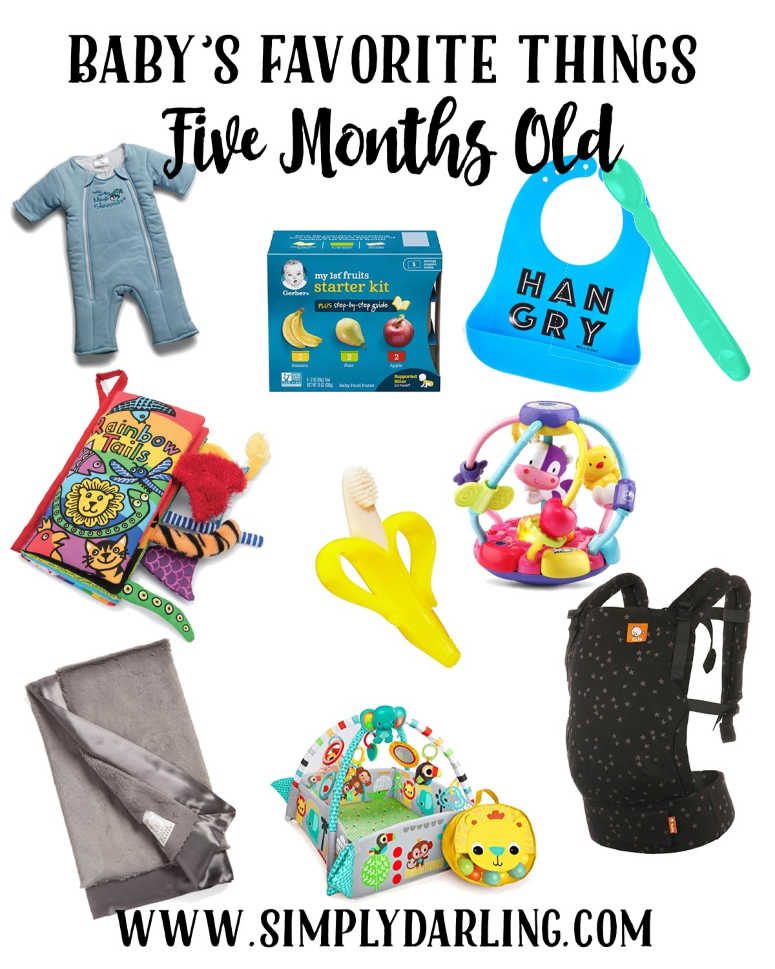 Emmett celebrated his first Halloween this month, but only made it til the first Trick-Or-Treater before falling asleep. He had an adorable skeleton candy outfit for the day (after being Baby Yoda at Oogie Boogie Bash at Disneyland).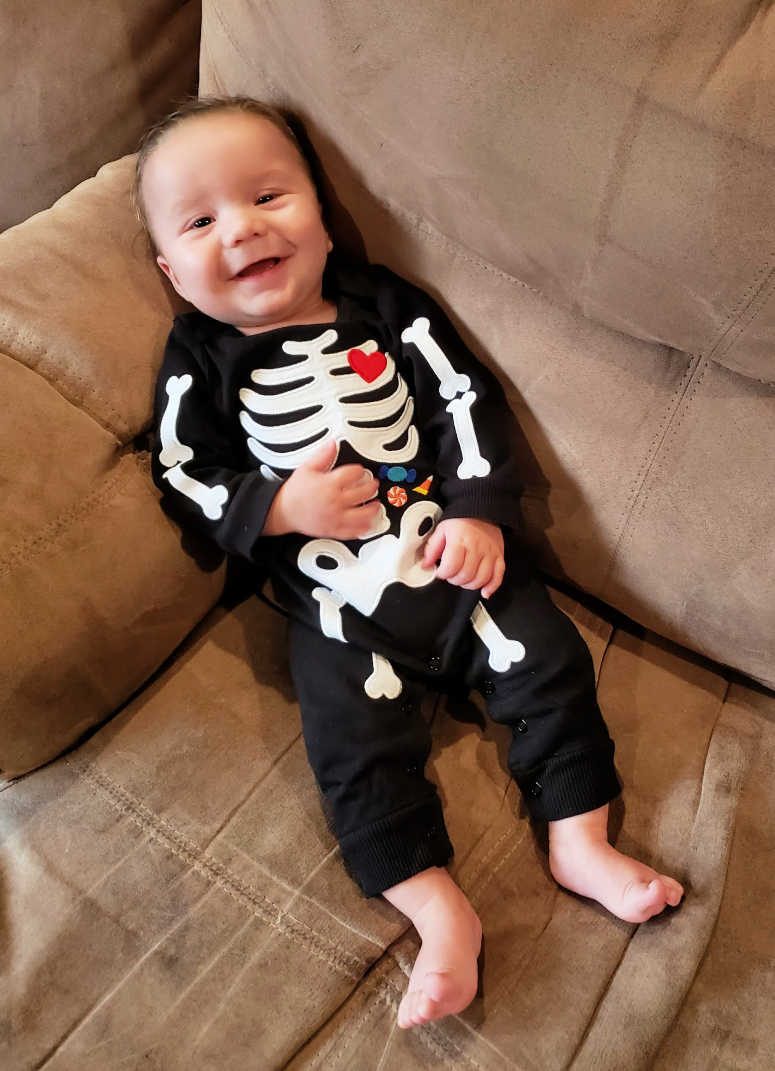 Baby's Favorite Things - 5 Months Old
Emmett has continued to enjoy his outings with us, and has found a few favorite items when shopping Target.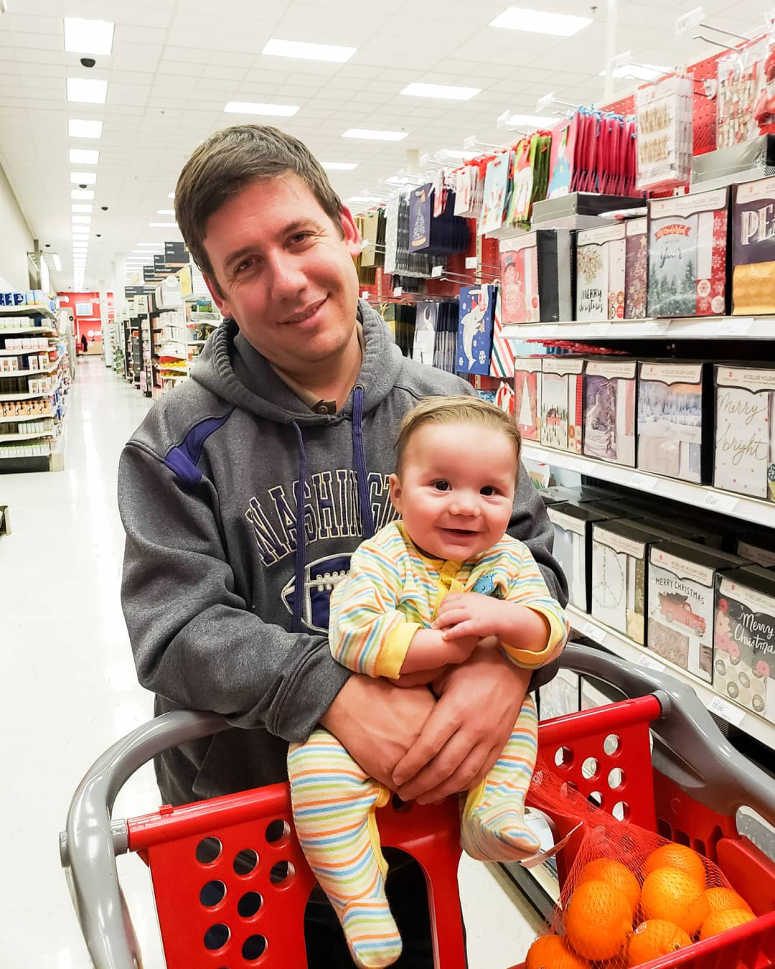 This last month has been exciting with new firsts. He's super close to rolling over both directions, but hasn't quite figured out how to push off with his leg to make the final few degrees of rotation. It will be exciting to see what happens in the next month.