Subscription boxes are a fun way to try out new products, I have tried out different boxes in the past and recently had a chance to have my favorite 2 year old try out some products.
Bluum was started in 2011 with subscription boxes that catered to children from womb to pre-school. They have 4 different "groups" of boxes – Pregnancy (products for mom), Infant (birth to 12 months), Toddler (13 months to 36 months) and Pre-School (37 months – age 5).
One thing that makes Bluum different is that in addition to catering to your child's age, they also set up the box based off of gender and developmental milestones. You could have identical twins and they most likely will receive completely different boxes because of all the different products they offer. Not only are the boxes personalized for each child, the products inside are full size and the box is valued at over $40!
Bluum cares about your children, each of the items in the box are responsibly sourced, free of chemicals, and also aim for organic manufacturing. With these criteria, they have over 350 brands and 1000 products in their arsenal.
I was recently sent a box for Aubree to try out. She was very excited when I showed up at her door with a box of goodies just for her!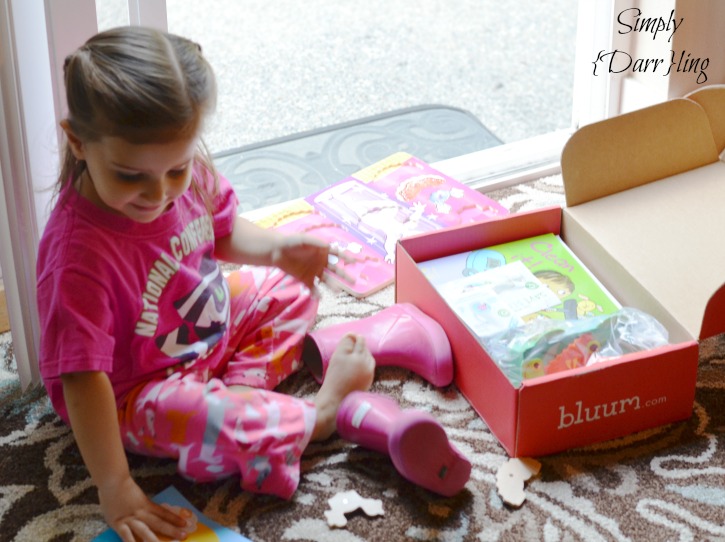 The item that she was most excited about was the Busy Day Book. She sat by the window pressing all the buttons and looking at the pictures.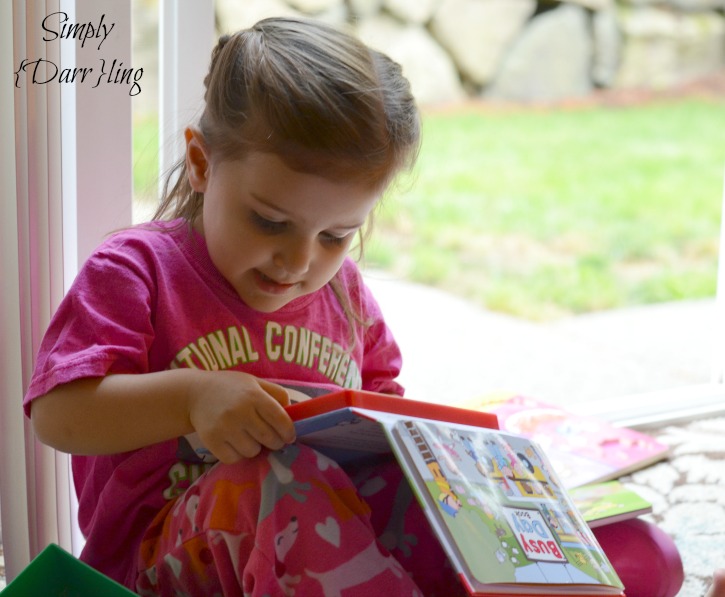 The box also included two other books – Slide and Surprise Numbers and Clean It! The Melissa and Doug Sand Brick Maker is a great item to be included in a summer box. We are talking about going to the beach this weekend so the sand brick maker will come in handy for building some sand castles. Aubree's mom liked the Dr Seuss Cindy Lu Who Plate. Aubree's favorite color is pink (as is probably obvious from her outfit) so she was a fan of the plate and wanted to use it that evening for dinner.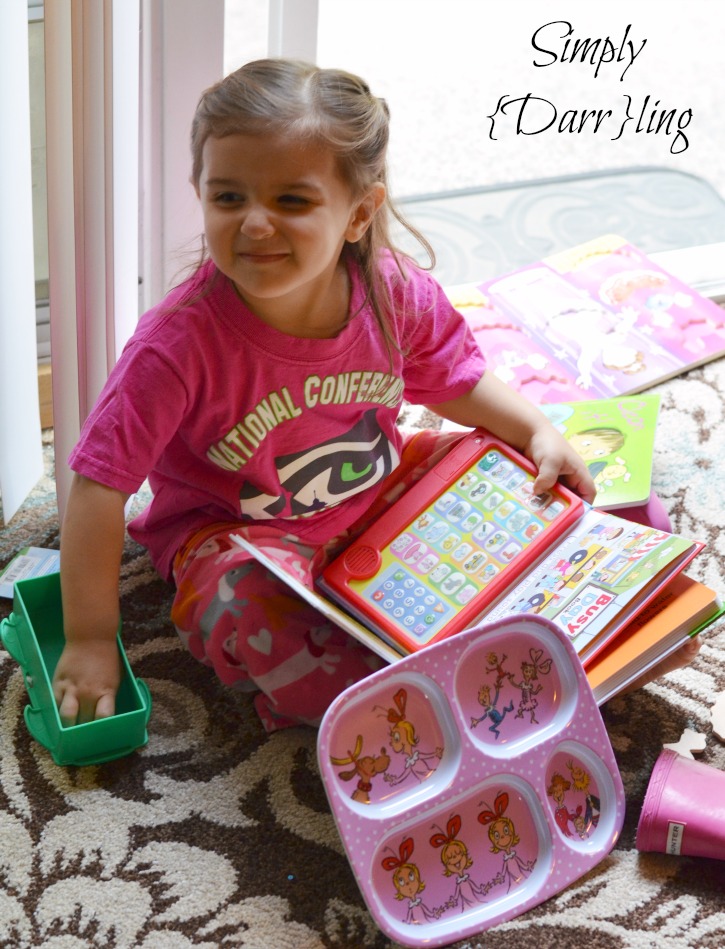 I was definitely impressed by the customization that this subscription box allowed. I have never seen a box that works so hard to make it perfect for the recipient. The products were quality items that are great additions to the toy box and library.
Want  to try Bluum out for yourself? You can Take Half Off your first month!
Thanks to Bluum for providing a box for review. All opinions are mine (and Aubree's!).