I love giving Christmas cards, I've given them to friends since high school and I love coming up with my card year after year. When Brad and I were in St Maarten, I had the perfect idea for a Christmas card. With the help of PicMonkey I was able to touch up the photo and order the cards before we even left the island! A couple years ago, I made a "Merry Christmas" sign but there were some issues and I ended up never using it. At the last moment (as in about an hour before I left for the airport), I re-did the sign in hopes of using it sometime during our trip. Thankfully superglue dries quickly.
As I mentioned in our vacation recap post, one thing that St Maarten is know for is their airport. I decided that I wanted our Christmas card to feature an airplane flying just barely over our heads. Since we were holding a "Merry Christmas" sign, I felt as though a card that said "Merry Christmas" would be redundant.
I ordered my cards from Shutterfly and I LOVE how they turned out! I chose the "Joy In Waves" card because I felt as though it fit with the tropical setting of our photo, plus our photo seemed to fit perfectly within it.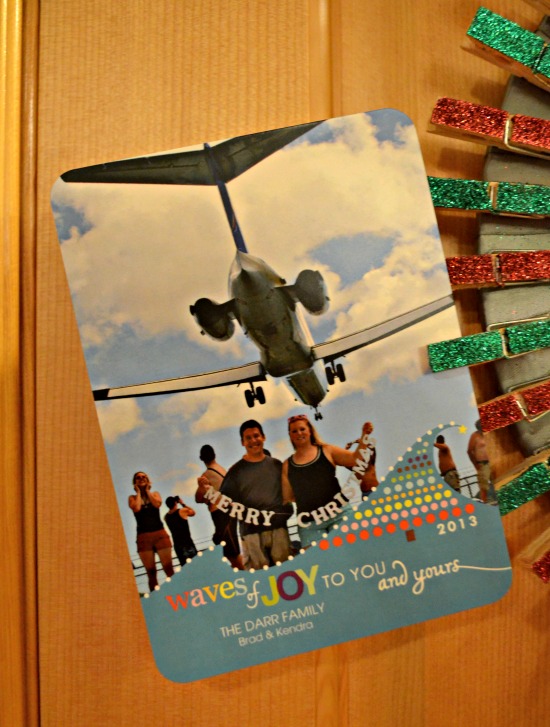 Have you made your Christmas cards yet for the year? How many do you send out each year?