I love putting up my Christmas decor every year. I have a few locations where I put a bunch of decor and then a few odds and ends that are spread around the house. I managed to get everything put out in a couple days which was actually quite amazing (normally the boxes sit out for a good week).
One of these years I will get a tree that touches our ceiling, but this year I found a Nordman fir that was gorgeous (and about 10 feet tall). Normally we get a Noble Fir because it is strong enough to hold my heavy ornaments. The only thing I wish was that it had a stronger scent.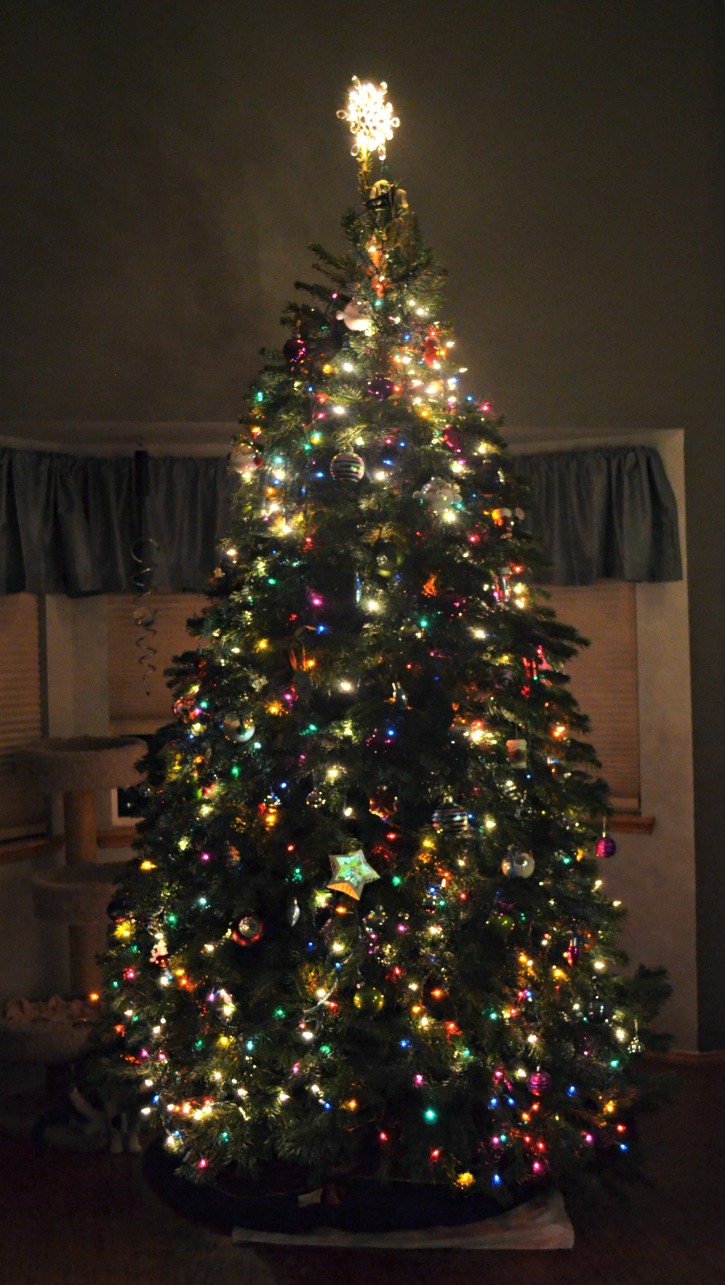 When Brad and I got married, our apartment had an ugly brick fireplace. My dad built a mantle to go around it. When we moved into our house we took the mantle with us and had him shorten it so that it became a perfect drink ledge for the pool table (which we have since sold). Our fireplace is in the other living room but this mantle is perfect for Christmas decor.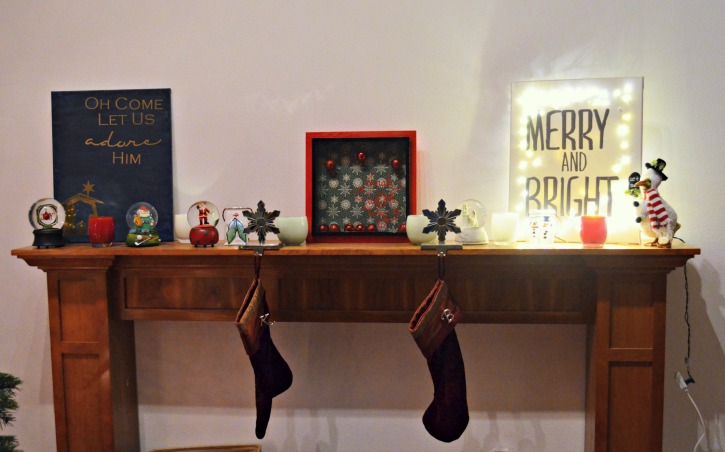 See how I made the Oh Come Let Us Adore Him Canvas, Shadow Box, and Merry & Bright Sign.
I remember when I was in elementary school my dad made wooden nativity sets. When my grandma passed, I inherited her set. This year I put it on top my piano.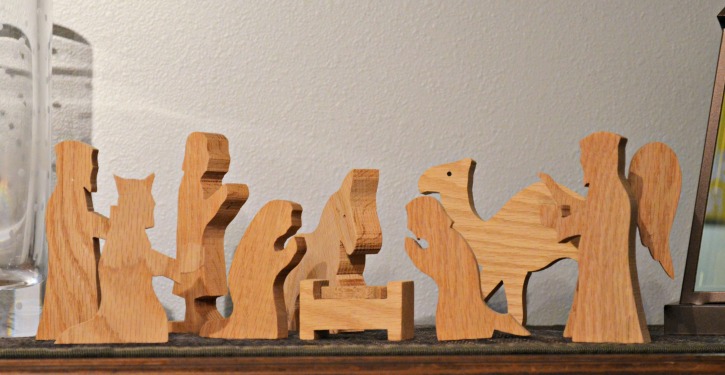 A couple years ago my mom gave me this HOHOHO sign for Christmas.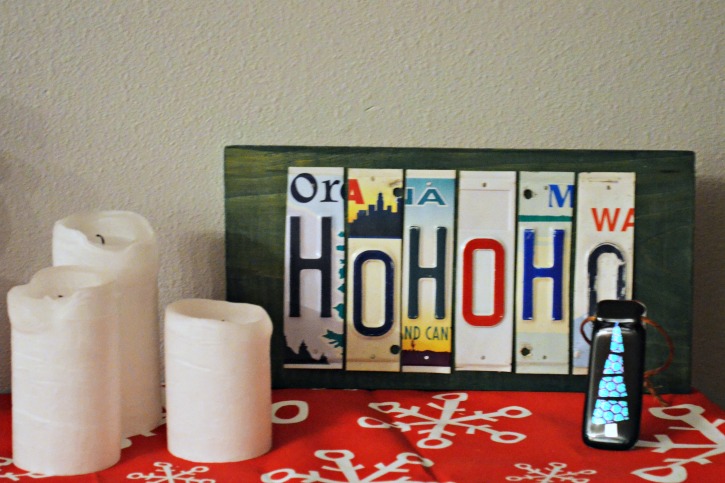 Do you have any decor that you put out every year? When do you decorate for Christmas?