A couple weeks ago, I was perusing through JoAnns (other people wander those aisles too….right?). One of the things that I found were some mini iron-on pockets in multiple fabric and sizes. I picked up a few different ones because I couldn't make up my mind on which ones I wanted. I can't find a link to show all of you where to buy them online but in store they were up front with some other Pinterest-y type craft kits.
DIY Pocket Tee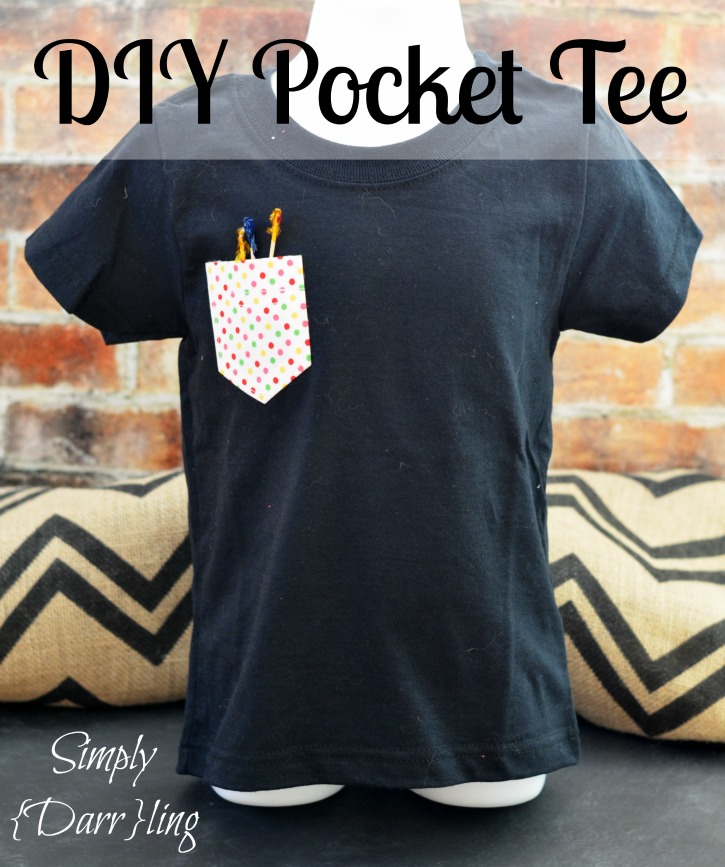 Creating this pocket tee was super simple and only took a couple minutes. For this tee, I used the smallest pocket since it was going on a toddler shirt. There were three sizes, the medium would be good for an adult shirt and the largest would work well for a canvas bag.
The pocket is already folded and has some heat activated glue on the edges. Simply align the shirt on the pocket, and iron on medium heat for 60 seconds. Turn the shirt inside out and iron that side for an additional 30 seconds. If the corners are still pulling away from the shirt, iron for a bit more on the top until they stay put.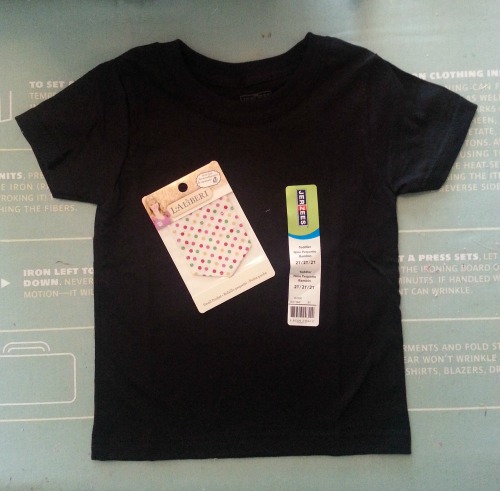 Really, it is that simple!
The pocket really works and isn't just for decoration. I couldn't figure out how to show this off, so I put some little "firework" toothpicks in the pocket.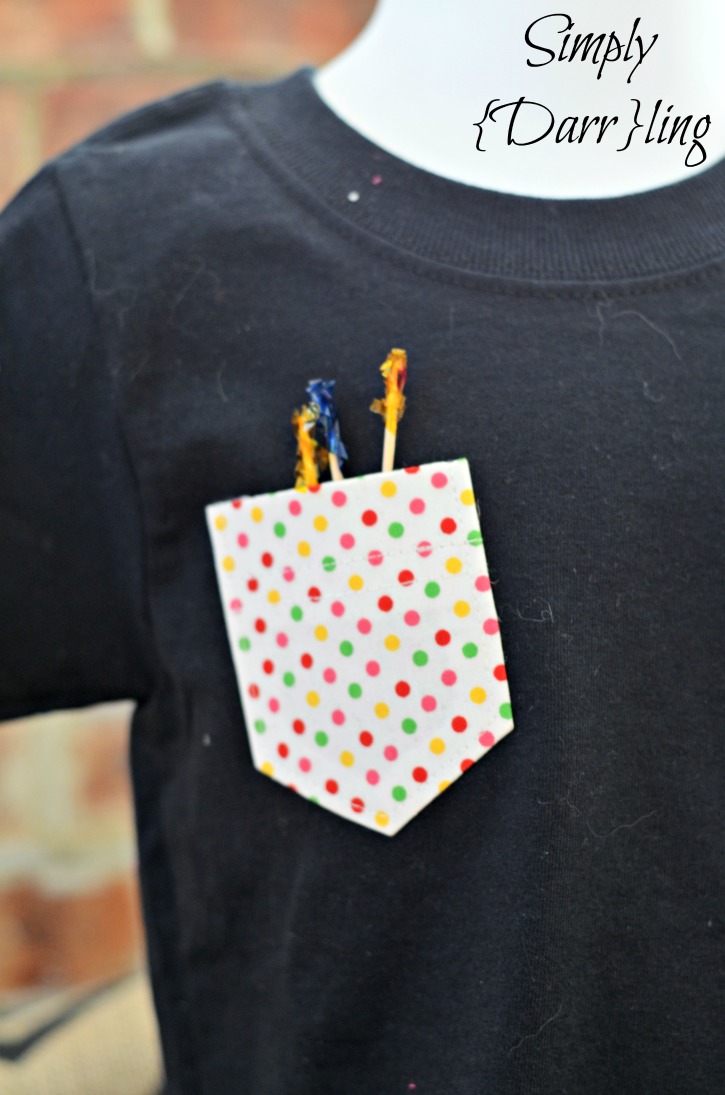 What would you put a pocket on?