As we tick down the days to Christmas, shipping deadlines are starting to pass. Don't panic! There are plenty of solutions that can be put together without breaking the bank or spending hours in the busy mall.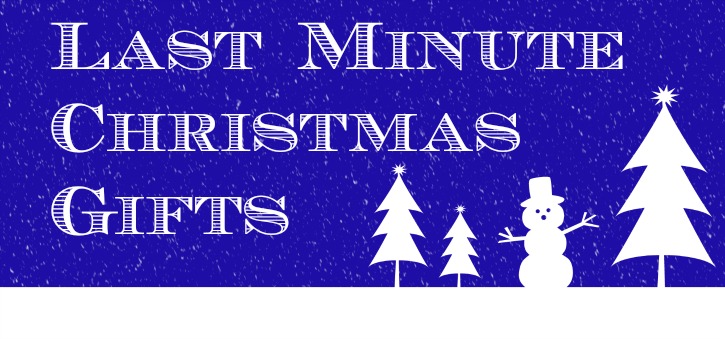 I'm a huge fan of the personalized gift basket, below are a few ideas (all ideas should be easy to find at your local stores). Baskets and boxes from the dollar store are the perfect solution to hold these items.
For the Movie Lover
Popcorn, Candy and a Pop
Movie in their favorite Genre
Gift Card for the local movie theater
For the Beauty Lover
Nail File
Nail Polish
Lipgloss
Makeup Pouch
For the Technology Lover
Screen Wipes
USB Stick
USB Charging Cable
Car Charger
For The Cook
Oven Mitt
Kitchen Utensils
Cooking Thermometer
Trivet
For the Crafter
Scissors
Various Types of Glue
Sharpies
Patterned Paper
For the Sports Fan
T-shirt from their favorite team
Variety Pack of Beer
Snacks to enjoy during their favorite game
Some ways that I come up with the perfect box items is just wandering through Target (although I might have a few other items that get added to the cart as well with this method).
What types of people do you still need a gift for? I'll see if I can help you come up with the perfect personalized box.