This post is sponsored by Kohl's. I was paid for this post and received the included home goods as compensation.
Do you have visitors coming for the holidays? Whenever we have guests coming to visit, I start looking around to see what sort of items I want to update before the visit. Rearranging furniture, an updated kitchen, or major home remodels may be out of the time or monetary budget; however, sometimes simpler and cozier updates can be just as nice.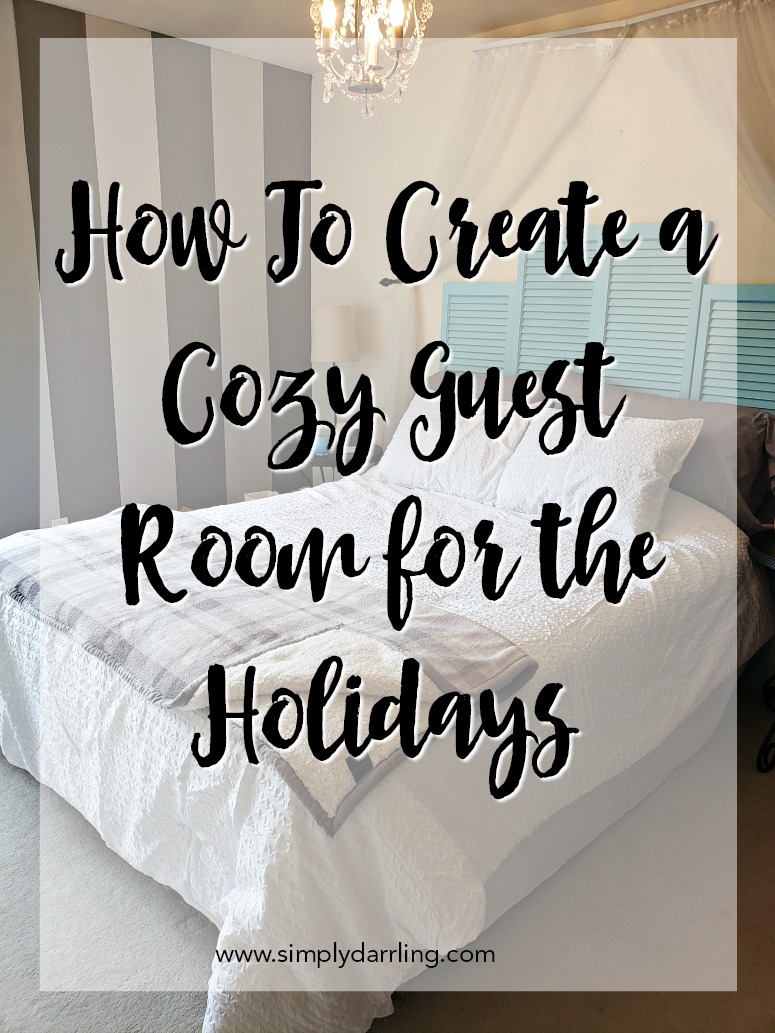 Over the past couple months, our guest room has become a dumping ground for miscellaneous items when we want them out of the way. As the holidays approach, it is time to get our guest room in shape and ready for any guests who might come over (I don't think they want to sleep on the random purses and Christmas gifts that have been tossed onto the bed).
One way we are getting our guest room ready is by updating the bedding. Our guest room decor is currently Caribbean inspired so we decided to make it a bit more North Pole rather than Equator for holiday visitors. As much as I wanted to go all out with Buffalo Plaid and bright reds, my cozy winter bedding still needed to fit with the grey and turquoise theme of the room. I decided to go with a white and grey theme for my cozy winter guest room.
Once I picked a theme, the fun part started, shopping! Fortunately, Kohl's has lots of great items for the home (and they're even having a sale 11/7-11/18 on lots of great brands, including Serta, Columbia, Cuddl Duds, and The Big One).
Every good bed set begins with great sheets and comforter. Since I wanted my cozy winter bedroom to be more on the neutral color palette side, I went with a great white bedding set from The Big One. I love how everything I needed came in a single package: sheets, pillow cases, bed skirt, pillow shams, and the comforter.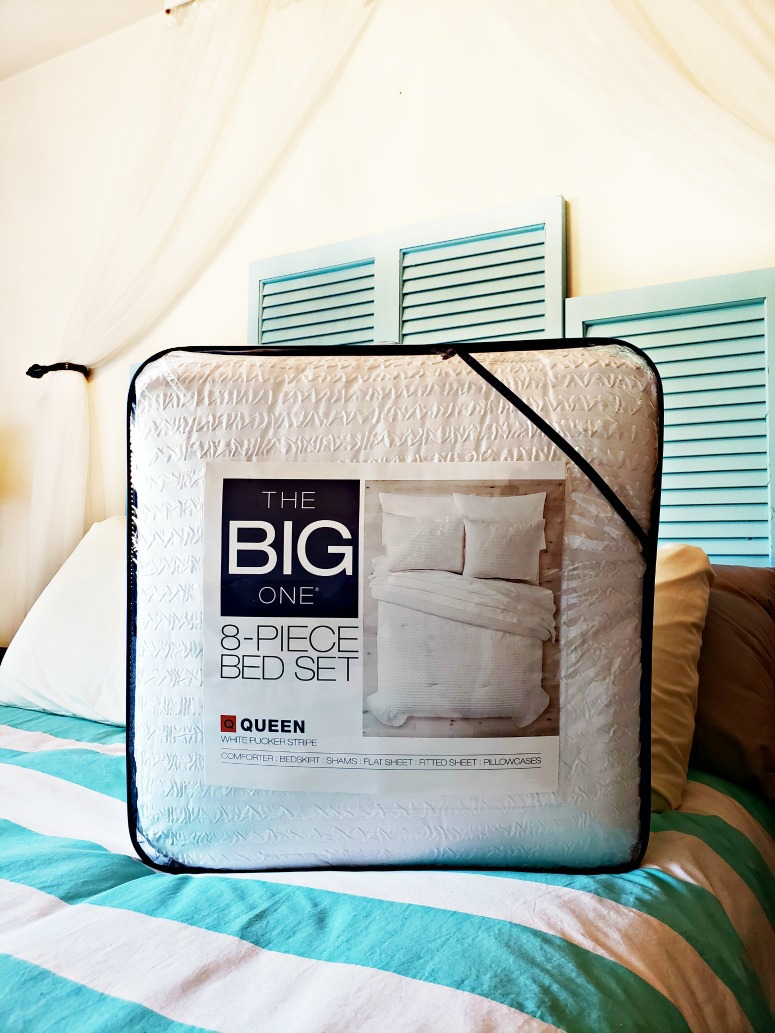 The pillows that we've had in our guest room have seen better days, so I also decided to give them a bit of a face lift. Kohl's has lots to choose from, I went with Serta Cooling Magic pillows (because cooling pillows mean more excuses to cozy up with some extra blankets).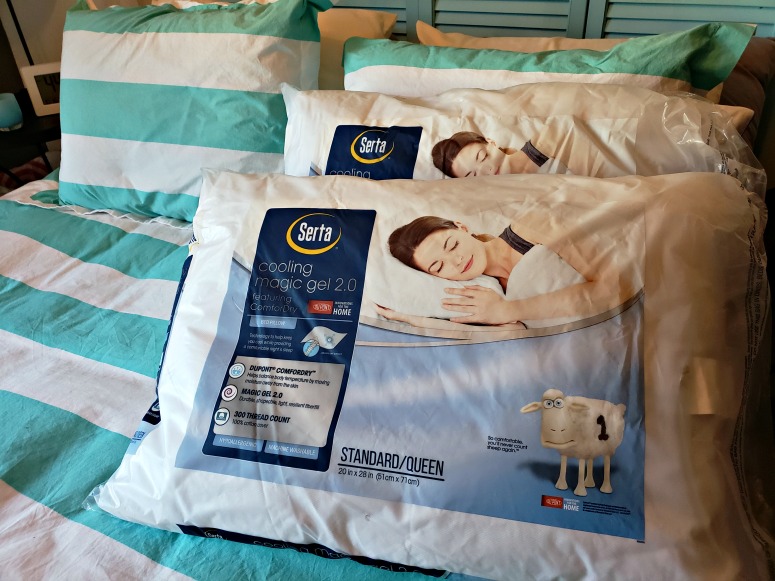 I think the item that I'm most excited about is the Cuddl Duds Plush Sherpa Fleece Throw. Seriously, this thing is SUPER soft, and Sarah asked to move in when she felt that blanket on my guest bed. These throws come in LOTS of colors and patterns. To complete my guest room cozy overhaul, I picked up the grey plaid throw and love how it tied the room together. I'm pretty sure that I'm going to discover a certain feline catching a cat nap on this blanket throughout the holiday season.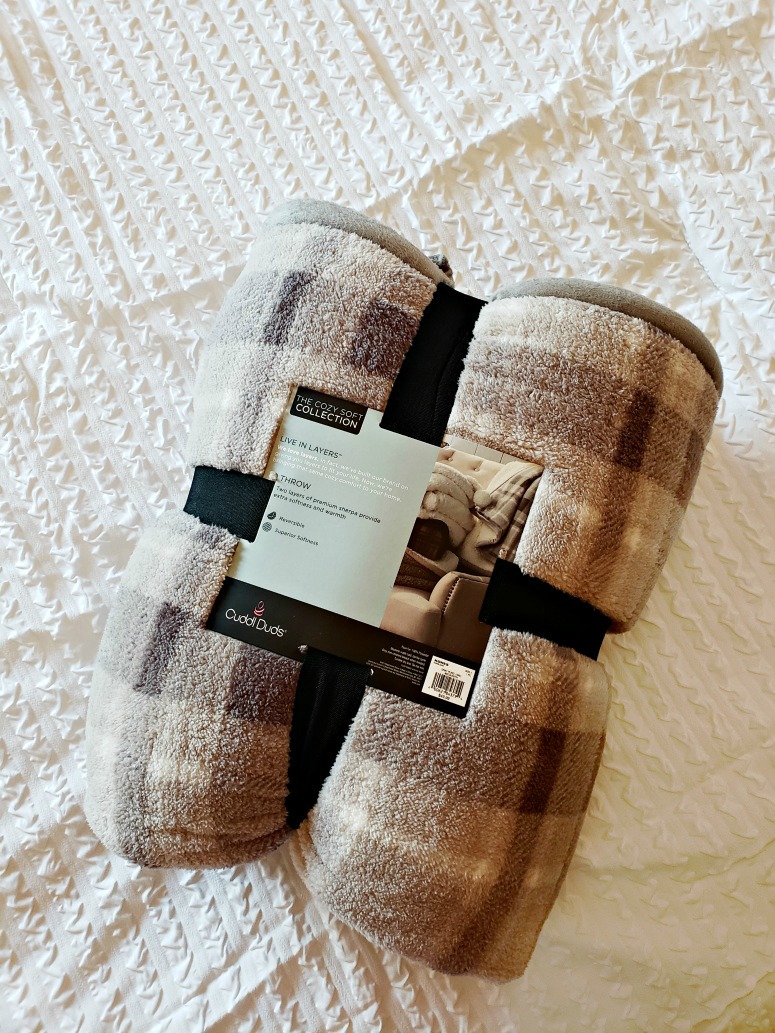 These throws would be awesome for Christmas gifts for anybody who loves super soft blankets. I definitely have a few friends on my Christmas list who would love to open one of these under the tree (including Sarah who said she was going to move in).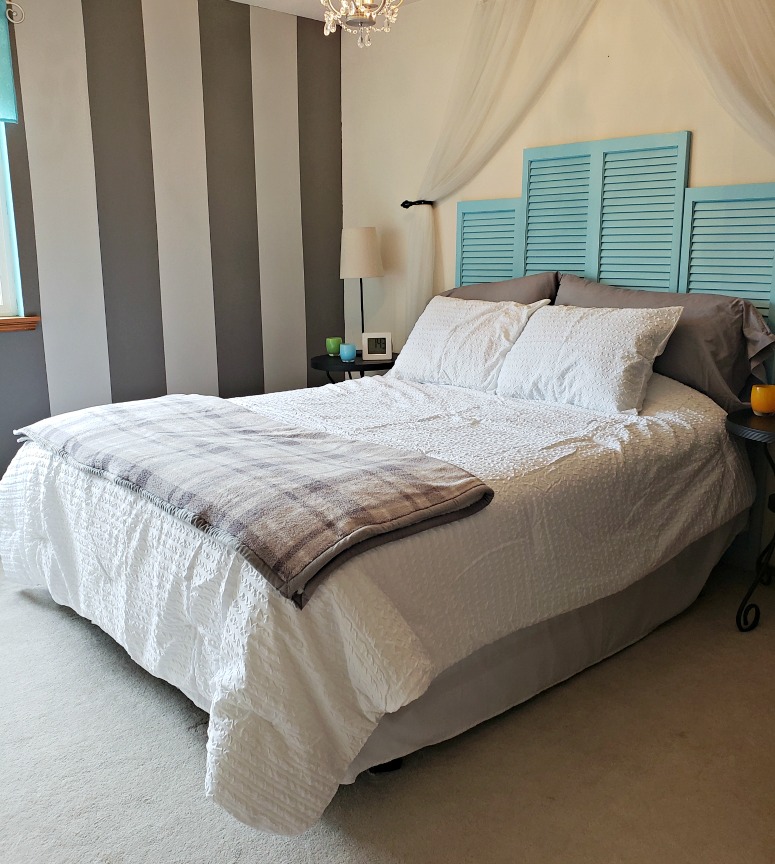 Our updated guest room is perfectly cozy for any holiday visitors. I can't wait for our first visitor to arrive so they can use this cozy guest bedroom and enjoy the awesome bedding from Kohl's.
My blog may contain links to other websites. I am not responsible for the privacy policies of those other websites. When you click on a link, your information may be collected by those websites so I encourage you to read their privacy policies. Any affiliate links are not associated with Kohl's.