Have you heard of Food Should Taste Good?  Their chips come in a variety of flavors – from Multi-Grain to Guacamole, Kimchi to Chocolate. I was recently given some flavors to review and I was definitely impressed. The first thing that I noticed was that these chips didn't have any sort of greasy feeling. I would almost describe them as a cracker-chip hybrid.
I was provided with Lime, Olive, Chocolate and Sweet Potato to try out. Brad was excited when he saw the Sweet Potato bag come out of the shipping box.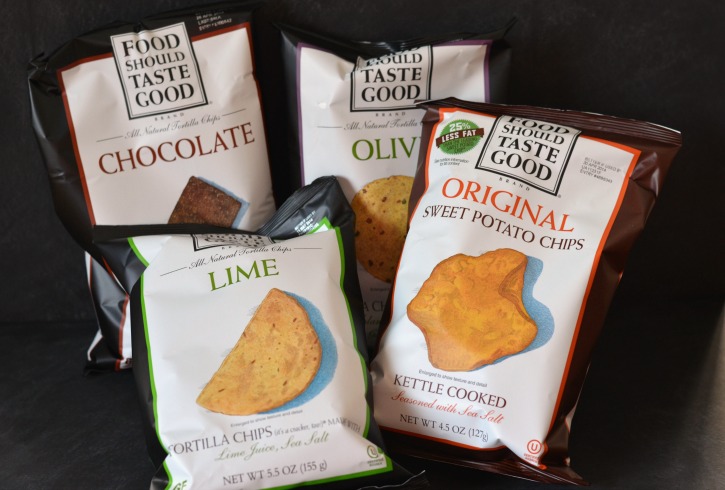 The fun flavors of these chips would be perfect for parties. I've shared a couple dip ideas with each of the chips below, but there are even more dip ideas and recipes over on the Food Should Taste Good website.
Lime – these were my absolute favorite. They had a taste a real like as if I had zested the lime onto the chip myself. I would pair these chips with some guacamole and salsa.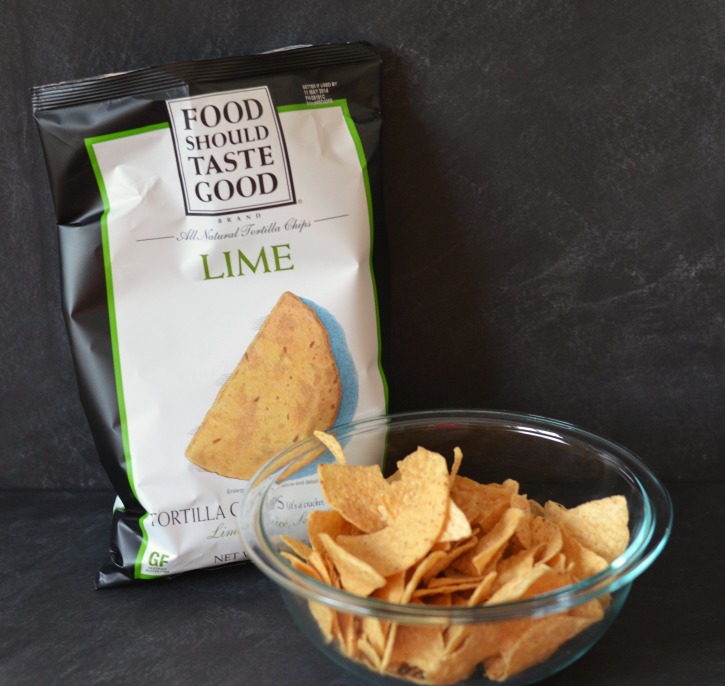 Chocolate – I wasn't quite sure what to think about these chips. I think the saltiness and chocolate combo threw me for a loop but they were still really good. These probably would pair well with a soft cheese to compliment the savory aspect.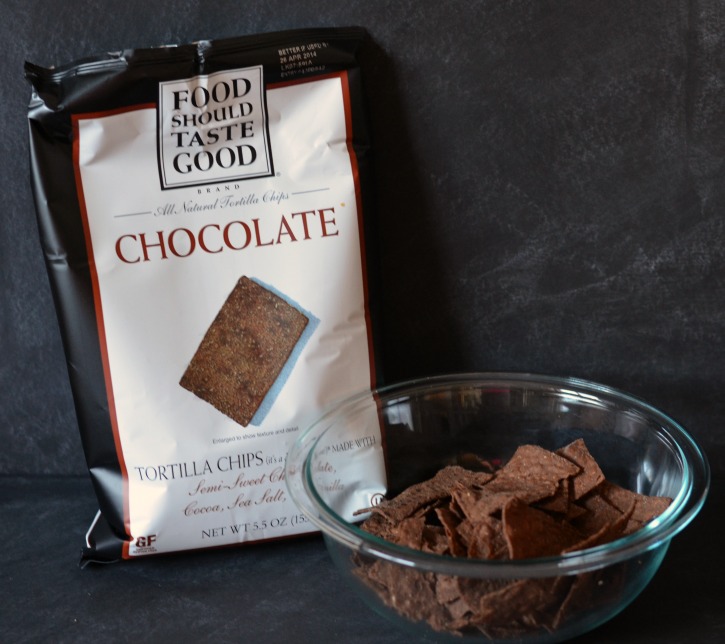 Olive – I don't eat olives but these chips were really good. My issues with olives are their texture so having them baked into a chip removed that and just left the taste. I would pair these chips with a soft cheese and use them almost like a cracker.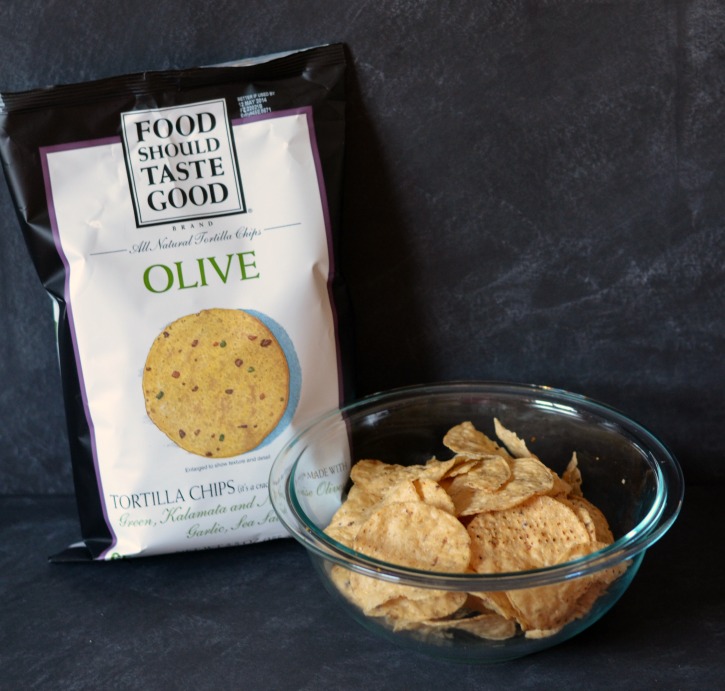 Sweet Potato – I enjoyed the crispy sweet potato for it's simple flavor. We love sweet potatoes and eat quite a few of them during the summer. I would either eat these plain with some hummus.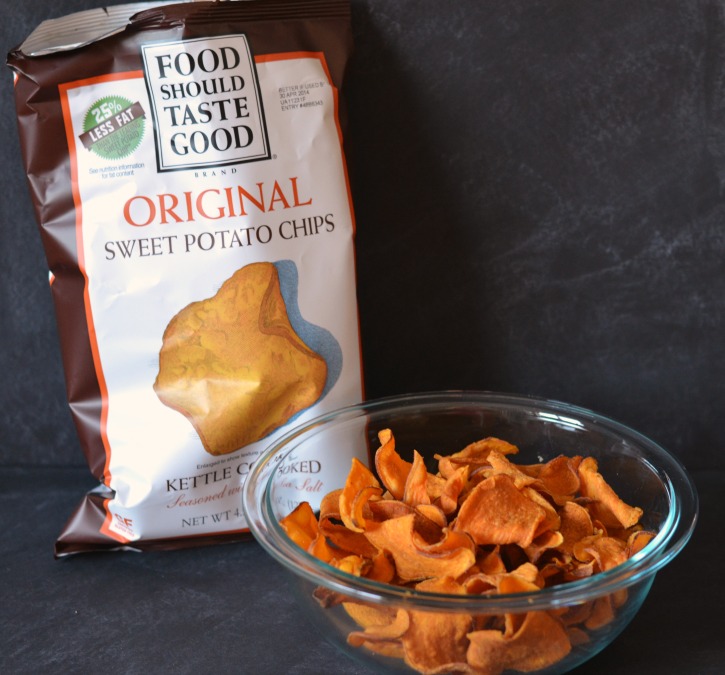 Food Should Taste Good was founded in 2006 by Pete Lescoe because he wanted to make a snack with great flavors and real ingredients. All of the chips are gluten free, cholesterol free and have no trans fats. I'd say that he definitely succeeded at making some delicious chips with great ingredients.
Want to learn more? Follow along with Food Should Taste Good on Facebook, Twitter, Instagram, and Pinterest. You can also sign up for their newsletter for recipes, sweepstakes and other information.
What flavor would you like to try?