Earlier this week I had the opportunity to visit the Microsoft Store at Bellevue Square and learn all about the Microsoft Band.
This new fitness band is definitely more than just a pedometer. It syncs with Android and iOS in addition to Windows phones. All of the features, except for the integration with Cortana, work in Android and iOS which is great.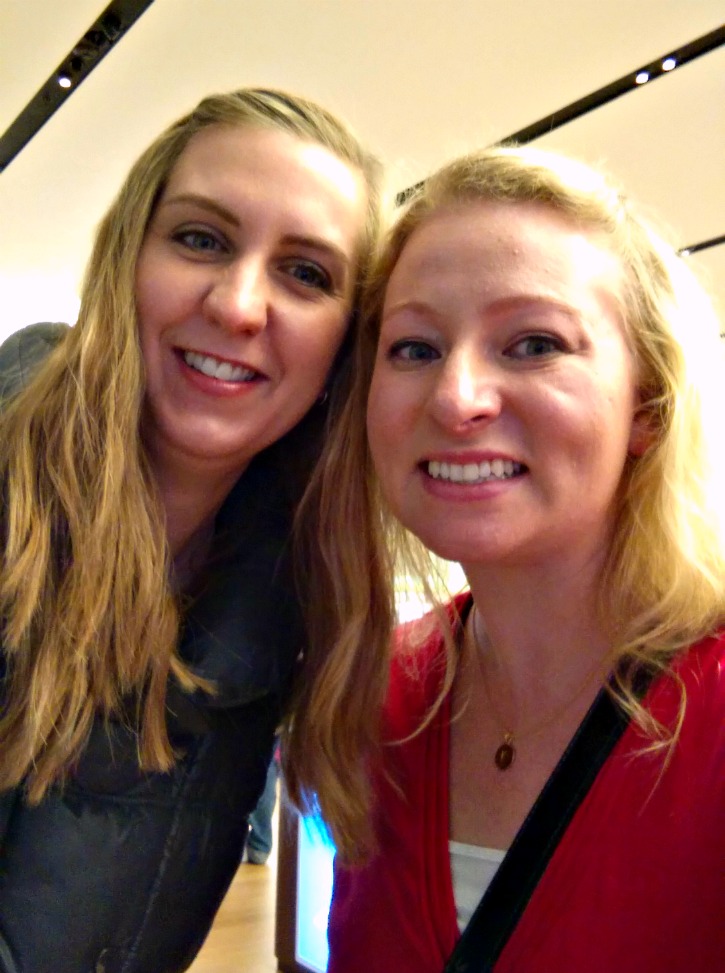 The Microsoft Band focuses on increasing your productivity in addition to tracking your fitness. You can get a glimpse of your phone calls and texts that come through to see if they are something that need urgent attention or can be dealt with later. You can also set up some canned text messages to reply with whenever a text comes through. These could be something like "I'm in a meeting, I'll call you back" or "I'm walking to the car, see you at home" (This one would get used a lot, I pretty much send that to Brad every day).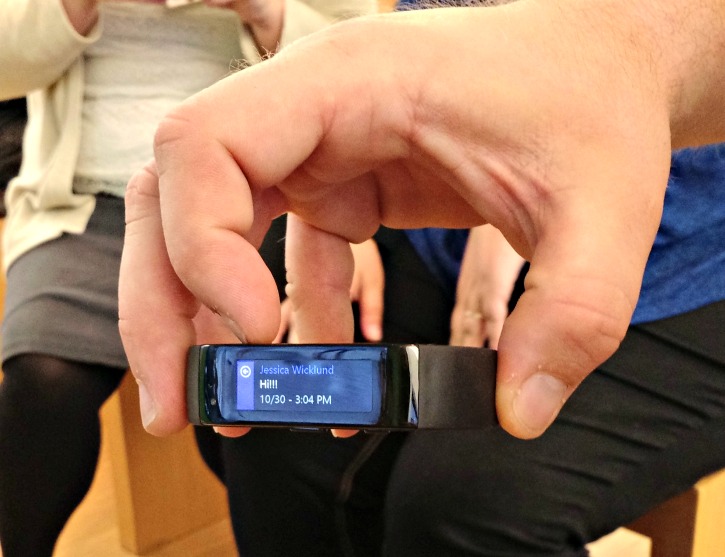 One of the cool features is that it reads your pulse; but doesn't need to be touching you skin 24/7 to do so. By wearing the band, it can track your sleep through your pulse and also track your stress level! So if you head into a meeting it can sense that you were stressed during that meeting. This would be great for figuring out what situations stress me out because I don't always notice when I'm stressed.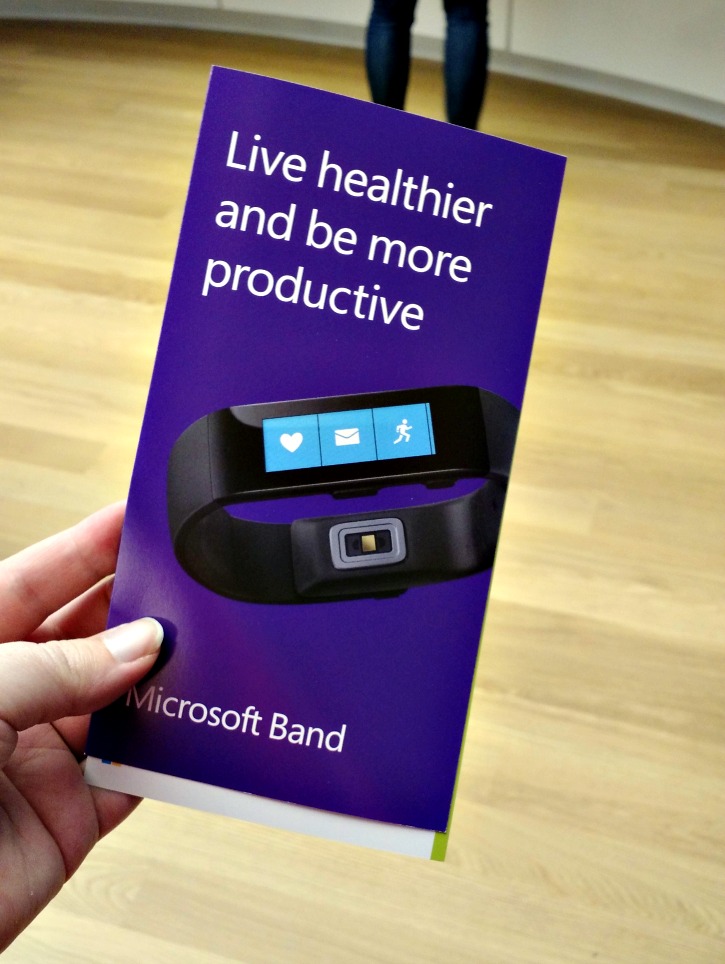 The background of the band can also be customized. Brett gave us a wonderful tutorial about this product and showed us a bunch of the features. He turned the background lime green with the closest pattern to feathers as possible so that he could have a Seahawks band.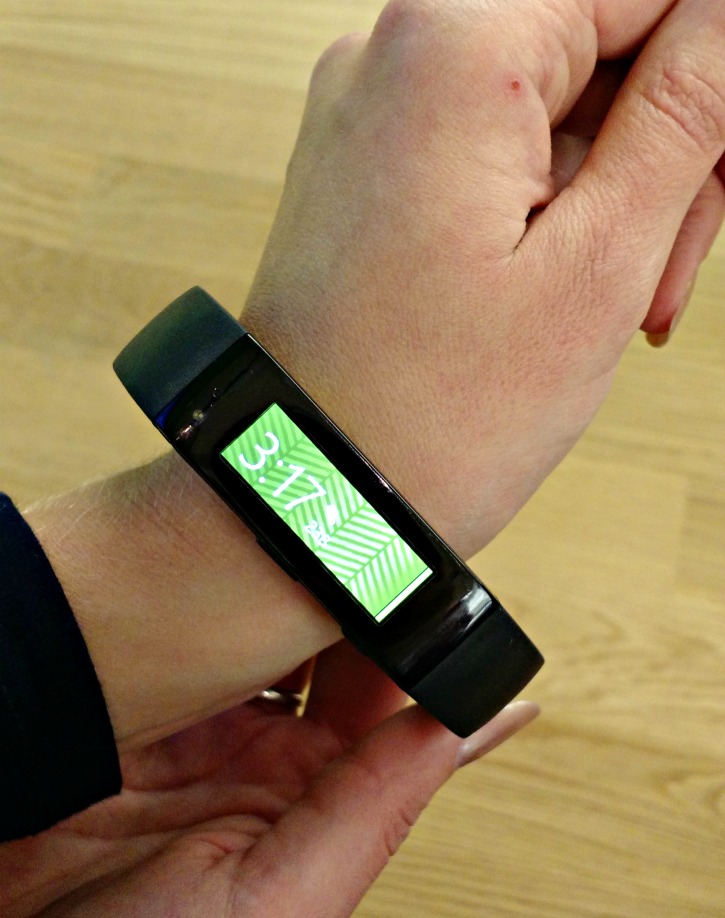 If you don't have time to go to the gym but need direction in your workouts, the band can give you workouts. It will give you step by step instructions on what to do which could come in handy during busy times
Overall, the Microsoft Band looks like an awesome product that could help with much more than fitness goals.
Want to learn more? Check out the Microsoft Band today!