Last week, Brad and I headed down to our local Olive Garden to try out their new menu. We arrived there thinking that we would be showed the new menu and then pick out one of the entrees to try, but we received so much more!
When we first arrived we were seated and given a menu of what we would be sampling for the evening. Overall, we sampled 11 different dishes , I'm going to share a few of my favorites below. In addition to trying all the food, we were also encouraged to put down our thoughts and suggestions for the new items.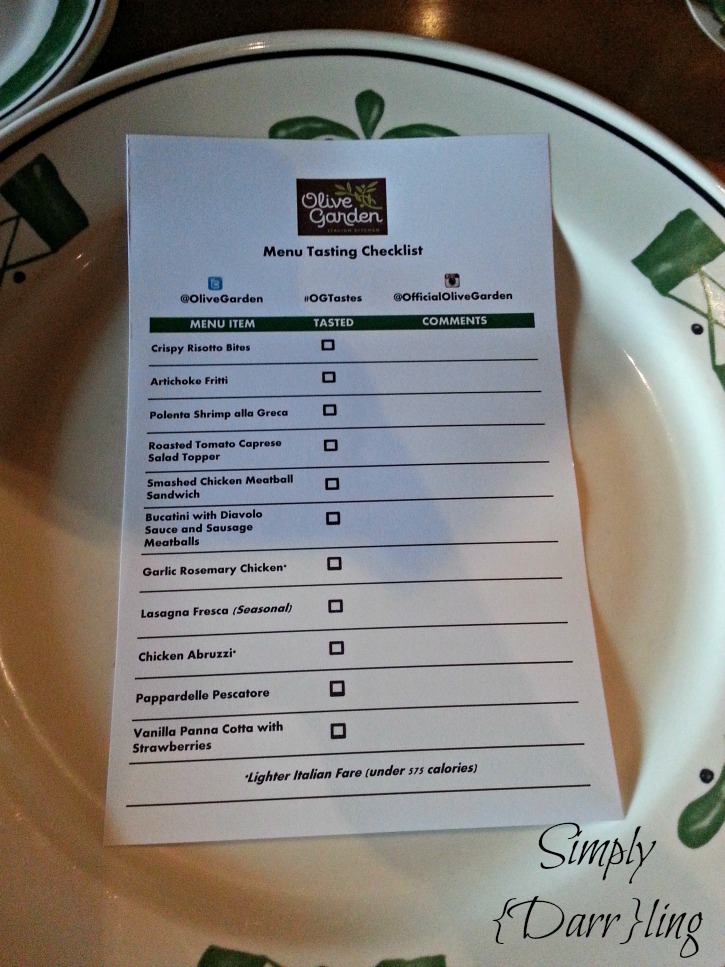 First up are Crispy Risotto Bites. These are a mix of Italian cheeses and rice which are then fried and served with marinara sauce. I sub-titled these as "grown-up mozzarella sticks" because they had the cheese goodness of mozzarella sticks but with a more adult feel.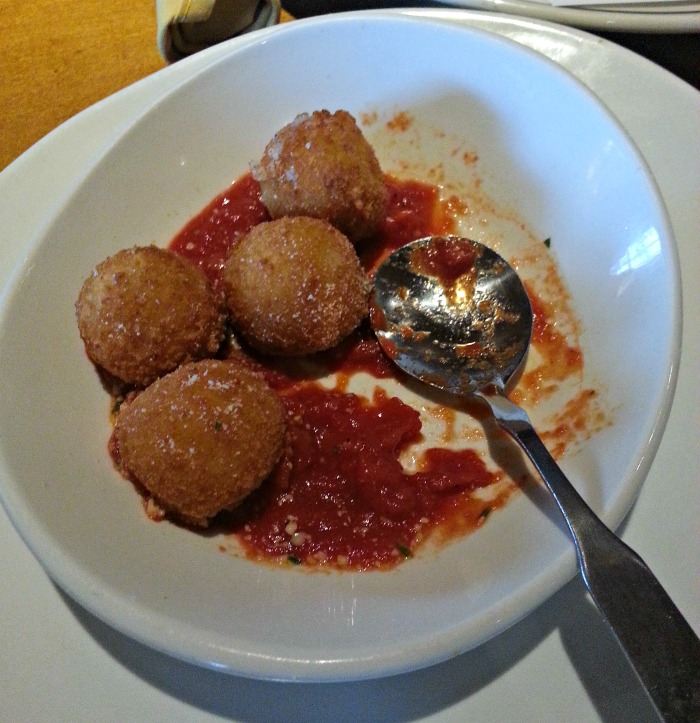 In addition to food, we also got to try out some of the drinks on their menu. Brad and I had the Long Island Limoncello which was amazing. It was similar to a standard Long Island but a bit more lemon and will definitely be on my list to have again when we return.
Brad and I also really enjoyed the Chicken Abruzzi which is on their Lighter Fair menu (meaning its under 575 calories). The Chicken Abruzzi includes grilled chicken breasts that are complemented with a savory broth with cannellini beans, kale and other garden vegetables. This was my favorite item of all the things we tried.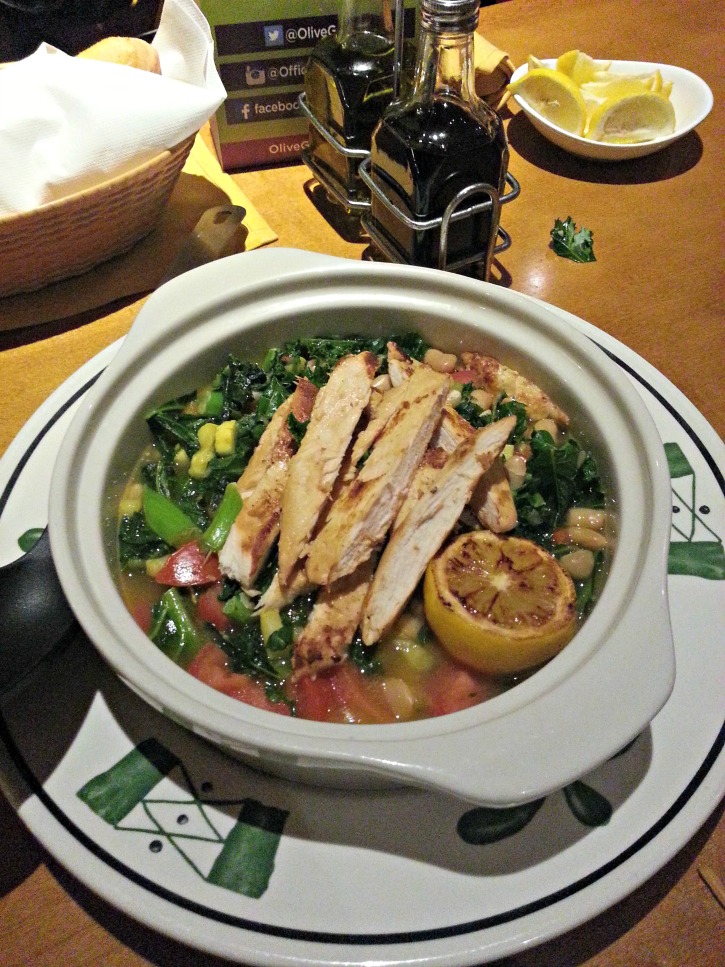 For dessert, we were given Vanilla Panna Cotta with Strawberries. The Panna Cotta was so smooth and creamy; the strawberries were a great addition give a bit of freshness.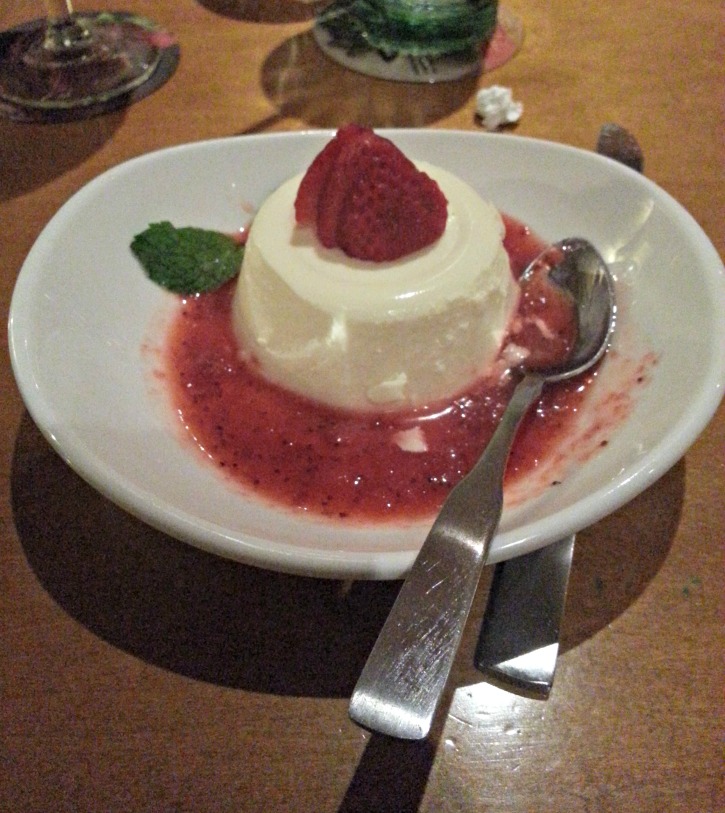 Brad and I will definitely be back to try more of the new items. Which of these items would you like to try?
Thanks to Olive Garden for a great evening with lots of food. We were provided with complementary meals; all opinions are my own.