Today's #ACraftyMonth post is to help you contain your kid's toys. One of the great things about this toy bag is that it features a see-through window for easily identifying the inside contents.
DIY See-Through Toy Bag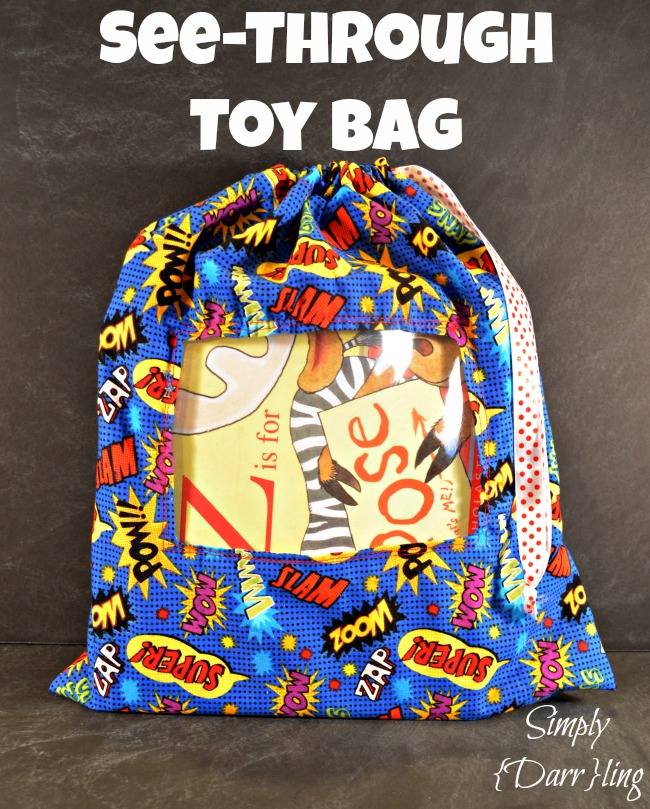 I started with a piece of fabric approximately 14″ x 32″. The main tutorial for creating this bag can be found in my DIY Gift Bag post. Before sewing up the sides, insert the window by following along with these couple steps below (sorry for the cell phone photos).
First, trace a 4×6 rectangle onto one side of your bag. Cut out the rectangle then make a 1/2 inch cut at 45 degrees at each corner. Fold the 1/2 inch "frame" back and iron. Sew around the rectangle to keep these in place.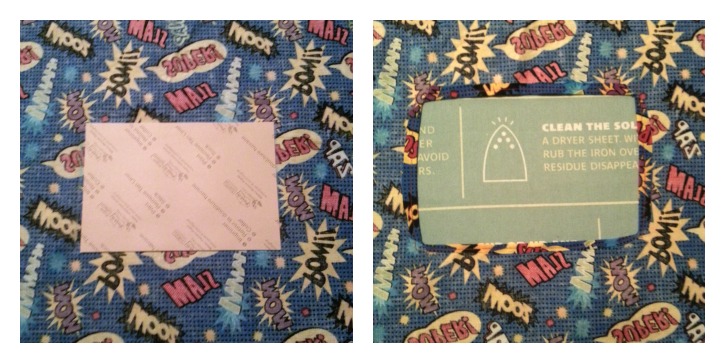 Cut a 6×8 piece of vinyl and pin to the bag. Carefully sew the vinyl just along the outside of the window. Use a small needle if possible and go slowly. I had a bit of puckering when I sewed the vinyl in but with practice that will get better.
Trim around the vinyl, rounding the corners.
From here you can continue along with the tutorial linked above.
These bags would be great for legos, books, building blocks, dolls, etc. What would you put in it?