Back in July I headed to Chicago for BlogHer. Windex was there showing off their Touch-Up cleaner. They had a little house set up where you could try it out on different messes. When I first saw the booth, I thought it was just another cleaner on the market; until I heard the 4 magic words: It Works On Stainless. I LOVE my stainless appliances; however, they are a pain to clean. I have been searching for a good cleaning solution for the past year and now I have found it.
Windex Touch-Up Cleaner – The Ultimate Clean All Solution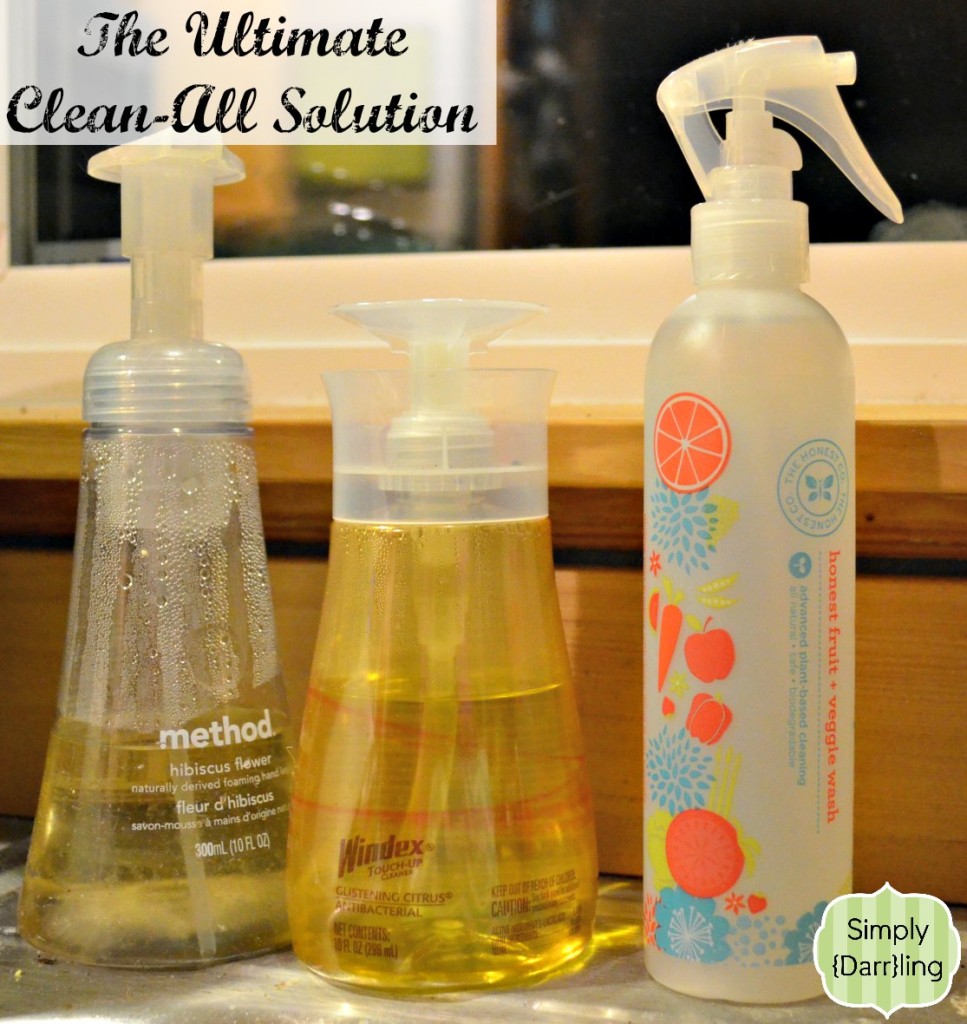 The Touch-Up cleaner is super easy to use. Simply dab a towel or paper towel on the top of the bottle then wipe the mess.  I keep it by my kitchen sink for easy access.  Since it's multi-surface solution includes both stainless and glass it is perfect for the microwave and oven door. No more need to use two different products. I find my kitchen sink is the first thing that gets dirty in the kitchen; the dirt and grime just embeds itself into the fine lines of the stainless. Windex Touch-Up was able to cut through this grime with just itself and a towel; I don't remember the last time my sink was so shiny.
In addition to it's awesome cleaning powers the touch-up cleaner also has a lasting fresh scent. The scent isn't a "cleaning product" but actually a nice fresh citrus.
There are two main versions: Kitchen Multi-Surface in Glistening Citrus and Bathroom Multi-Surface in Fresh Scent; it also comes in a Combo Pack.
Disclaimer: Thanks to Windex for providing a sample of the Touch-Up cleaner for review. All opinions are my own.