This past Sunday, Brad and I visited Veggie Grill in University Village to try out their menu. I was excited to bring Brad along because the entire restaurant is dairy free so he could order anything he wanted!
A bit about Veggie Grill – it originally opened in 2006 and currently has restaurants in Seattle, Portland, Bay Area and LA area. They offer plant-based menu items which can be enjoyed in the restaurant or taken to-go. They also have online ordering which could be convenient for grabbing a quick lunch on a break.
We started off the meal with some delicious strawberry lemonade and mac and cheese. The mac and cheese includes organic rice pasta, vegan cheese sauce and bread crumbs. I have tried making dairy free mac and cheese in the past but had some failed attempts so I was excited when this mac and cheese was delicious! It was definitely both Brad and Kendra approved.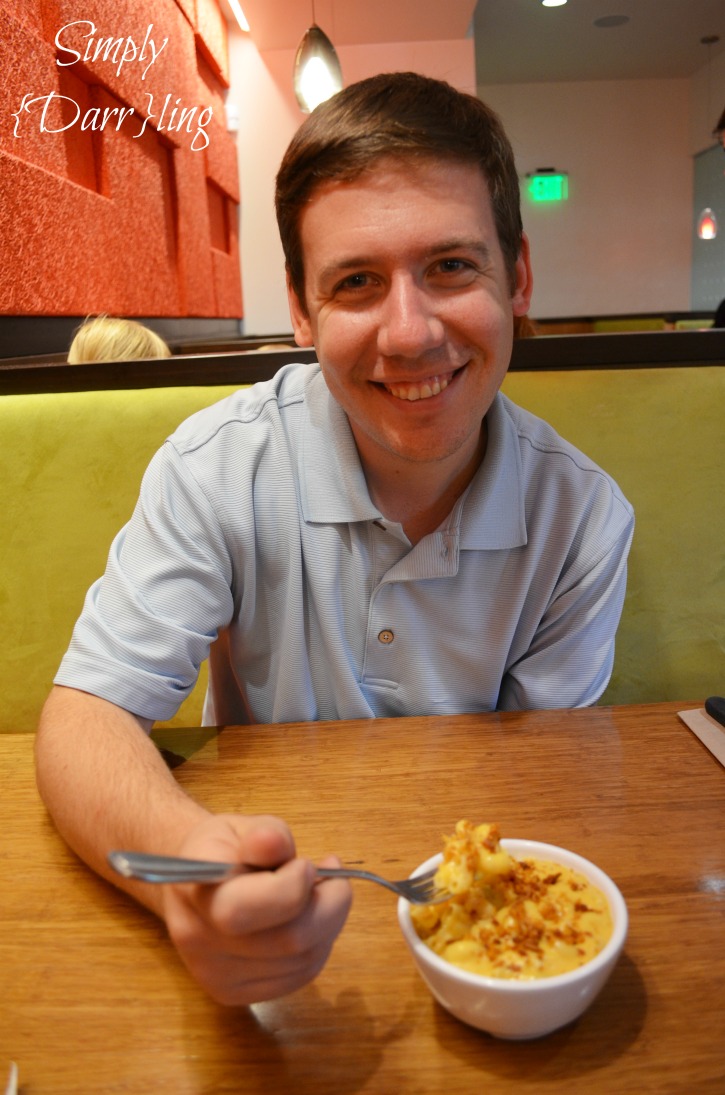 For the main course, Brad had the Grilled Veggie-Steak which also had pickles, lettuce, tomato and onion rings. I stole a few of his fries because they looked fresh and crispy. He enjoyed his sandwich and stated that the veggie-steak was good.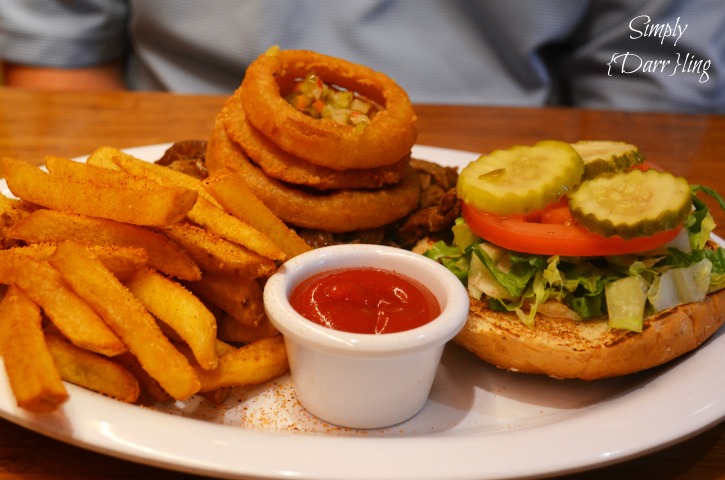 I enjoyed the BTLA which has smokey tempeh bacon, avocado, arugula and normally a tomato (however, since I don't like tomatoes  I swapped it out for an onion ring). I also had some delicious coleslaw (it was creamy and I also liked that it had raisins). The tempeh bacon tasted like normal bacon and the onion ring and avocado were a great addition to this sandwich.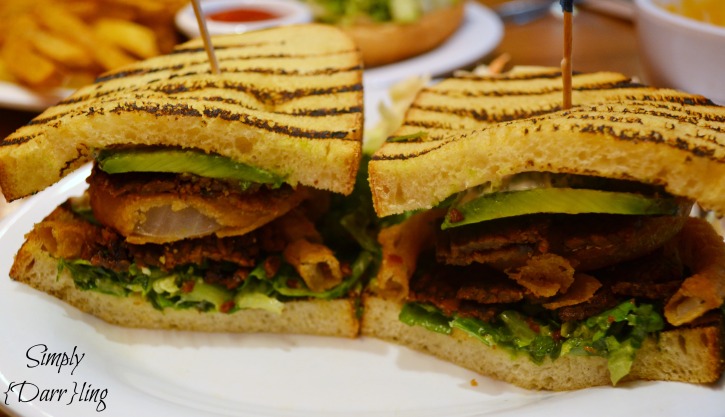 For dessert, we enjoyed some grilled peaches that were tossed in agave and topped with vegan cream and a dash of cinnamon.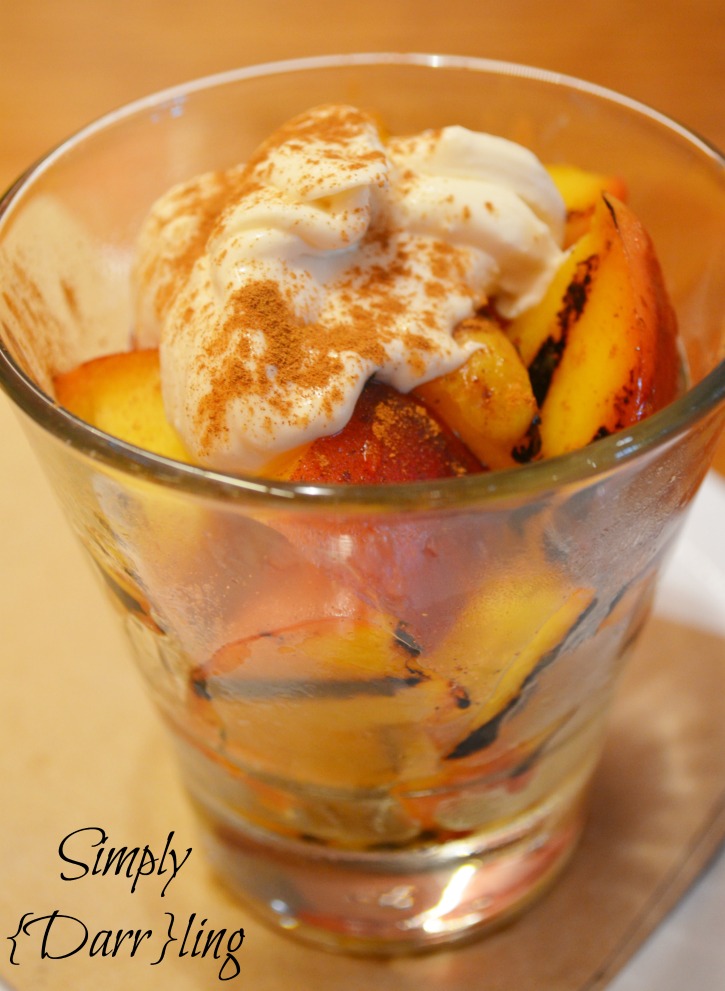 Brad and I had a great meal at Veggie Grill and will definitely return. The cream on top of the peaches were to die for and it didn't taste dairy free at all.
There are many other delicious items at Veggie Grill, make sure to check out their full menu. They can also be found on Facebook and Twitter.
Brad and I were provided with lunch in exchange for this post. As always, all opinions are my own.