Summer is drawing to a close and the back to school season is among us. Back to school can be a stressful time for teachers as well as parents as they adjust to a new students and schedules. Now is a great time to show your teachers some appreciation with a simple gift for them to enjoy.
Back To School Teacher Gift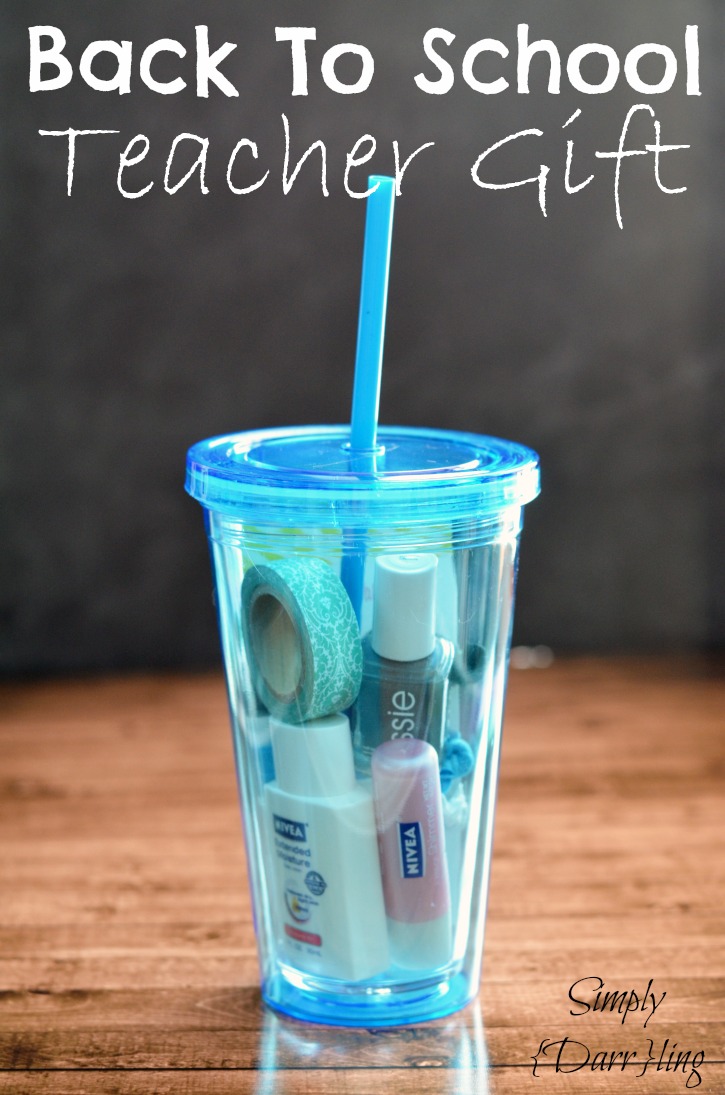 Start with an insulated drink tumbler; I like to use the ones with the straw because they are a nice solution for drinking water throughout the day. If you want; personalize the tumbler with the teacher's name using outdoor vinyl or paint. Personalized tumblers can also be purchased in many places on Etsy. In addition to the tumbler, fill it with small items as part of the gift.
A few ideas include:
 Lip balm or gloss
A gift card to a favorite coffee stand or local restaurant
Pens and Pencils
Mints & Candy
Tea bags
Hand Sanitizer
Lotion
Washi Tape
Nail Polish
A note of appreciation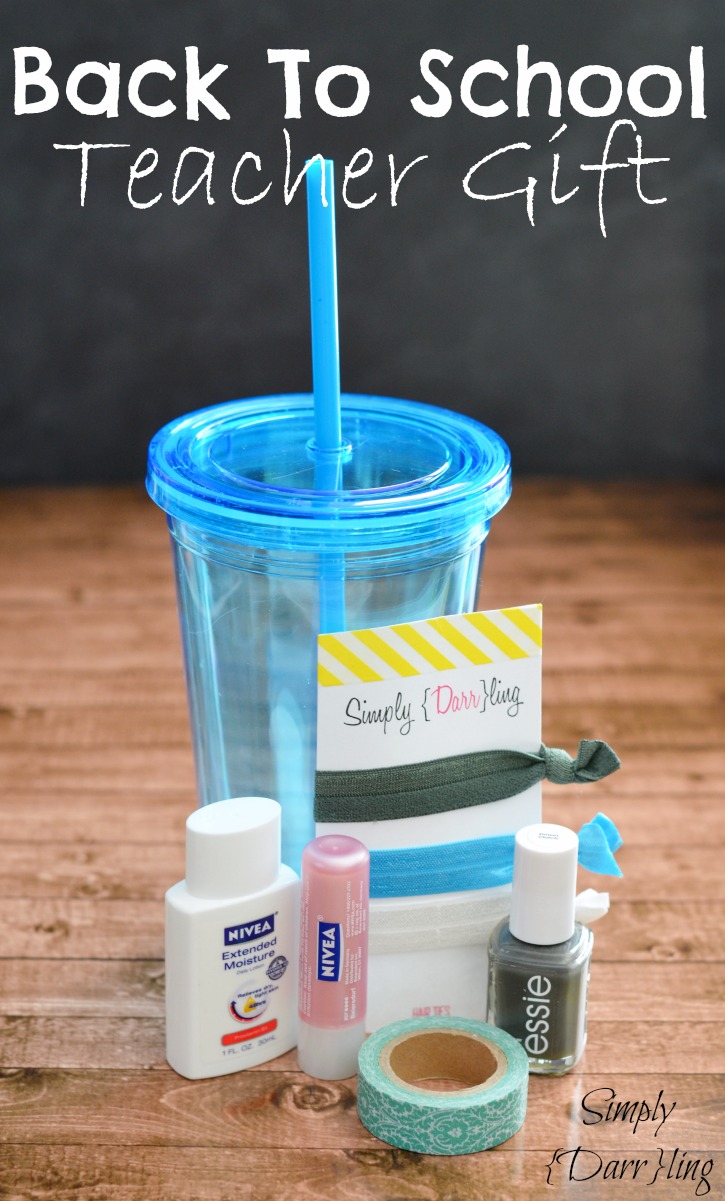 This gift is not meant to be extravagant but a small token of thanks for all that they do for your child. Don't forget the specialists at your school – such as teacher's aids, music and art teachers. One great thing about this gift is that the items can be used in the teacher's everyday life and not just in the classroom.
Do you make back to school gifts for your child's teacher? What sort of gifts do you give?