How many different ways did you use the internet already today? By the time you are reading this, you've probably checked Facebook, Instagram, email, and a variety of other sites (and if you are like me, all of this is done even before your morning coffee). The internet is such a powerful tool and vital to our daily lives. In just a few days, I will be heading halfway across the world with a small team on behalf of the Intel® She Will Connect program and learning how this powerful tool can be used to change the lives of millions of women in Africa.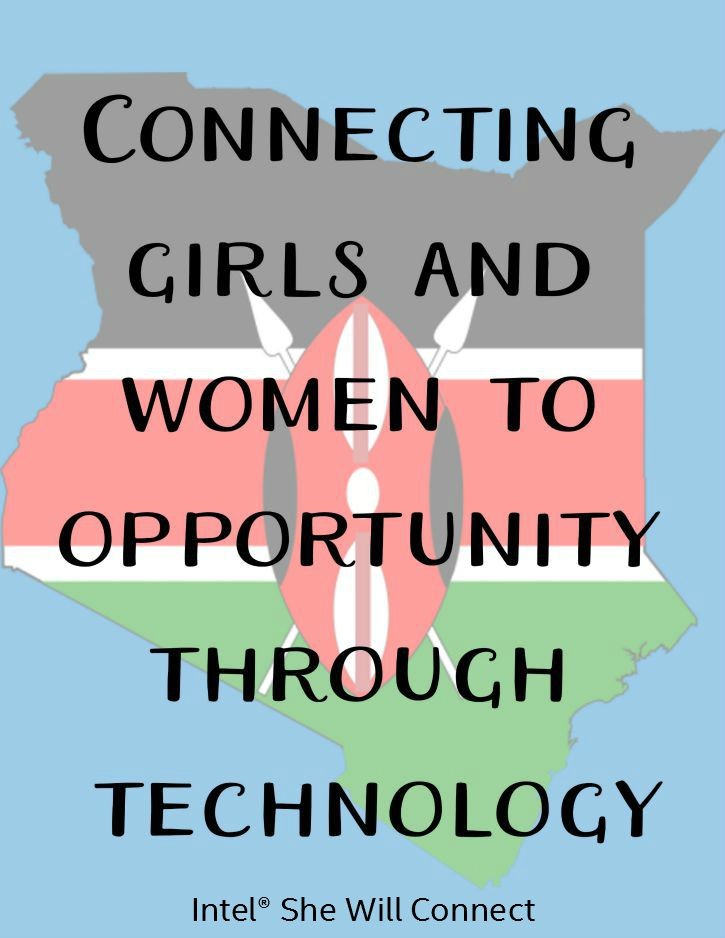 The goal of Intel® She Will Connect is to improve the digital literacy skills of girls and women in Africa because connecting them to technology also connects them to opportunity. In Sub-Saharan Africa, the gender gap for internet connectivity is 43% which represents a difference of 200 million women. Intel has a goal of reaching 5 million women by 2020.
While in Kenya, we will be working with The Youth Banner to facilitate workshops around the area and get feedback on the Intel She Will Connect platform. The goal of The Youth Banner is to empower youth through entrepreneurship and leadership. With so much happening on the internet these days, it is a vital resource for economic growth.
Interested in learning more about the Intel® She Will Connect program? Check out this video and see why I am so excited to be part of this amazing opportunity.
This trip will definitely involve me stepping out of my comfort zone. I have traveled often, but this is the first time that I am heading to Africa, and on an itinerary that I didn't have 90+% control over (and with people that I've only met in phone meetings). I am excited for this adventure and look forward to all the amazing things that I will experience and learn (although I can definitely skip out on any experiences involving snakes).
Want to follow along with our adventures? Make sure you are following me on Facebook, Twitter, and Instagram for updates and track our hashtag #ISWCKenya on Instagram on Twitter!