I've shared a bit of our Christmas decor over the past couple weeks. I LOVE Christmas, my living room becomes a winter wonderland of twinkling lights the weekend after Thanksgiving. We have vaulted ceilings in the living room so each year I find a giant noble fir.
This year our tree was 10.5 feet tall and I absolutely love it! I even had to go buy more lights because it was so full.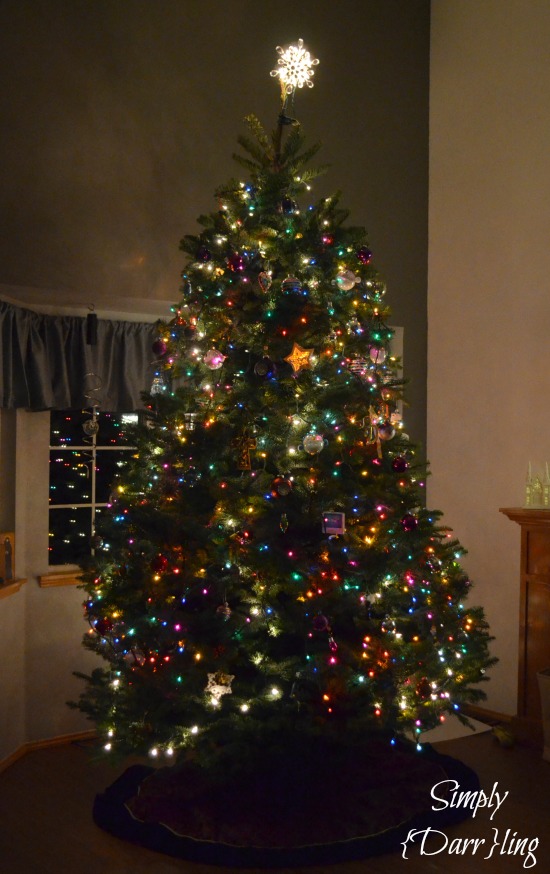 My dad built this mantle for us when we lived in our apartment. It went around an ugly white brick one. When we moved into our house, we had him shorten it a bit so that it would be a perfect height for setting a drink or plate during parties.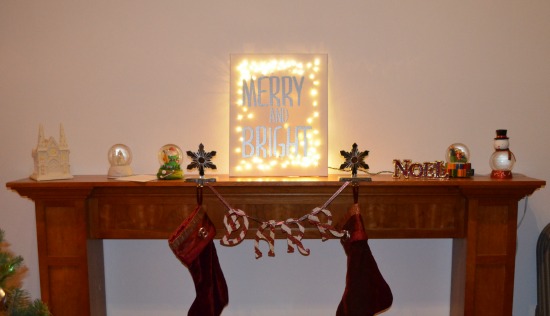 I purchased this Gingerbread house from Bath & Body Works a few years ago and always enjoy putting it out on display. It is supposed to hold the 3-wick candles but I have some tealights in it currently. I purchased some tealights that have internal timers so they are on for 6 hours then off for 18. These are perfect for me because I love having these things lit but I don't want to remember to turn them on and off. I highly recommend them! I made the snowmen last year at Fused with Brittnee & Michelle. The snowmen are supposed to be Brad and Me (I gave us each cell phones).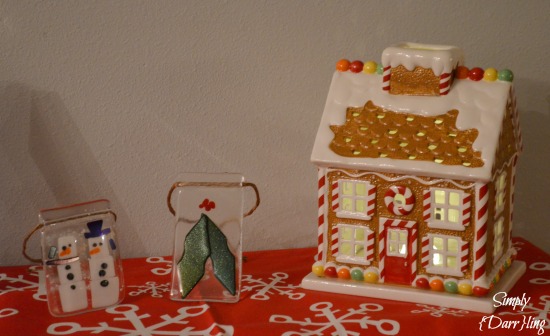 How do you Deck The Halls? Let me know all about your Christmas Decor in the comments!