One of the best parts of Christmas is getting together with friends and having a great time together. Over the past couple weeks I've hosted some wonderful friends in my house for some parties. I love planning these Christmas parties and seeing them come to life.
The first party was a Crafty Christmas Party and had some friends over for a evening of Pinterest-worthy crafts. I had planned on a few different crafts, but we ended up only working on a single craft – painting ornaments. I discovered how talented some of my friends were as they created intricately painted ornaments of their dogs and family as snowmen.
It wouldn't be a proper craft party without some party favors so I made these fun tumblers. The "Let It Snow" image can be found at The Free SVG Blog. The blank tumblers can be found on Amazon.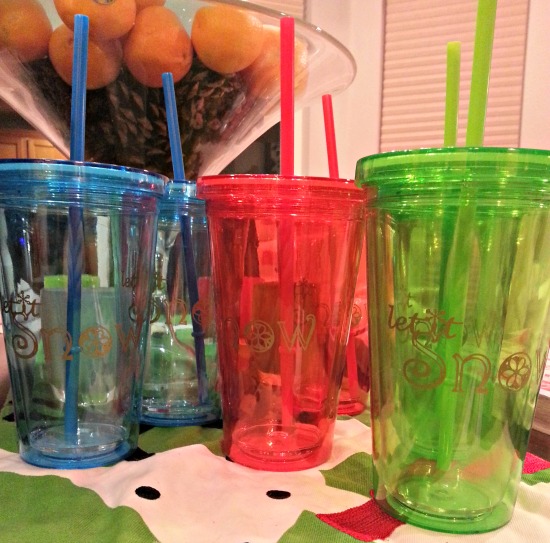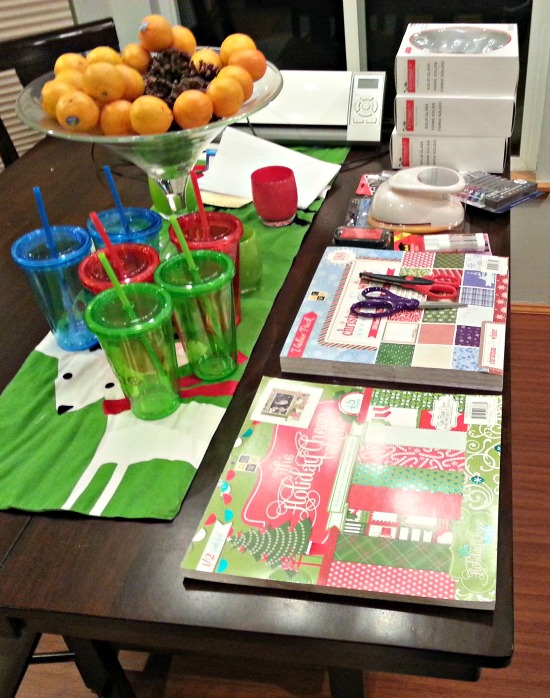 This past weekend Brad and I had some friends over for a Christmas Dinner Party. I went for a Red, White & Reindeer theme (even down to the food – although the salad did diverge a bit). Our menu included Cranberry Glazed Chicken, Amazing Cranberry Jell-o, Roasted Red Potatoes and A Mixed Green Salad. Our dessert was a Red & White version of the Berry Trifle I made this summer (strawberries and raspberries but no blueberries). The recipe for the cranberry glaze  is included below.
Cranberry Glazed Chicken
Ingredients:
1 bag fresh cranberries
1 cup sugar
1/4 cup orange juice
1 1/4 cup water
1 teaspoon orange extract
1/2 teaspoon ground ginger
Directions:
Combine all above ingredients in a saucepan and bring to a boil
Stir continuously until all berries have popped
Pour over chicken breasts and bake at 350 for 30 minutes or until internal temperature reaches 165 degrees.
I made these reindeer napkins using white cotton napkins and my Silhouette Cameo. The heat transfer material I used was the Silhouette Glitter Black and the font is Copperplate Gothic Light. The font on the name tag is Christmas Eve.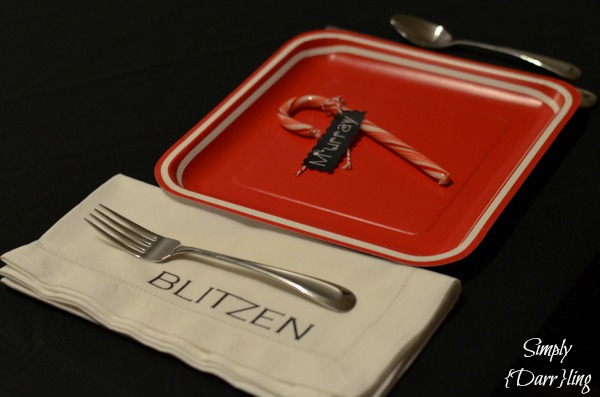 How do you celebrate Christmas with friends? Merry Christmas!