Merry Christmas Eve! Are you rushing for some last minute gift for a person you forgot about? First of all, take a breath and relax. I find that these last minute gifts tend to be some of the most expensive because we're rushing and looking for the first answer. Before you run out the door and buy the first thing that catches your eye or the go-to gift card, check out these gifts that can be purchased from your home and leave a lasting impact.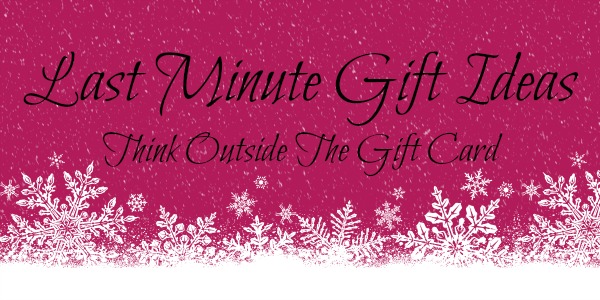 For The Girly-Girl – The gift of a subscription box such as Julep Maven
, ipsy or BirchBox would be perfect for her. These subscription boxes will send the recipient a package full of goodies each month.
For the Philanthropist – Give the gift of TisBest. TisBest is a charity gift card where the recipient can choose what organization or organizations they want to support. These cards can be customized with your own image or use one of their many options. The gift cards can be "spent" on over 300 different world-wide carities
For the Avid Reader – Give the gift of Kindle Books
. Books in the Kindle store can be purchased as a gift, since these items are electronic they can be delivered instantly!
For the Movie Watcher – A Netflix subscription is a great gift for somebody who loves movies, especially if they don't have cable internet. Brad and I were given a Netflix subscription a few years ago and loved being able to try out the service.
For the Coffee Lover – Starbucks has lots of fun coffee cups this time of year, pair it with a gift card or some beans and you have a great gift. Many Starbucks are open on Christmas so they could even be picked up on your way.
I hope all of you have a wonderful Christmas tomorrow and are able to spend the day with people you love.