I am excited for the upcoming 4th of July holiday. This year I have decided to do a completely Pinterest Inspired BBQ complete with decorations. One thing I wanted to make was a wreath for the front door. I've made a few different wreaths using 12″ Craft Rings including a wine cork wreath, a clothespin picture holder and a Christmas card display. I headed to JoAnn's for felt and some patriotic ribbon. 
These wreaths are relatively simple to make. All of the necessary components are pictured below. I didn't use the flag-like ribbon but I had bought it not knowing 100% how I wanted it to look.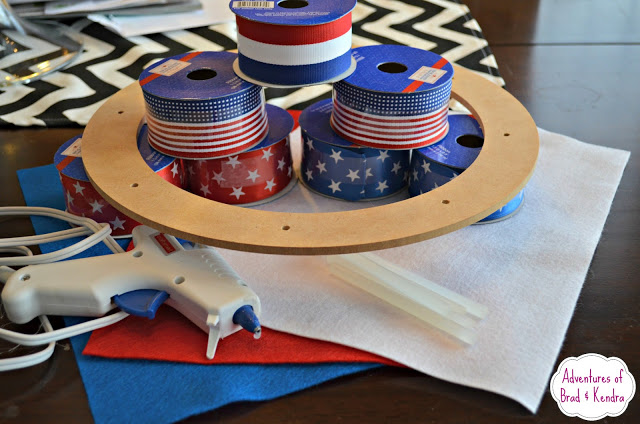 To create the wreath, simply glue the end of the ribbon to the ring and then wrap it around. Depending how much overlap you have will determine how many rolls of ribbon you need. I used the equivalent of 2 1/2 rolls for this wreath. The stars are simply cut out of felt and glued to the ribbon.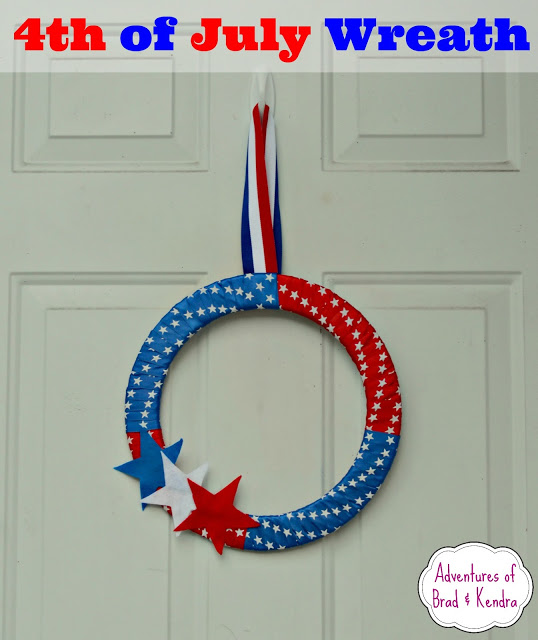 Are you decorating for the 4th? Make sure to check back next week to see how the rest of the party turned out!