Welcome to the first of A Crafty Month series! March is National Craft Month so I'm going to be posting a different Crafting/DIY post every Monday through Friday this month! We're starting simply today with a DIY Chalkboard Frame.
DIY Chalkboard Frame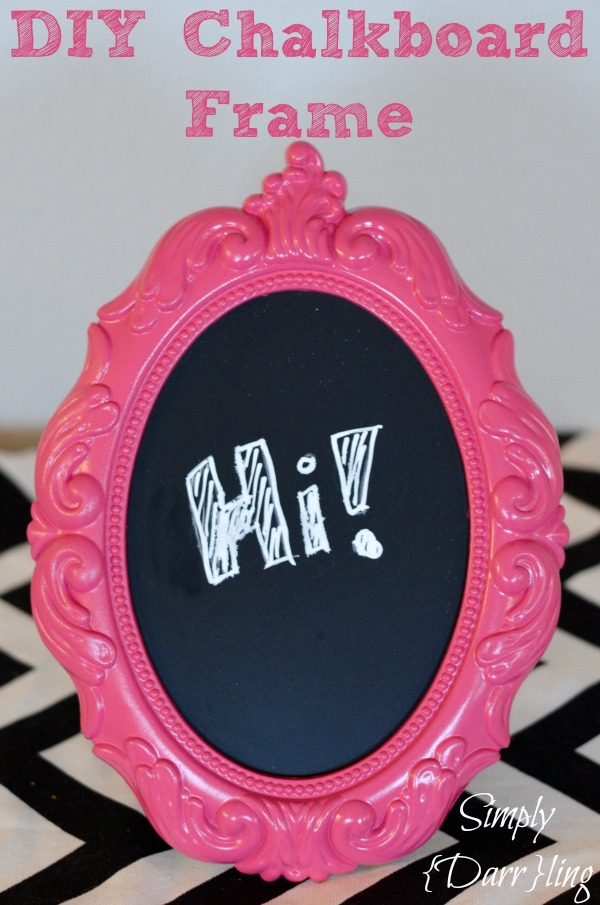 My frame was a $1.99 purchase from Goodwill. It started as an ugly tarnished silver frame with a dated "Happy Mother's Day" picture inside. To turn it into a chalkboard frame I used two items: chalkboard and pink spray paint. One thing to verify is to make sure the chalkboard spray paint can be used on glass.
I took the glass out of the frame and painted it in two light coats of chalkboard spray paint. The frame itself got two light coats of the pink paint. Once the chalkboard paint drys, prime it by rubbing a piece of chalk sideways over the entire thing. Wipe off with a damp rag or paper towel.
Instead of standard chalk, I use these Chalk Ink Markers to write on my chalkboards. They give a nice smooth finish and easily wipe off of the chalkboard with water.
This frame is a small tabletop size; however, the same tutorial would apply for a larger frame. This smaller size would be great to leave a cute note to a loved one each morning.
Do you enjoy spray paint? What is the favorite thing you have made with it?