Welcome back to A DIY Christmas. Is your list ready? Today's post would be great for anybody who enjoys spending time in the kitchen. Kitchen towels are something that I like to replace every few years and it is always nice to have ones that go with your kitchen decor. Follow along to see how to make some customized kitchen towels for your friends and family!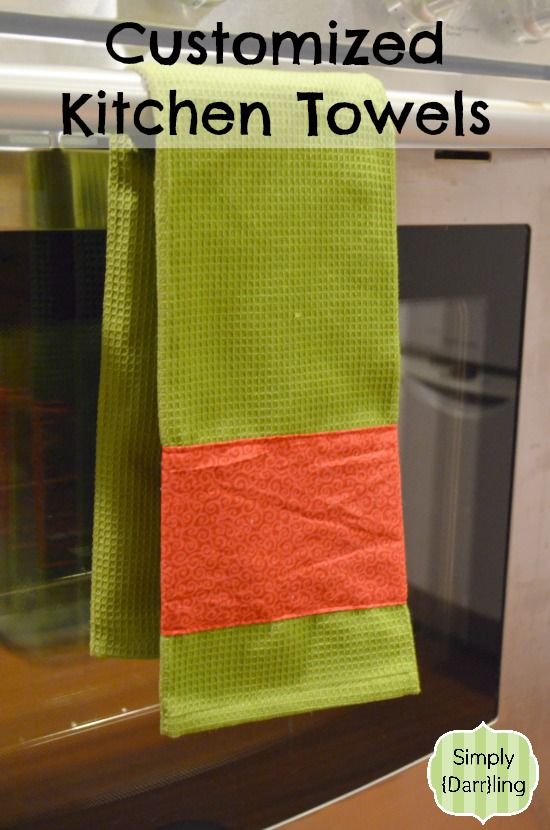 DIY Customized Kitchen Towels
All that is needed to make these adorable towels is a little bit of fabric and some kitchen towels. I prefer the standard kitchen towel size – bar mops are a bit small and flour sacks a bit large. Some fabric remnants or a fat quarter could easily be used for this project.
My kitchen is done in green so I added the strip of red swirl fabric to be a bit of holiday without screaming Christmas. They could easily be made more Christmas-y with different fabric.
The steps are simple. Cut a rectangle of fabric 4.5″ wide and 2 inches longer than your towel. Iron the fabric to remove all wrinkles (realizing as I started writing this how bad my iron job was). Fold the edges under and pin to the towel. For the ends, fold under twice and then around the edge of the towel. Sew around the edge as close to the edge as you can; this will guarantee that you keep the raw edge inside.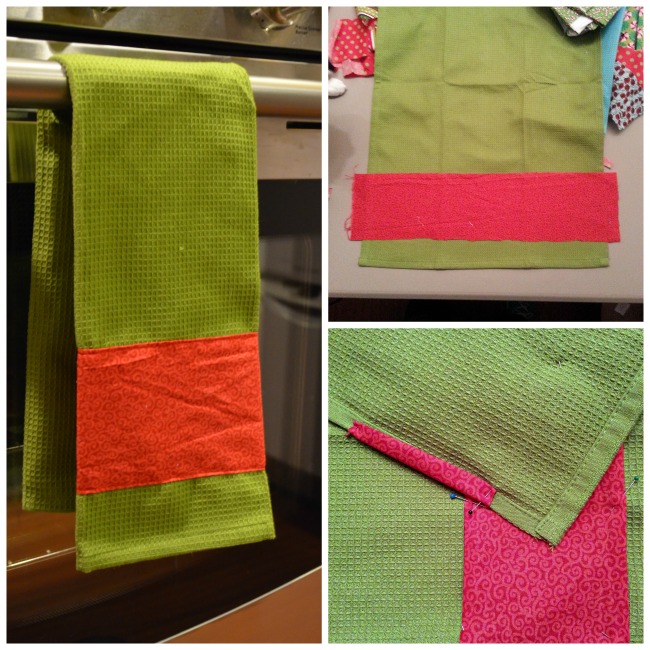 These could also be made for year-round use. Use some fun kitchen themed fabric or something that goes well with the gift recipient. The photo below shows how these look on a bar mop. These towels are a little small for the project and wouldn't be as beneficial.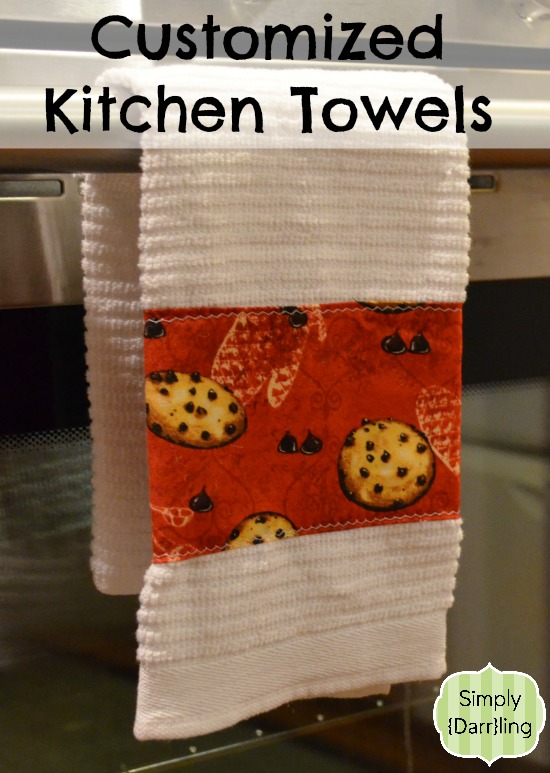 Make sure you check out the other posts in this series. They can be found under the "A DIY Christmas" tab above.  If you like it, please put a Pin on it! I also have a couple slots open in my series, if you are looking for a specific type of person let me know and I will aim to have something perfect for them.