Back in January I posted about my Mad Scientist Birthday Party. With all this Halloween talk, I thought that thought that a lot of the items from there could be tweaked to become a creepy and fun Mad Scientist Halloween Party.  If you haven't noticed, I'm a huge fan of pink, which isn't very "Halloween-ish". This could easily be remedied by using orange or black instead. Many of the items I actually edited in order to make them pink.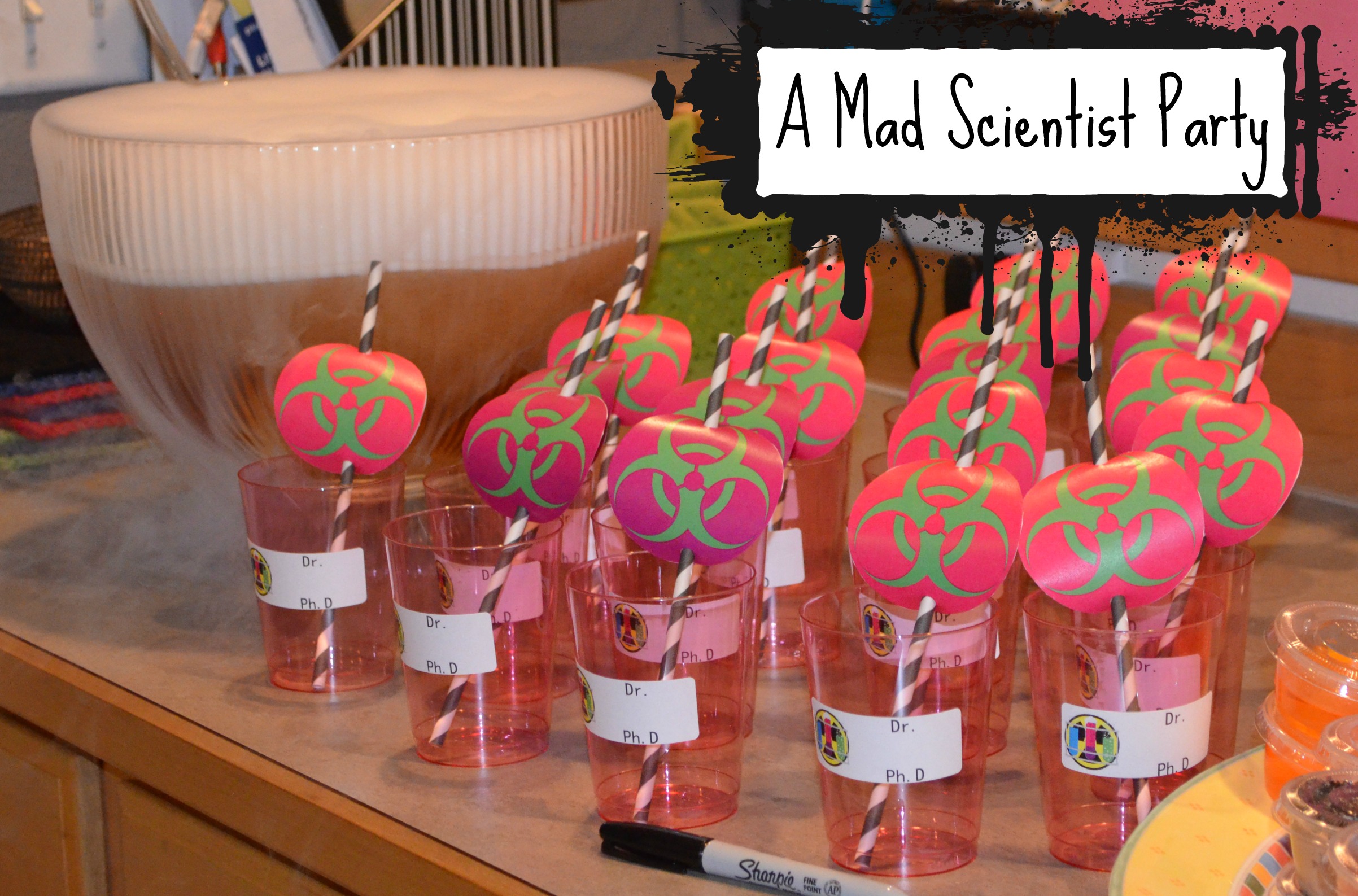 A Mad Scientist Party
Food Ideas:
Vaporized Brains
Ingredients:
3 pounds strawberries
1 can coconut milk
1 1/2 Tablespoons Lime Juice
1/4 cup Agave Nectar
Directions:
Puree all ingredients together, serve chilled in test tubes.
Boiling Blood
Ingredients:
2L Ginger Ale
1 Bottle Cranberry Juice
Vodka to taste (optional)
Dry Ice – we bought 1 brick and added chunks throughout the night
Supplies:
What do you think? Would you like some brains and blood?