Did you know that you could make your own set of coasters for pennies each? The materials are inexpensive; however, this project is not cheap on time. There is quite a bit of drying time required.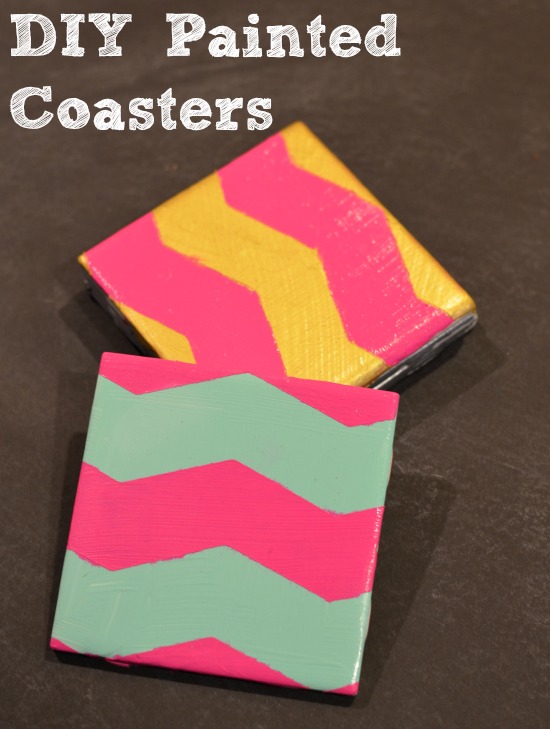 DIY Painted Coasters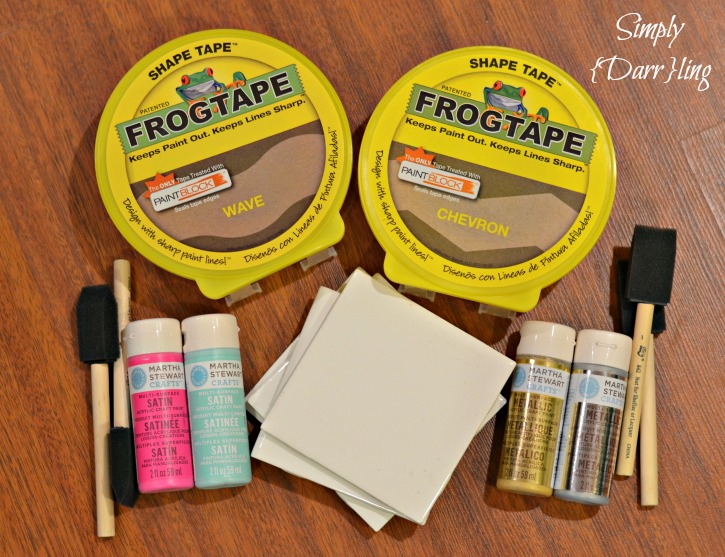 Materials:
4×4 Tiles (find these at your local Home Depot)
Foam Brushes (2 per color)
Clear Spray Paint
Directions:
First, paint your base color all over the tile. This is going to require a couple coats to get a smooth finish.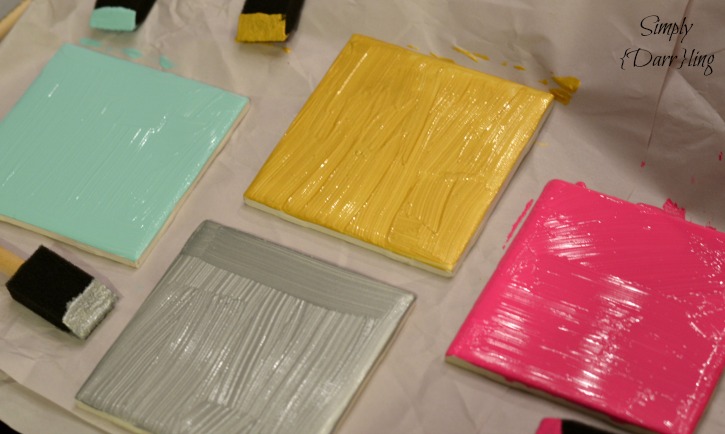 Once the colors have dried, place the shapetape on the tile as desired. Press down well to seal all edges.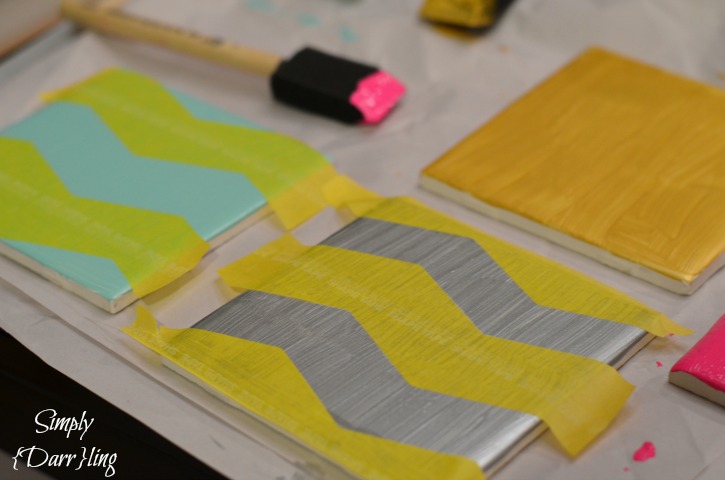 Paint the second color onto the tile. Again this might take a couple coats.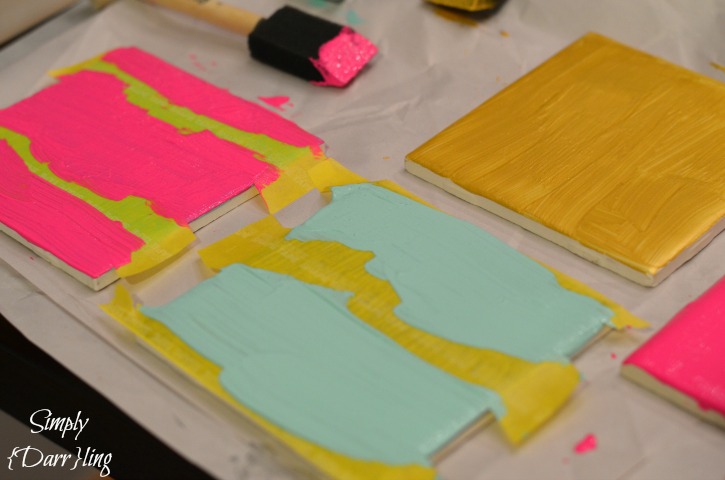 Remove the tape then seal with clear spray paint.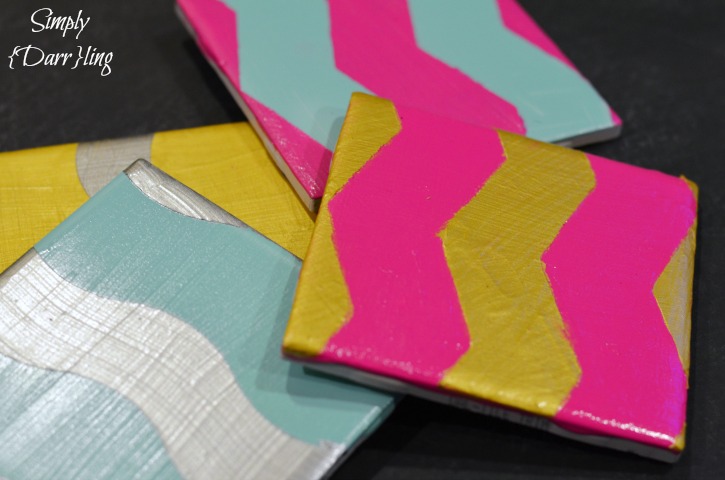 The project is relatively easy, it just has a lot of patience and drying time. I am especially loving the hot pink and gold combination. I might need to make a few more of that combo. What colors would you make?
Disclaimer: This post contains affiliate links. Each item purchased through these links help support this blog.