Today's post is a fun and easy to make gift. It would be great for recent college graduates, or anybody who loves shots. It can seriously be made in less than a half hour!
DIY Shot Glass Tic-Tac-Toe Set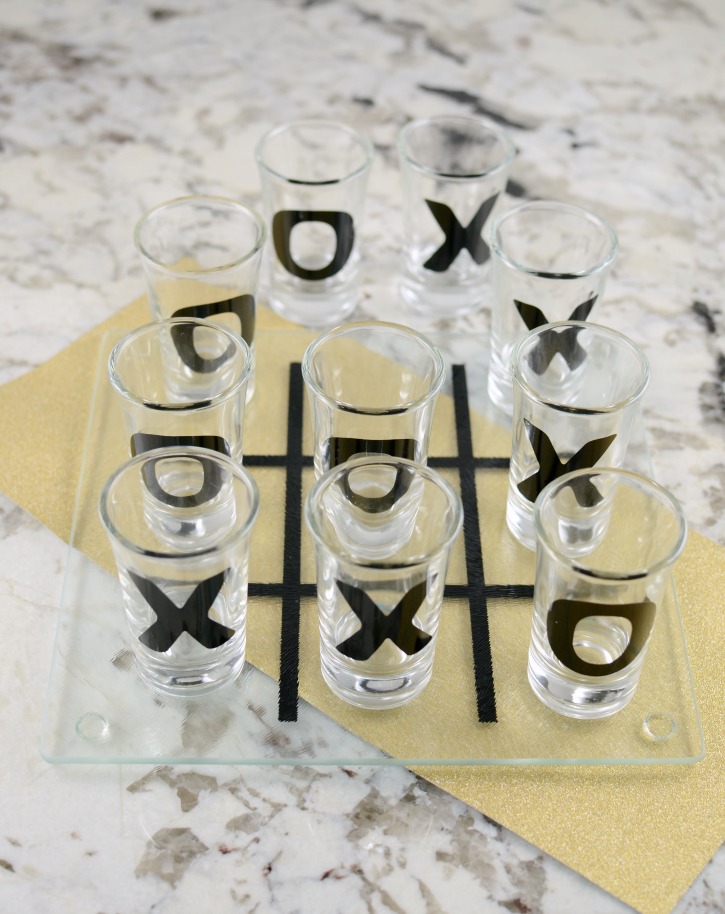 Materials:
A Tic-Tac-Toe board is very easy to create inside Silhouette Studio. The lines are essentially 4 skinny rectangles that overlap in a grid pattern. There are a couple options on how to do this. I opted to make the grid inside Silhouette Studio and then cut other designs inside my grid in order to not waste vinyl. Another option would be to cut the rectangles individually and then create the grid when you put them onto the cutting board.
Since my board is 7.75″ square, I made my grid to be 6.5″, leaving about 2″ for each square. This size filled the board nicely and had plenty of space for each shot glass.
For the glasses, I made "X" and "O" that were about 1.5″ wide (your sizing will vary based on the shape of your shot glass).
I used transfer tape to apply the Tic-Tac-Toe grid, but found that the shot glasses were easier to do just by hand.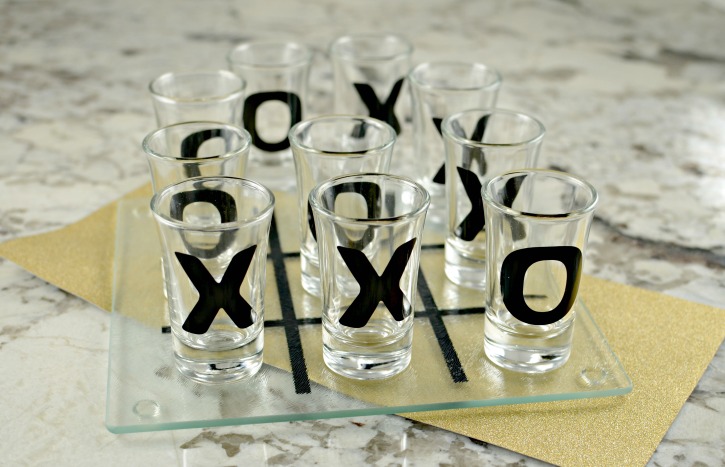 I found that literature mailers were great sizes for storing or gifting these shot glass tic-tac-toe sets (make sure to buy the box that best fits your cutting board size, and make sure to use some bubble wrap as well.