Last fall, I searched high and low for a few outfit staples and was thrilled when I found a few at the Nordstrom Anniversary Sale. I will bet set this year! Below are a few items that I think will be perfect for fall.
Fall Outfit Staples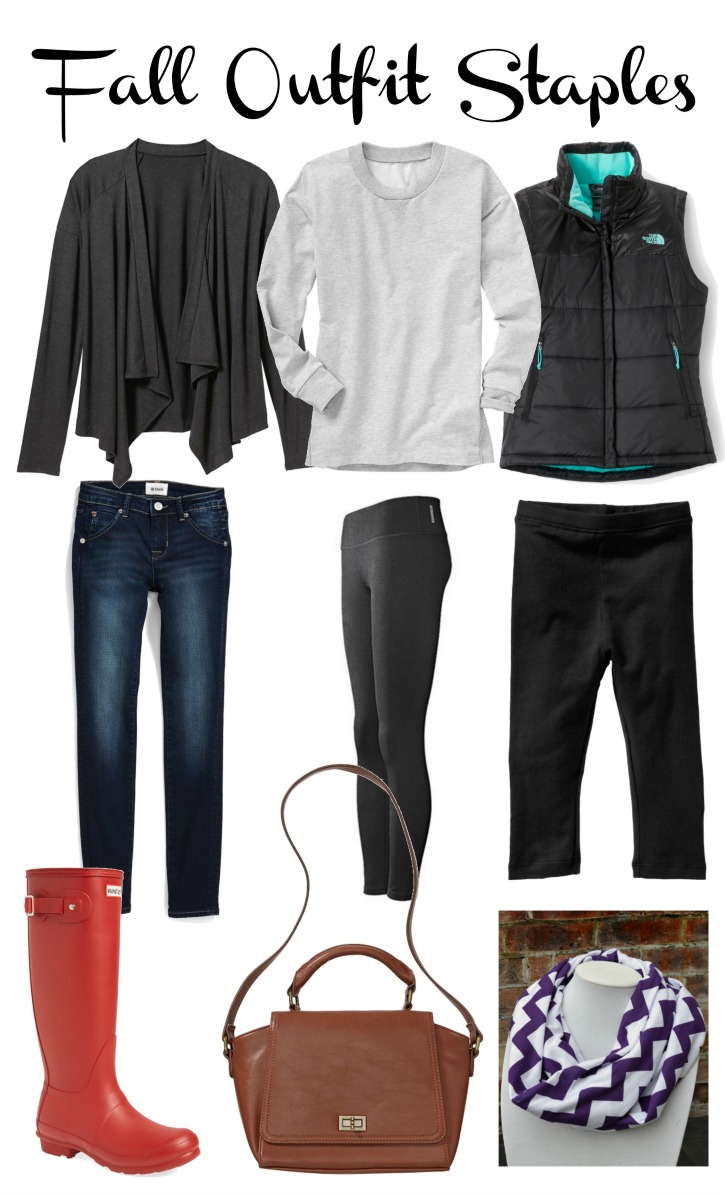 Tops: Cardigan, Sweater Tunic, Puffy Vest Bottoms: Skinny Jeans, Live-In Leggings, Standard Leggings Accessories: Rain Boots, Cross Body Purse, Chevron Infinity Scarf
I am anticipating quite a few outfits of leggings with a sweater tunic. My go-to fall and winter outfit is jeans and a sweatshirt and I'm trying to move away from that and putting on an actual outfit each day. Fortunately, I work in a very casual place so leggings and a tunic will be perfect.
Last year I bought the above rain boots. I only wore them a couple times because we had such a dry winter so I'm determined to wear them more often this fall (although I didn't mind all the sunshine last year).
The scarves are available in my Etsy Shop with lots of different colors available!
What is your go to fall outfit?