The past few years I have had themed birthday parties. 2013 I did Mad Scientist, 2014 was Tropical themed and this year was a fiesta!
I wanted to do a menu that fit the theme but was still easy to put together. I decided on a taco bar! My group of friends has a few different food allergies so this worked well because people could customize them however they wanted.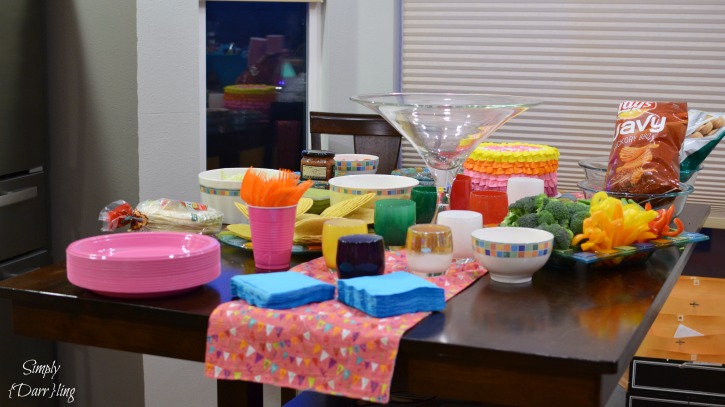 The items I included for the taco bar were:
Hard Corn Tacos
Soft Flour Tacos
Ground Beef
Refried Beans
Shredded Lettuce
Chopped Tomatoes
Salsa
Guacamole
Shredded Cheese
Sour Cream
Black Olives
We also had fruit kebabs which were amazing! I started with some 12″ bamboo skewers and then alternated slices of mango, banana, pineapple, strawberries and grapes.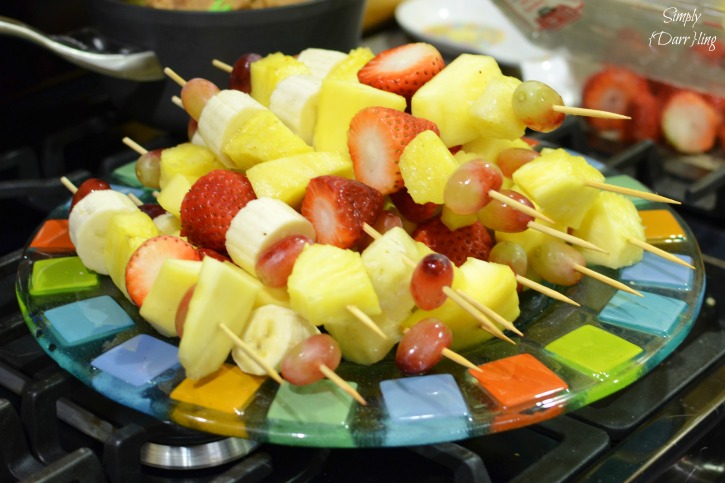 For drinks, I served a few different options. For non-alcoholic options, we had Jarritos and Mexican Coca Cola.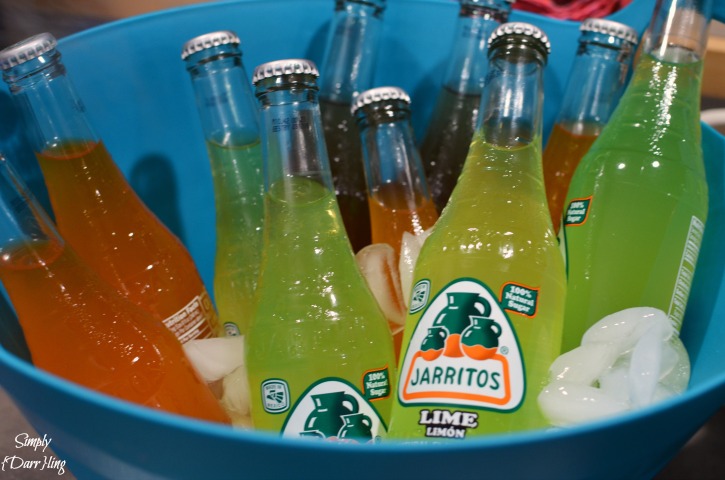 We served these bottles in plastic buckets filled with ice. It kept them cold and was easy to dump the water at the end of the night.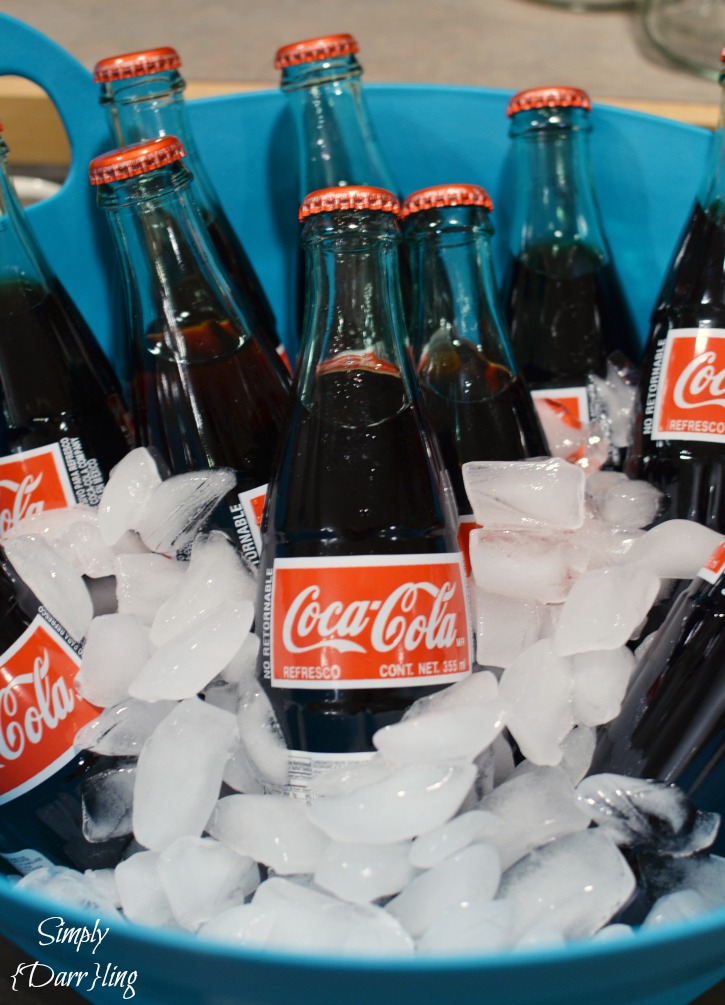 For alcaholic drink options, I made two different versions of sangria – Red and White.
The red sangria is premade from Costco, I added some oranges and apples to it for a bit more flavor. The white sangria is the recipe that I posted earlier (just made a larger batch)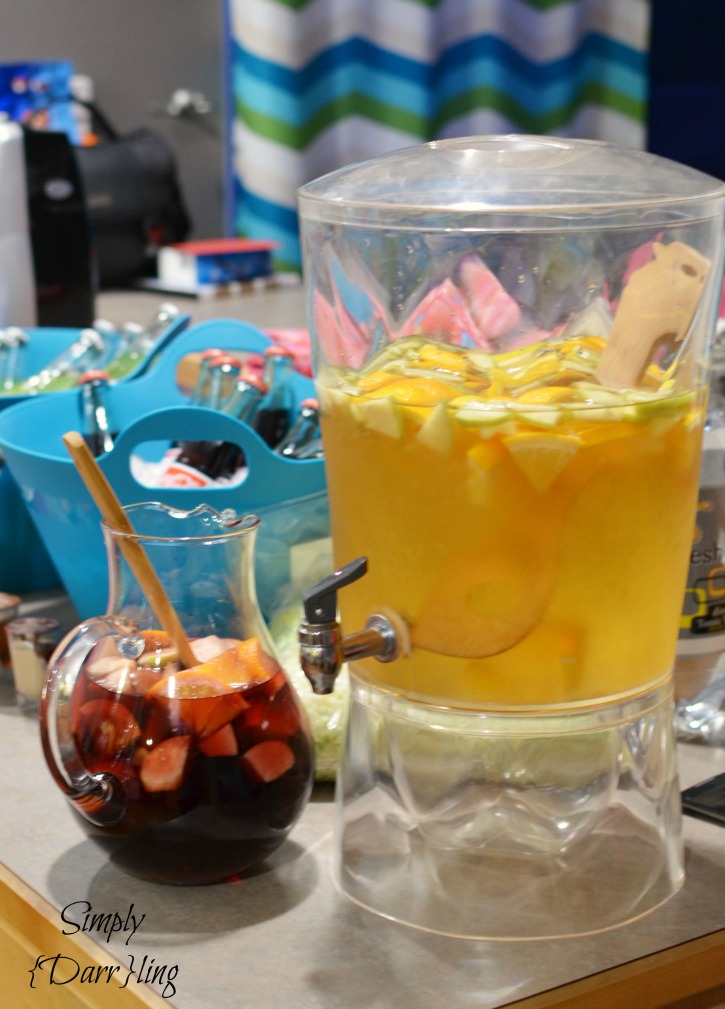 The cake was from Sweet Themes in Kent again this year. They did a great job of creating exactly what I wanted.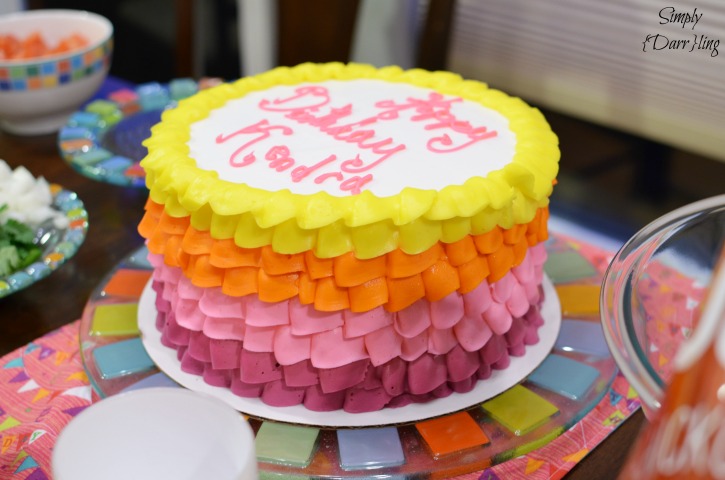 For decor, I went with bright colors: Bright Pink Plastic Plates,  Turquoise Napkins, Orange Silverware, and Pink Cups. My Villeroy & Boch Twist Alea dishes fit in perfectly!
I love how the party turned out and thankful for some great friends who came help me celebrate. How do you celebrate parties? Do you have themes?