I might have a slight obsession wearing Hunter rain boots. And by slight, I mean huge. They are such a fun way to add a pop of color to an outfit, and are pretty practical for somebody living in Seattle. I recently got a few pairs of the short Hunter rain boots and am having even more fun creating outfits around them.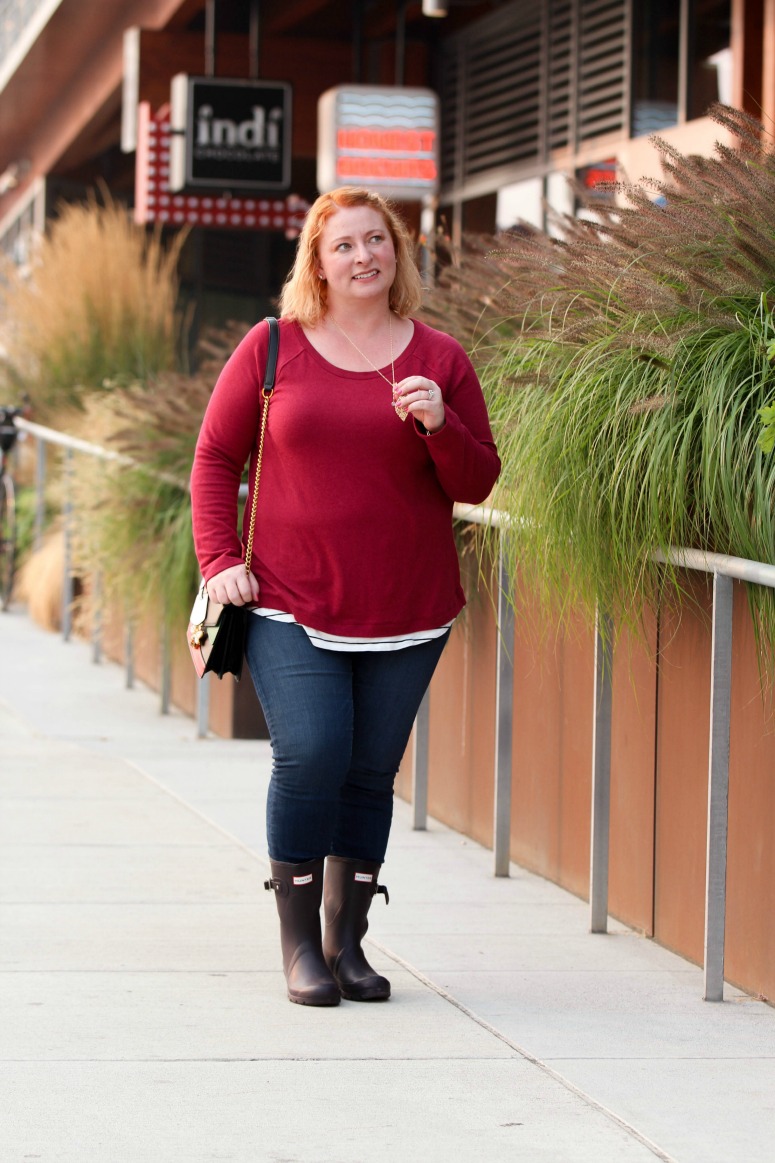 I've always had calves that are larger than normal, and even more so now that I walk slightly uphill everyday to work from the train station. Standard Hunter rain boots can be pretty tight; however, the short version hit right before the thicker part of the calf so they fit great.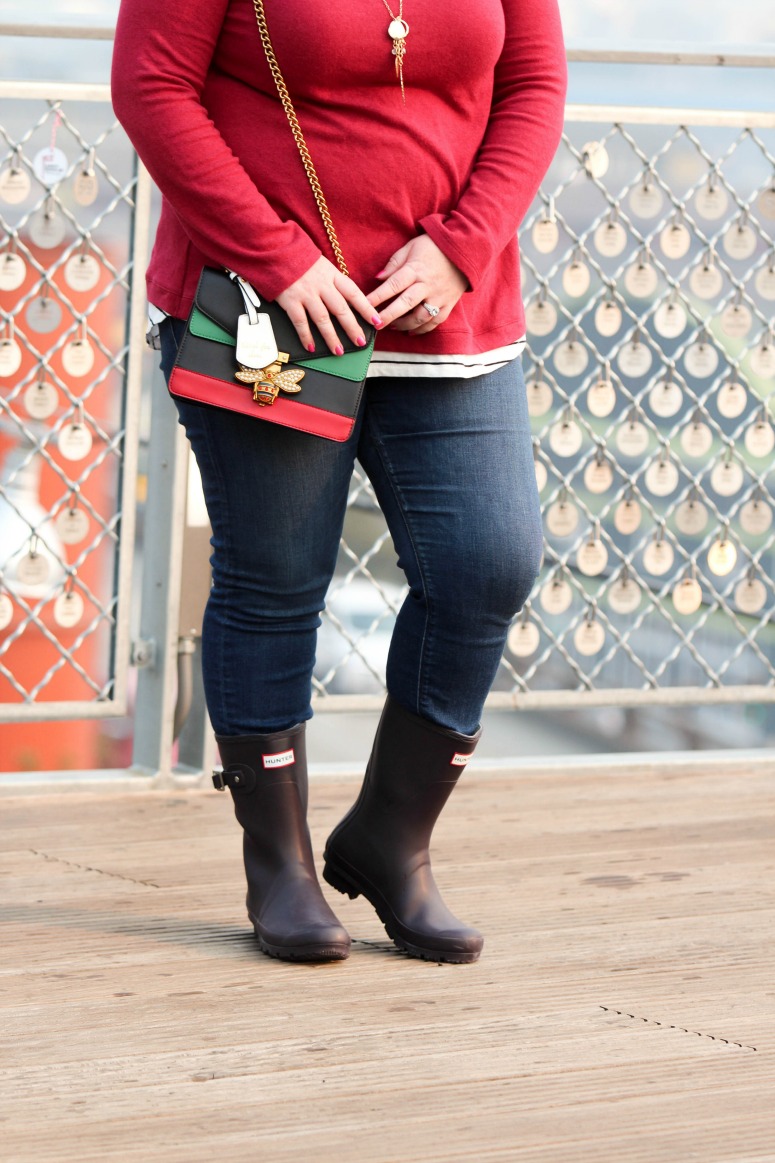 Generally, I'm looking for a way to "dress up" these boots so that I can wear them to work, and a great way to do this is with a dressier top. I live in jeans when possible, so even pairing a nice top with jeans and Hunter rain boots is an easy way to dress up the outfit.
This top by Caslon is SUPER COMFORTABLE, and I love how it has the open back with inlayed tee. It was so fun to walk around Pike Place Market and check out all the flower vendors. I don't remember the last time I went down to the market even though I work near by.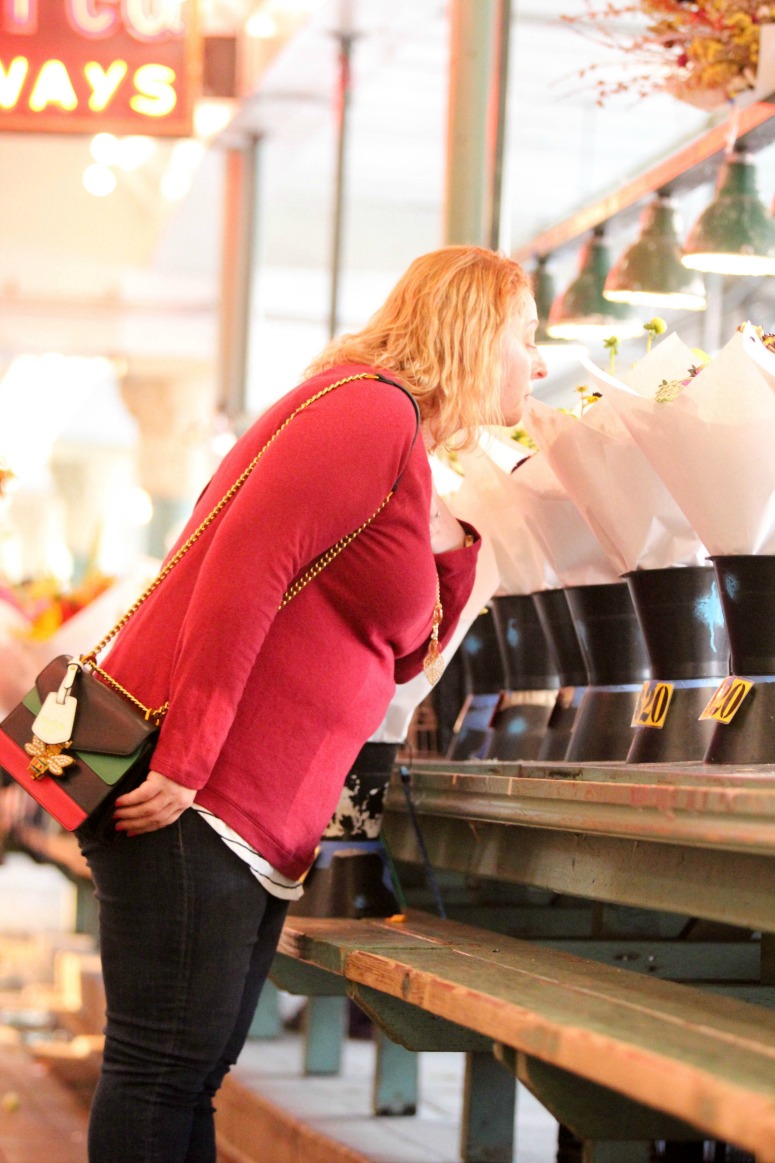 These Hunter rain boots are a dark plum, they almost look more brown. These boots are surprisingly comfortable to walk around throughout the day. They don't have a ton of padding, but I can easily go about my day while wearing them.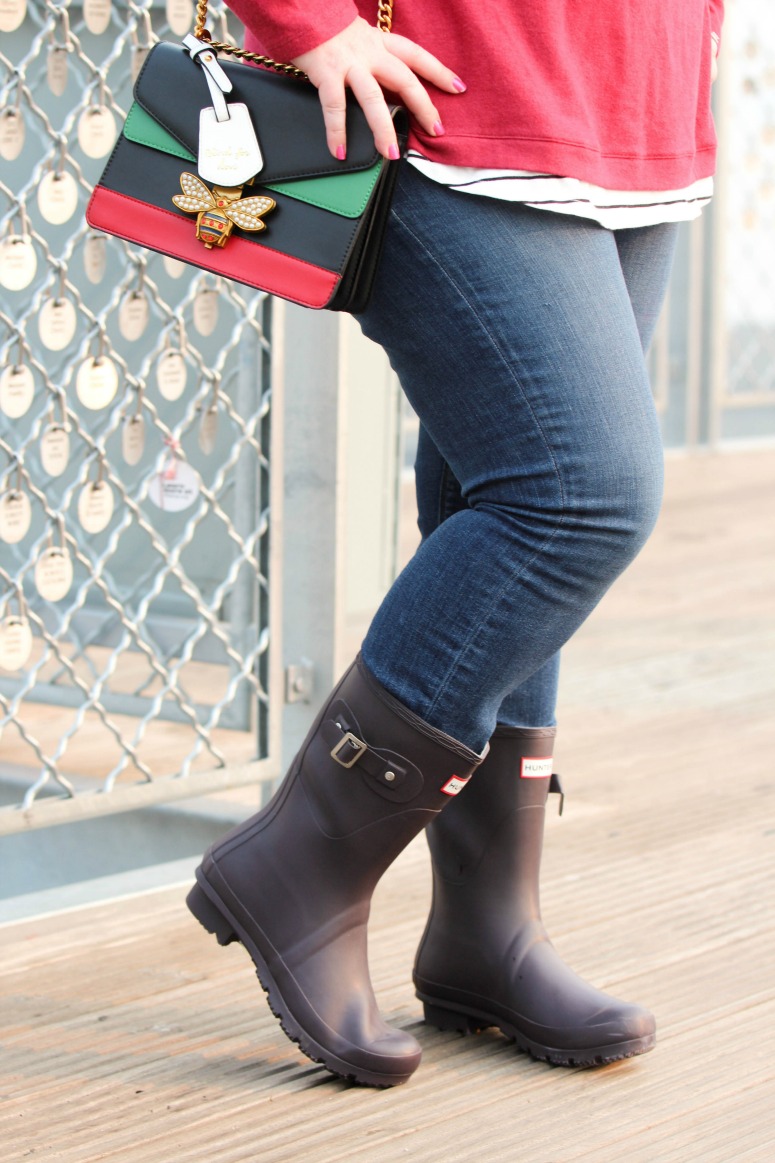 I recently discovered how great Target is for necklaces. I went in and wanted to buy just about the entire section (although, that is the power of Target).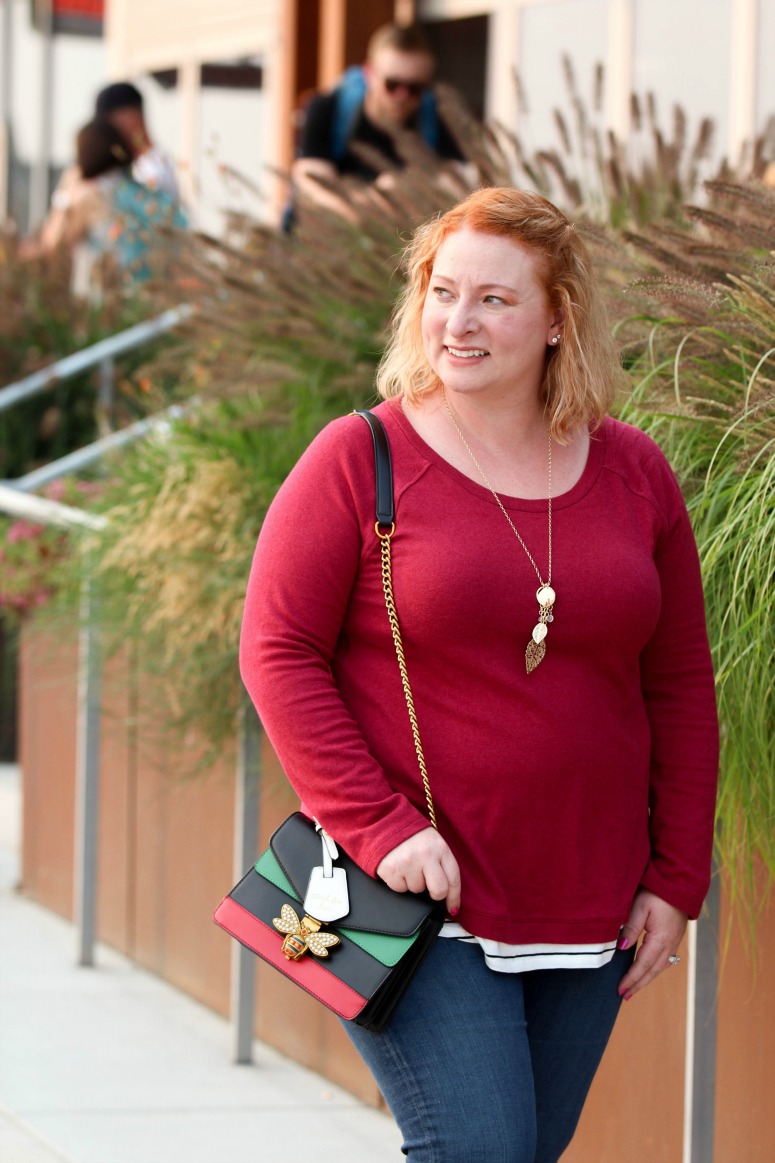 This tunic is a great weight. It is medium weight, and since the layered tee is faux, it doesn't add any extra bulk to the tunic. Our fall days are getting chillier so I will add a jacket to this outfit in the mornings (at this point it is probably a rain jacket to go along with the rain boots).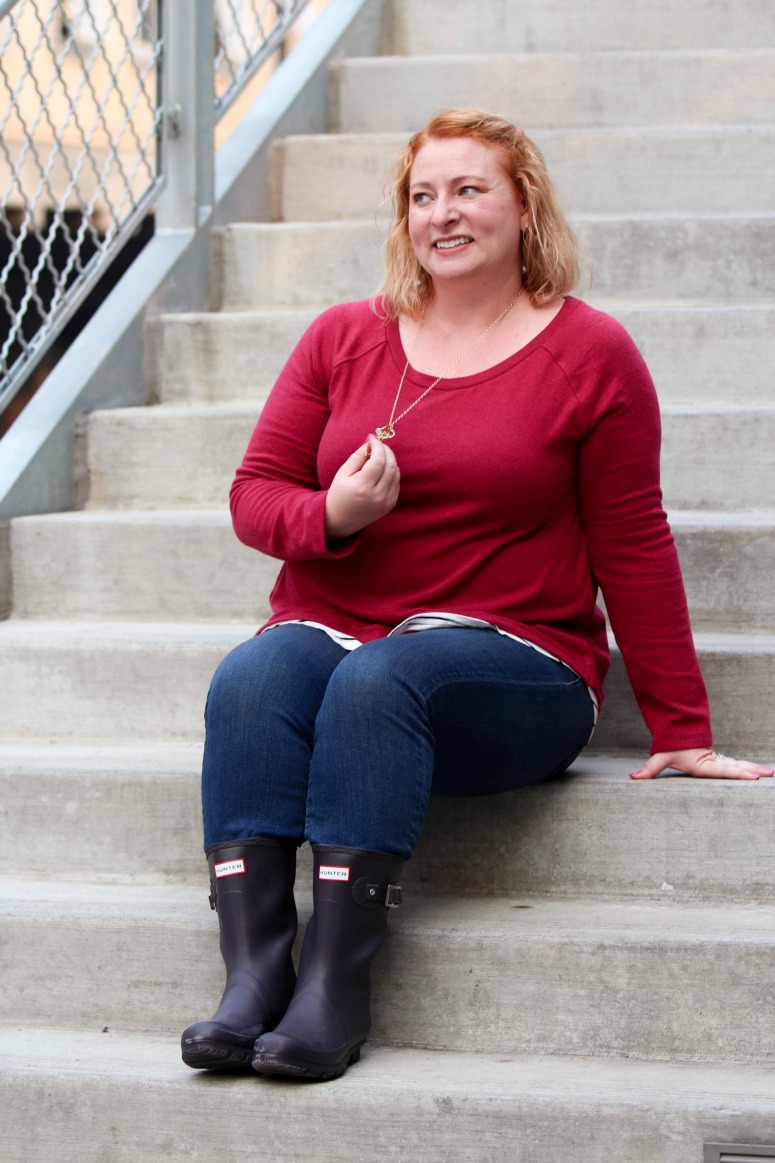 Fashionphile is my go-to site for handbag purchases. Browsing their discounted page can be a bit dangerous because there are so many awesome purses available! Check out some other great Bee bags that they have available right now (and their inventory is always changing).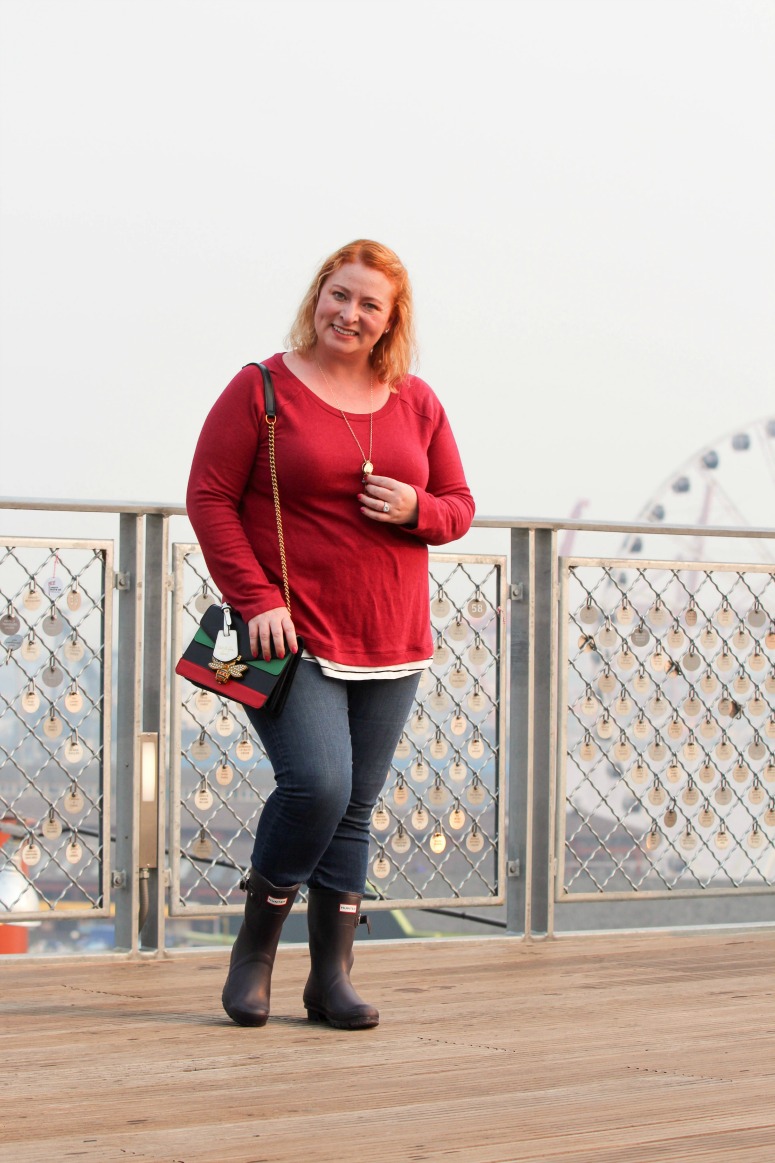 Which color of Hunter rain boots are your favorite? Do you have a great way to wear them?