Some days are better than others in the waiting pool. Today was one of those "other" days.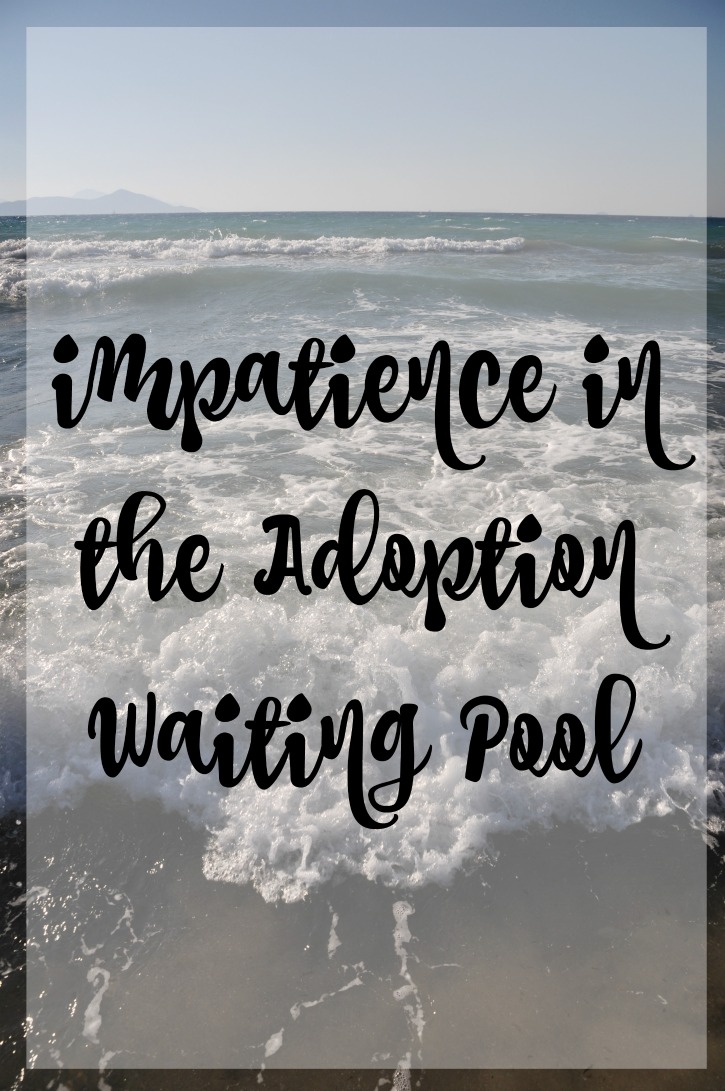 Each month we get a newsletter from our agency and I have somewhat a love-hate relationship with this newsletter. I love seeing that there is movement in the pool; however, I also tend to over analyze each of these couples trying to figure out why they were picked and we weren't. The past few months have had more placements than average. This has been both good and bad because I'm seeing more people leave the pool than join it; but even though statistically we have a better chance of getting picked, it hasn't happened (is the engineer in me showing?).
I know that there were lots of reasons why that wasn't our baby – maybe the parameters didn't match so we weren't even presented, or maybe the birthmom's childhood dog shares the same name as their dog which led to her feeling an instant bond to them. In my head know that it can be random on what triggers this connection; however, I still wonder why not us.
A couple years ago, I headed to a conference where I came home with some samples of baby products which had expiration dates. I gave all of the items that had a 2015 expiration date to a pregnant friend; but figured that we'd definitely have a baby in time to utilize the other items before their Fall-2016 expiration dates. Now, as I get ready to head to this conference again next month, I'm starting to wonder if I should give away those items as well. I never thought that we'd be in the pool for this long, when we started this journey I was sure that we would be one of those couples picked after waiting just a couple months.
We've had our nursery about 99% done for months (the remaining items are a few gender-specific decor items that I want to add once we're picked). We've even had names picked out since this past fall. Seriously, our house has been completely ready to go for months, just need to add the baby.
In 3 weeks Brad and I will celebrate our 10 year wedding anniversary. 4 years ago, when I was home during my summer of injury, I started thinking about how we would have a huge trip planned for this anniversary and assumed that we would have a kid or two who needed to be accounted for in these plans. Life doesn't go as planned and even though my wanderlust is strong as I dream about booking an exotic Caribbean vacation (or taking advantage of the currently lower prices in England) I'm resisting booking anything. Right now our plans are to do a delayed trip, but how delayed this trip will be is still TBD.
Driving home from work today I was writing this blog post in my head between flipping radio stations and telling God that I was getting extra impatient. It reminded me that couple months ago I started a post about how I had quit trying to micro-manage God in telling Him how I wanted life to play out and that this was helping me be more patient in the process because I wasn't trying to figure out the "best case scenario". I know that the right baby will come at the right time; but I wish I knew when that "right time" was going to be.
Most days I'm perfectly fine and patient; but today wasn't one of those days.