I love just about all things Kate Spade. A couple weeks ago, I saw these nesting boxes on Pinterest and immediately checked them out. I couldn't justify the $55 cost for the real ones so I decided to see what I could do with the Kassett box from Ikea since the striped and polka dot ones were my favorite.
Kate Spade Inspired Ikea Hack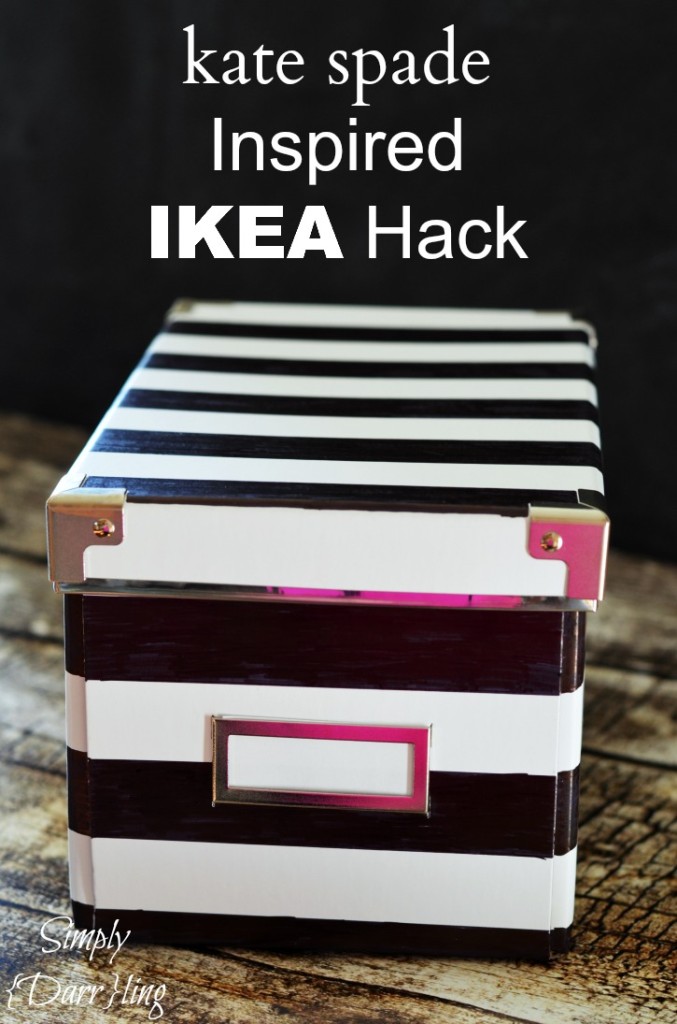 The Kassett boxes come in multiple sizes so they could be created for the nesting feature as well. To create the striped box above, the only necessary items are an architect ruler and a black sharpie. I used an architect ruler because it is a bit thinner than normal rulers and also has a nice edge all the way along the length.
I started by marking the stripes by running the sharpie along the edge of the ruler. Each stripe is the width of the ruler. Once the stripes were marked, I simply colored them in with the black sharpie.
Over all, this project took about 45 minutes. I'm thinking the polka dot might take a bit more skill to make a nice circle (or I might cut out some black circles with my Silhouette).
What sort of projects have you made that were inspired by a high-end product?