It all started when Brad and I visited Arizona in 2007. I took a picture of some hot air balloons (while we were in a hot air balloon) and loved how the picture turned out. I printed this picture and hung it in our apartment hallway. When we moved into our home, I decided that I was going to turn the wall in our entry into a gallery wall that featured all of our travels.
Over the years, this wall has evolved as we've added new photos. In 2012, it got the first major update when we rearranged the photographs and added a map as the central point of the collage.
For the map piece, I used a bulletin board and a paper map. I unrolled the paper map, wrapped it around the cork board, and then used a staple gun to attach the map onto the board. For each new city that we visit, I add a push pin into the map. I do have a few requirements for which places get a push pin. We both have to visit, and it has to be a vacation (not an obligated trip).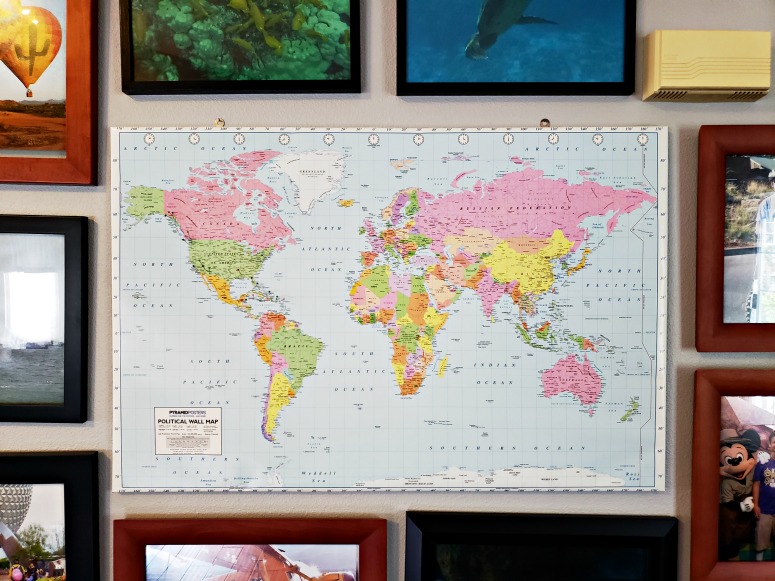 Over the years, I've swapped out a couple photos (when the wall had two pictures for the same trip and I needed space), and grown it just about the entire length of the wall. The past few years, our travels have taken us to the same locations over and over (mostly because I haven't wanted to plan a big trip while we await our adoption to go through).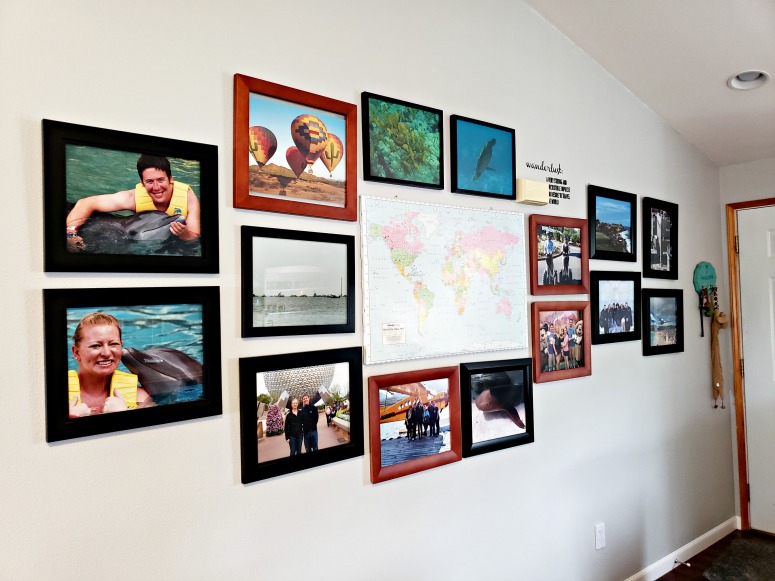 This gallery wall also features our doorbell, while it is a bit unsightly, I used the space around it to add in a quote with my Silhouette Cameo. I have room for a few more photos to be included in this wall (if I relocate Pip & Princess' leash holder).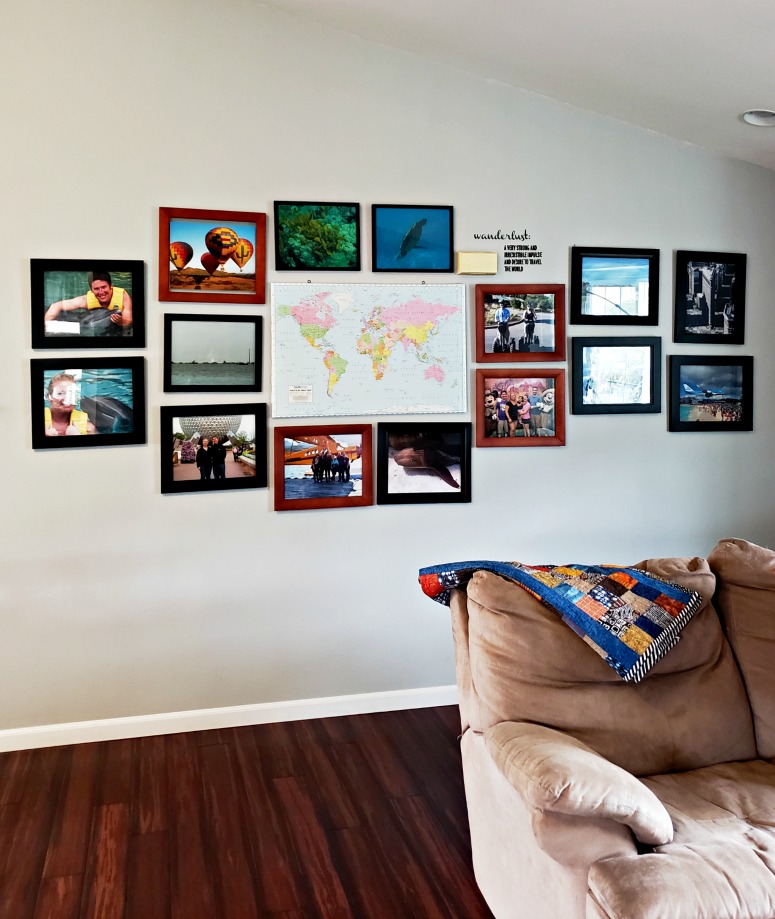 Whenever we get home from a trip, I have a great time going through the photos and picking out which one will be used on our wall. I print all of them at 11×14 (FYI, Costco has awesome prices on photo prints) for uniformity, but have mixed up the frames a bit.
Do you have a special way of showing off your travel photos?