One of the first items on my 40 bags in 40 days challenge was to clean out the kitchen utensils.  I've been wanting to do something else with my measuring spoons and cups to get them out of the valuable drawer space.  The back of cabinet doors looked nice and inviting, perfect for some hooks and chalkboard paint.
I didn't want to paint the actual doors in case I change my mind in the future so I got some pieces of balsa wood from Michael's, painted them with chalkboard paint, then used command strips to attach the hooks.  One thing I've learned is that chalk pens work a lot better than actual chalk sticks as they give a smoother line and wash off easily with water.
Enjoy the final result below!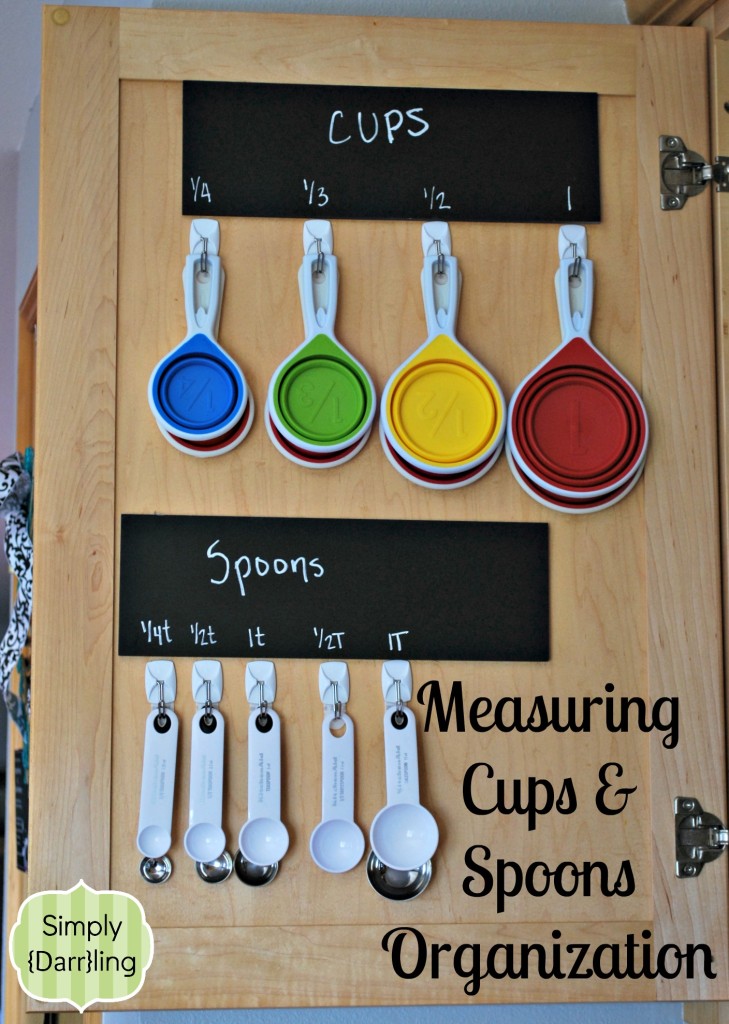 Do you have any special organizing tips for the kitchen? If you are looking for more cleaning and organizing tips, check out my Pinterest board below and follow along.