I love personalizing items. I made some Christmas gifts by personalizing canvas totes with the recipient's names. While browsing Pinterest, I saw the quote, "I'm so crafty, I sweat glitter" so when I found an extra canvas bag in my sewing room I decided to put it on the bag!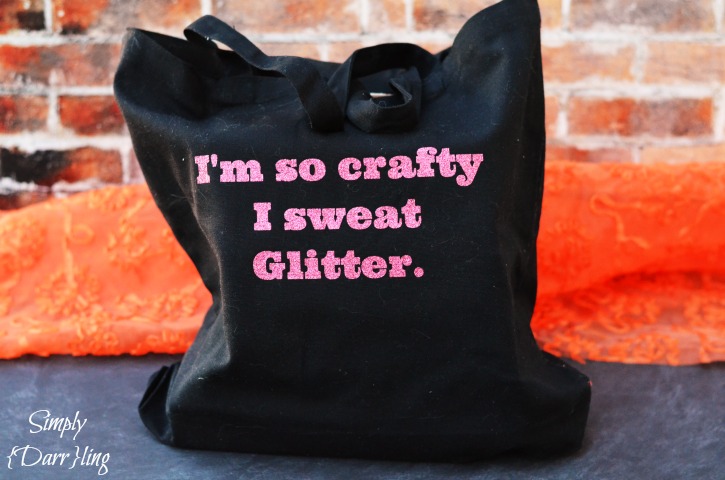 Personalized Canvas Tote
Materials:
I used the Ultra font for this bag, it was nice and thick for easy of cutting and readability. Make sure to mirror image the words before cutting so that they go on the right way. Once the words have been cut and weeded, place on the bag then cover with a thin piece of fabric and iron with firm pressure for 15-20 seconds. Let cool before peeling. If the letters are coming up with the backing, iron over the letters again. Once all the backing is off I like to iron over the letters again (make sure you cover them with a thin piece of fabric).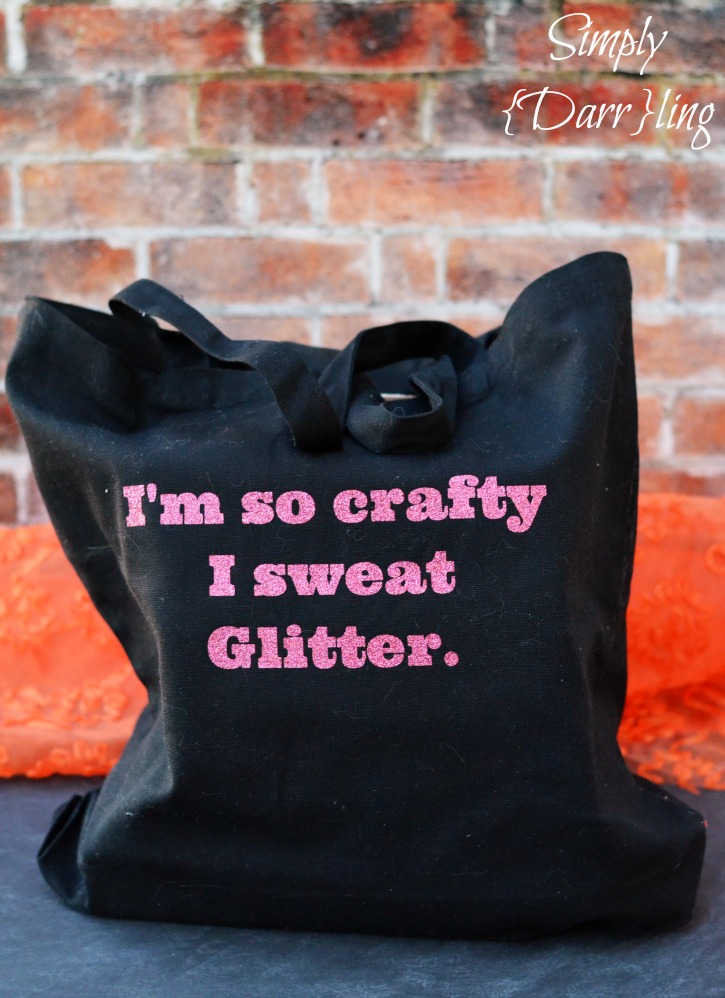 This is a project that can easily be made in mass for gifts or party favors. Personalize with names for your bridal party to carry their day-off essentials or make one for your bff's birthday. I think I'll use mine as a grocery and shopping bag.
What would you make?