Yesterday we celebrated Aubree's 2nd birthday along with the Seahawks Superbowl win! I have a history of making her personalized gifts (like this chair from last year) so I went along with the Hello Kitty theme of the party and made her this personalized shirt. Aubree loved her shirt and wore it while cheering on the Seahawks.
Personalized Hello Kitty Shirt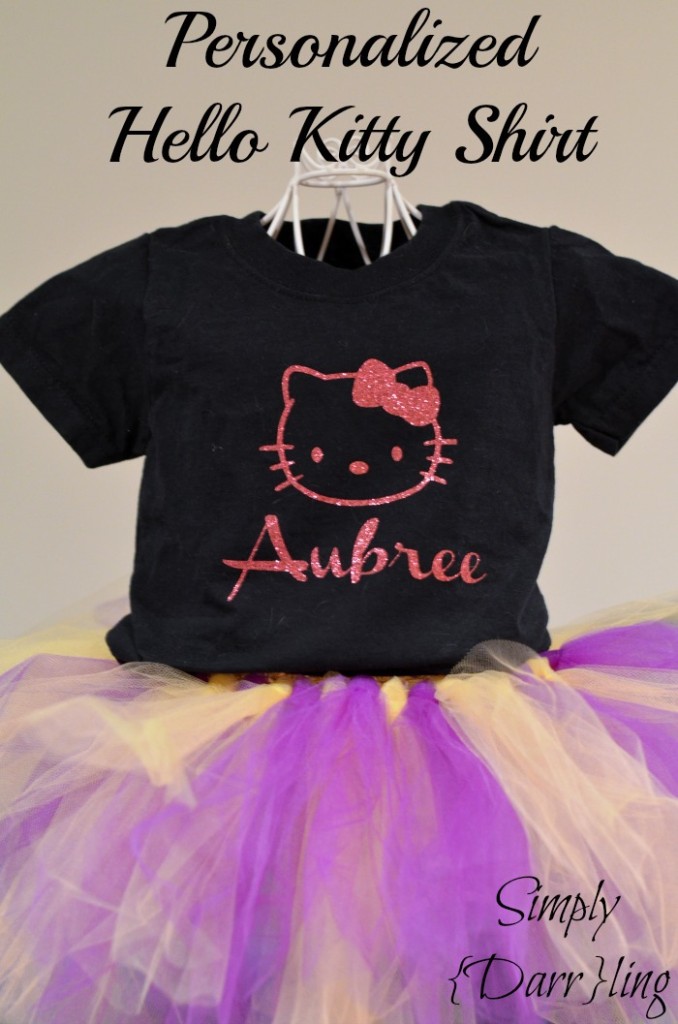 The materials for this personalized Hello Kitty shirt are simple:
For the font, I used Channel from dafont.com. I cut the Hello Kitty Face outline but decided to keep the bow solid. To do this, I just didn't weed out the inside of the bow. I had some issues when I first started doing heat transfer vinyl but now that I've gotten it figured out I'm looking forward to what else I can make! I think that my problem previously was that I wasn't giving constant heat (I was moving the iron around instead) and I didn't let it cool down before peeling off the backing.
I know that my Silhouette has a lot more capabilities than what I have done with it so far. One of my goals for the year is to try out some more things with it. Make sure you follow along with my Silhouette Cameo Board for places to get SVG files and other ideas with this amazing machine.
What would you like to see me make with this heat transfer vinyl? Let me know in the comments and I will try it out!