In just a couple weeks most people will deck out in green for St Patrick's Day. Do you know yet what you or your kids will be wearing? I made a little shirt for my favorite 2 year old and am sharing it with you today for #ACraftyMonth!
St Patrick's Day Shirt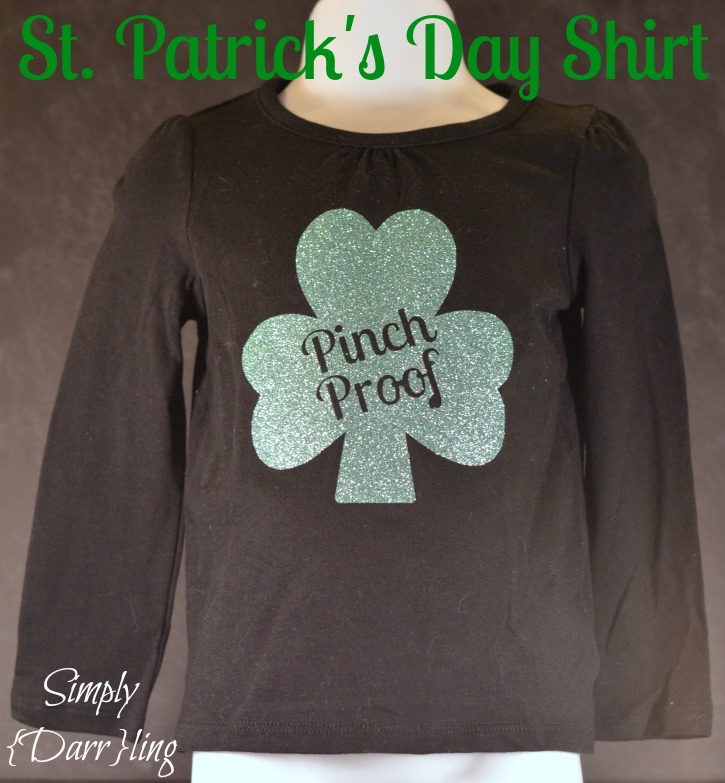 For this shirt I started with a shamrock shape. I used the Lobster Two font for "Pinch Proof" then rotated it to fit inside the shamrock. I subtracted it from the shamrock shape so that it would appear inside the shamrock when it was cut. Make sure to mirror-image the text so that it will transfer properly!
Blank T-shirts can be a bit difficult to find. There are a few on Amazon, or sometimes you can luck out at Target or JoAnn's. The green glitter heat transfer vinyl I used was from Amazon. It peeled pretty well, but not as cleanly as the Cricut or Silhouette brand. If you use this, just make sure to do a test cut to adjust your settings.
This shirt isn't quite as versatile as the Love shirt I made for Valentine's Day; however, I think it still turned out adorable!