Last week I shared some DIY Pudding Mix and gave a hint that there would be a recipe using this mix coming soon. Today is the day! I made some Rice Krispies with a bit of pudding mix added.
Rice Krispies Treats With Pudding Mix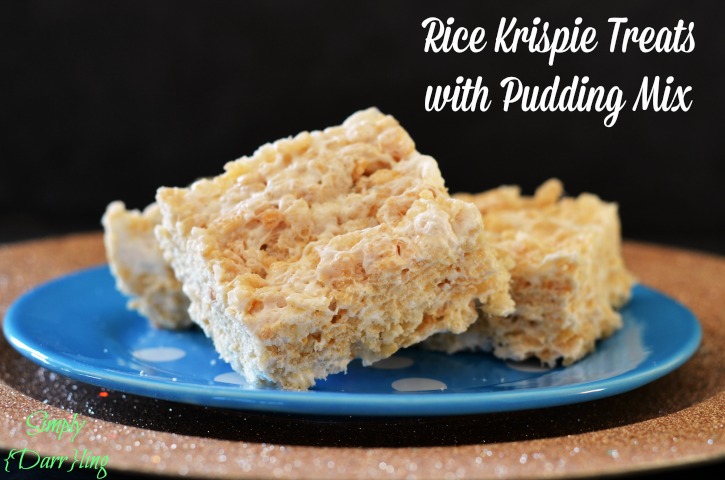 Rice Krispies Treats with Pudding Mix
Enjoy some rice kriespie treats with a nice twist.
Ingredients
¼ cup butter or dairy free substitute
1 large bag marshmallows
6 cups Rice Krispies Cereal
½ cup DIY Pudding Mix
Instructions
Melt the butter in the a large saucepan (I use this wok)
Add the marshmallows and stir into the butter. Stir until marshmallows have melted
Remove from heat and mix in cereal and pudding mix
Once all the cereal has been incorporated, place into a greased 9x13 pan
I laughed when Brad asked what the "black specks" were in the Rice Krispies. They were the vanilla bean seeds from the pudding. I enjoyed the vanilla flavor that was added to the treats. These treats turned out to be very soft, even a few days later. One problem that I generally have with Rice Krispies treats is that they are rock hard within a few hours but these were amazing!