I am so excited that the Seahawks are headed back to the Superbowl this year! I've made a few printables to share with all of you (and hopefully you can get some use out of them too).
First up is a SEAHAWKS banner. Simply print (cardstock will work best), cut out and then string onto some ribbon or twine. I'll be hanging mine on the mantle in the living room, but it would also make a fun banner for the door or window. Click on the image below to download the PDF.

Next we have a fun nod to both the Seahawks and Mean Girls. I like pink (if you see my closet, probably half my clothes are pink) but I also participate in Blue Friday and sport my jersey while at work. I imagine I can't be the only person who loves pink and the Seahawks. This image is created to be printed as an 8×10; it doesn't just have to be used for the Superbowl, display it throughout football season! Click on the image below to download the full size.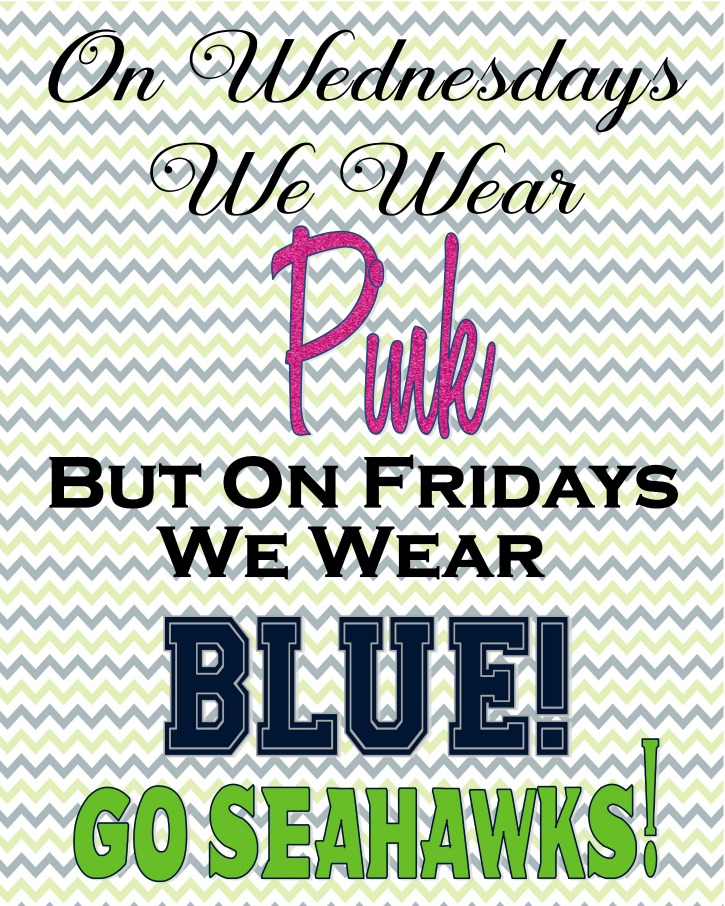 Are you hosting a Superbowl party this year? Make sure to check out my dual layered Seahawks Shot to impress your guests with some awesome (but easy) bar-tending skills.