This post was sponsored by Riondo Prosecco through their partnership with POPSUGAR. While I was compensated to write a post about  Riondo Prosecco, all opinions are my own 
Evenings are important to decompress from the day, yet I also need to utilize them to their fullest to stay up to date with life. Once I get home from work I start working on all things blog – projects, photography, and writing, just to name a few. I need my evenings to be both relaxing and productive and have developed a few tips to make these things happen.
Tips for a Relaxing & Productive Evening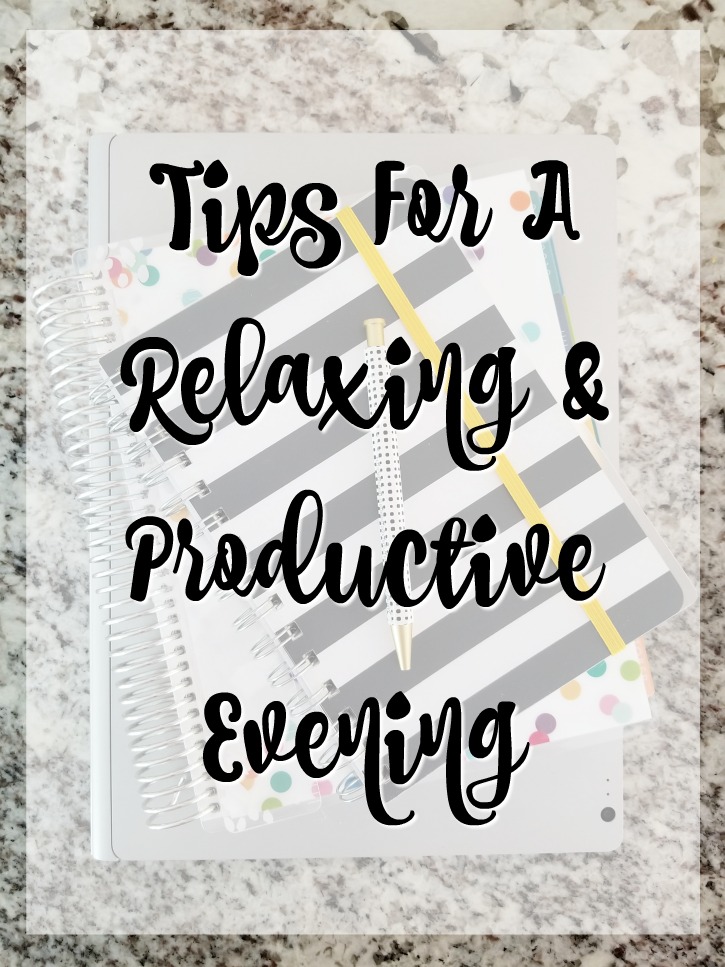 My first tip is to rank your to-do list. My current to-do list has probably close to 25 items on it; however, I know that there is no way that all of these items can be achieved in a single evening. Depending what else is going that day, I mark a few of them to be my focus for that evening. I keep my to-do list with me during the day so if I think of something that I need to do that evening I can simply write it down and move on with the rest of the day. With all my thoughts in the notebook, I don't have to spend my evening worried about whether or not I'm forgetting to do something.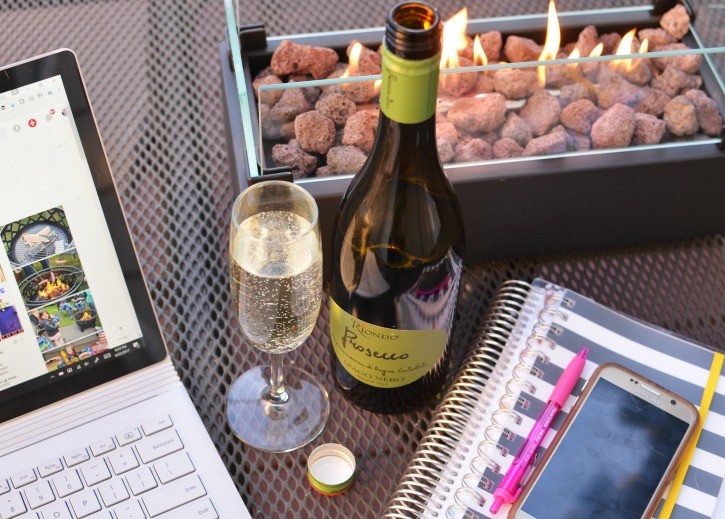 When it comes to the to-do list items which require the computer, make sure that it is a place with limited distractions. During the summer, I love taking all this work outside to the deck so I can take advantage of the warm summer evenings. I generally turn on some music for background noise to drown out any random noises from the neighborhood (confession, I can listen to Christmas music year round and it actually helps me concentrate). Many evenings, Brad will join me out on the deck so that he can finish up work, or play some Sudoku on his tablet.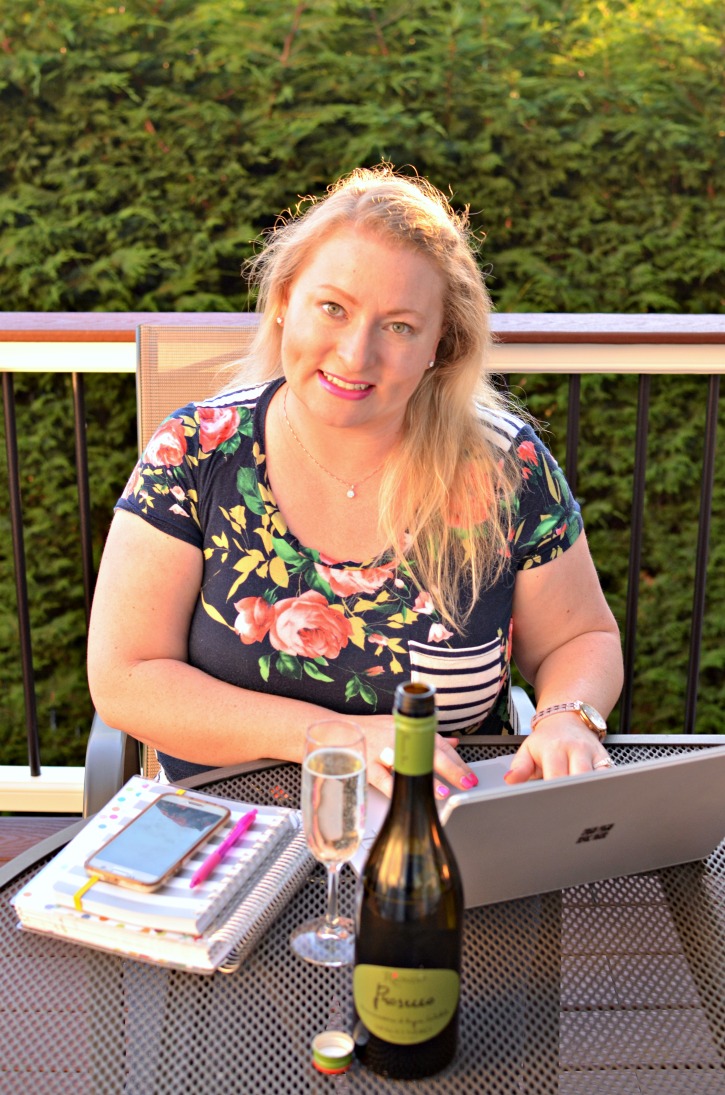 One thing that makes the evening relaxing is enjoying a glass of prosecco while working on the deck. It is definitely a delicious way to relax on the deck while still being productive working through my to-do list. I also try to intermix some fun in between my to-do list items; whether it is spending a couple minutes catching up with friends through a Facebook chat or playing with my dogs in the backyard.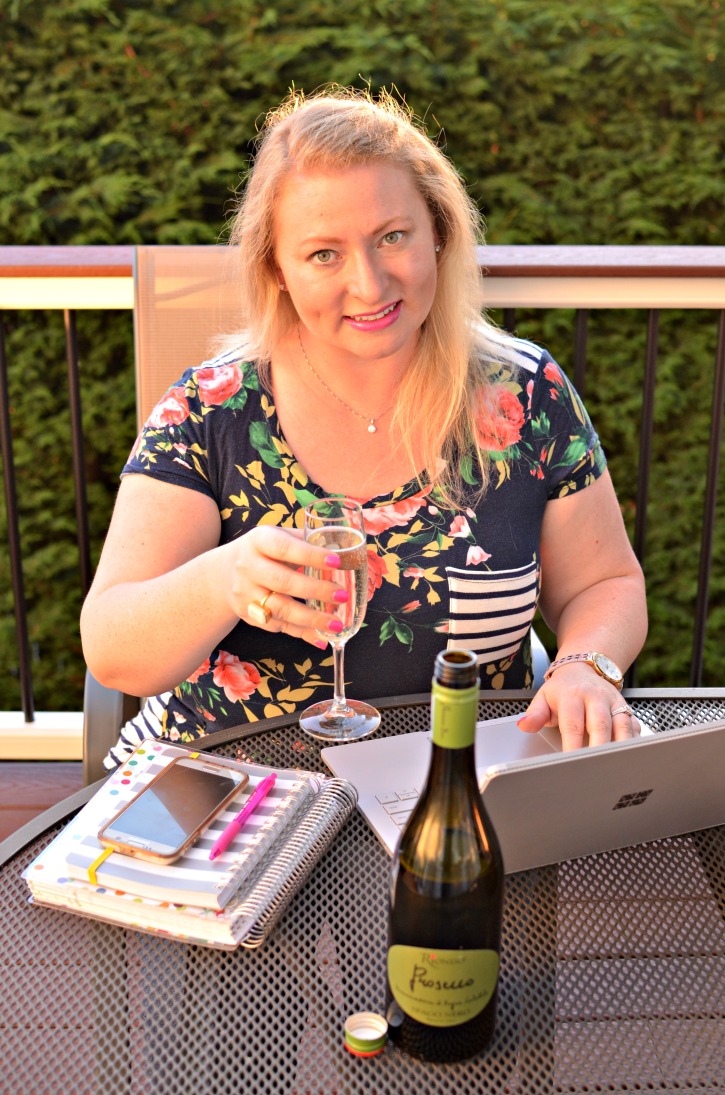 Riondo Prosecco is a great choice for these evenings working on the deck. Prosecco is a white sparkling wine from Italy; the name refers to a specific region and grape – in this case, glera grapes grown in the north-east Veneto region of Italy. Prosecco has been growing in popularity over the past few years as it is so versatile; it can easily be enjoyed alone, or mixed with juices and garnishes to create a delicious cocktail. Riondo Prosecco's affordable price-point allows it to be enjoyed anytime, it doesn't need to be saved for a special occasion. The crisp, light, and refreshing taste makes it a perfect beverage to enjoy during the summer months.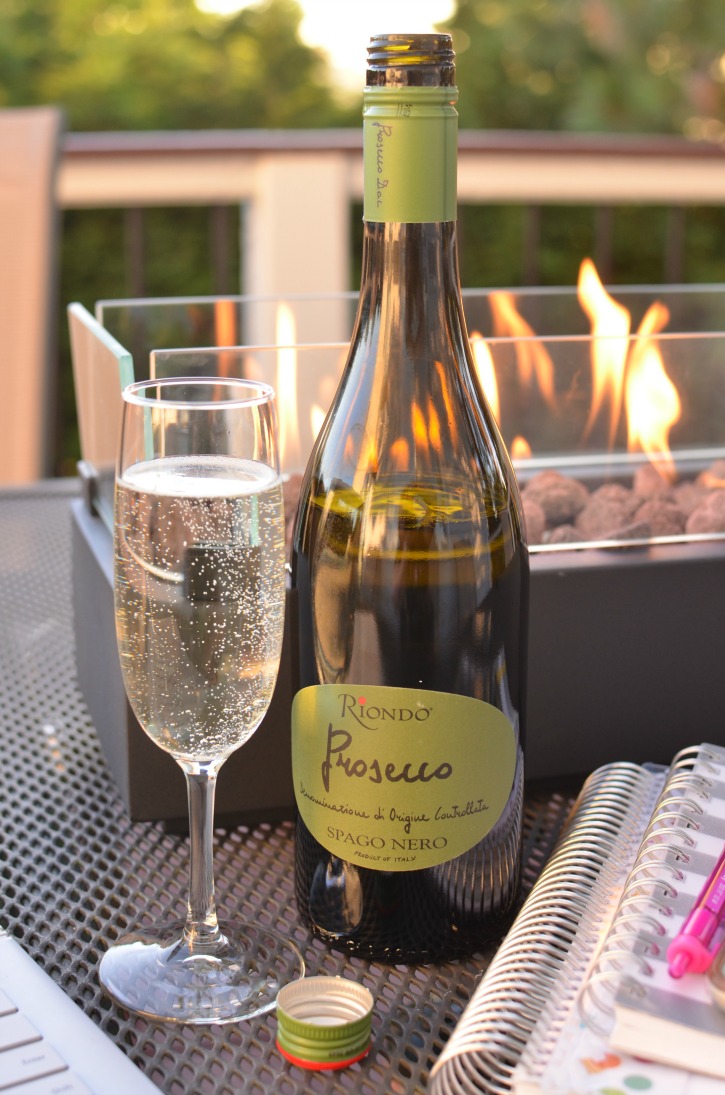 I definitely see many more evenings this summer looking just like this: table top fire-pit on, Riondo Prosecco in my glass, and me working on the laptop while enjoying the warm summer air.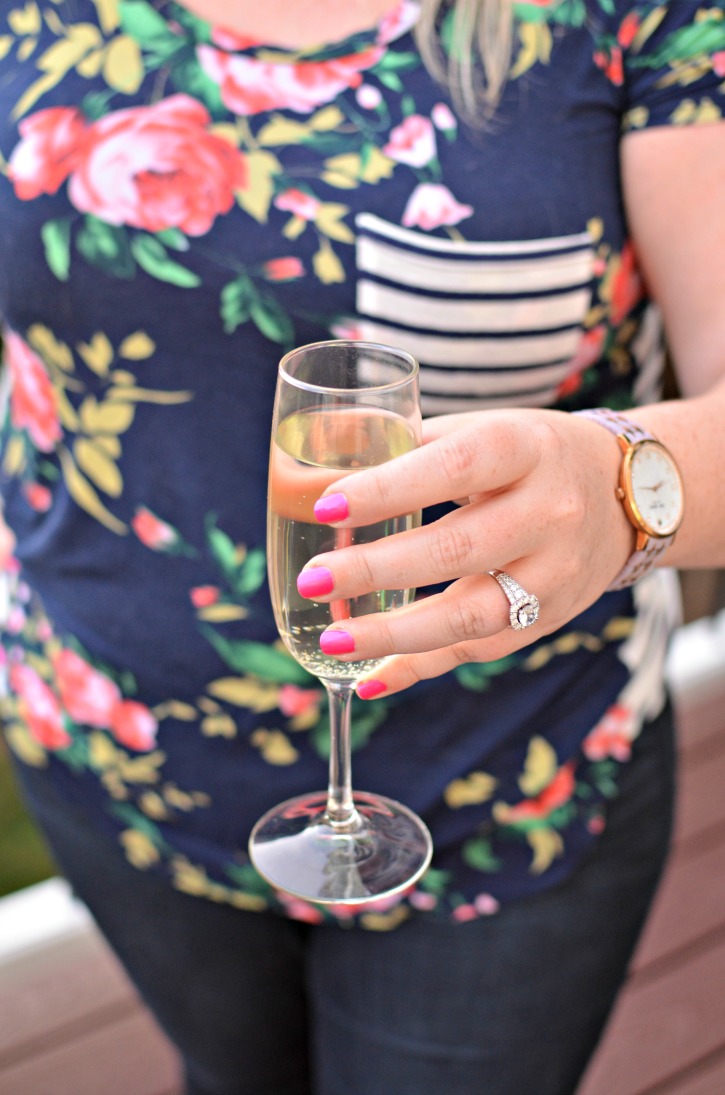 I hope you enjoyed an insight into my evenings. What sort of tips do you have for relaxing while working through your to-do list? If you are looking for a way to add some bubbles to your evening, I definitely recommend a glass of Riondo Prosecco.