For a couple years I have wanted to paint our plain white front door. One thing that had been holding me back was super long dry time that all the online tutorials talked about. When I came across Modern Masters Front Door Paint that dried in only 2 hours I knew I had found my solution.
Updated Front Door With Paint
Our "before" image is pretty boring. Just a plain white door that is pretty standard for late 20th century homes. We had been slowly transitioning away from all the brass fixtures as well.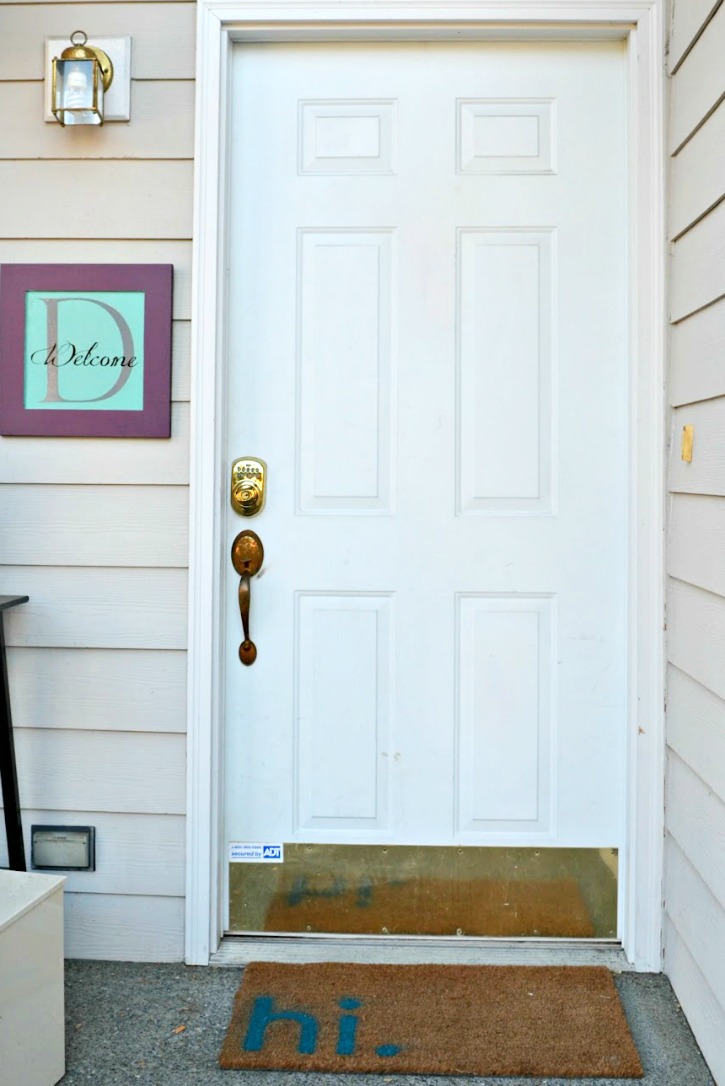 Modern Masters has 24 colors in the front door palette which utilizes the emotional color wheel. Brad and I opted for "Calm" which is a wonderful shade of blue.
With the new door color we also swapped out the kick plate and door knob. Eventually I will also swap out the keypad deadbolt for oil rubbed bronze.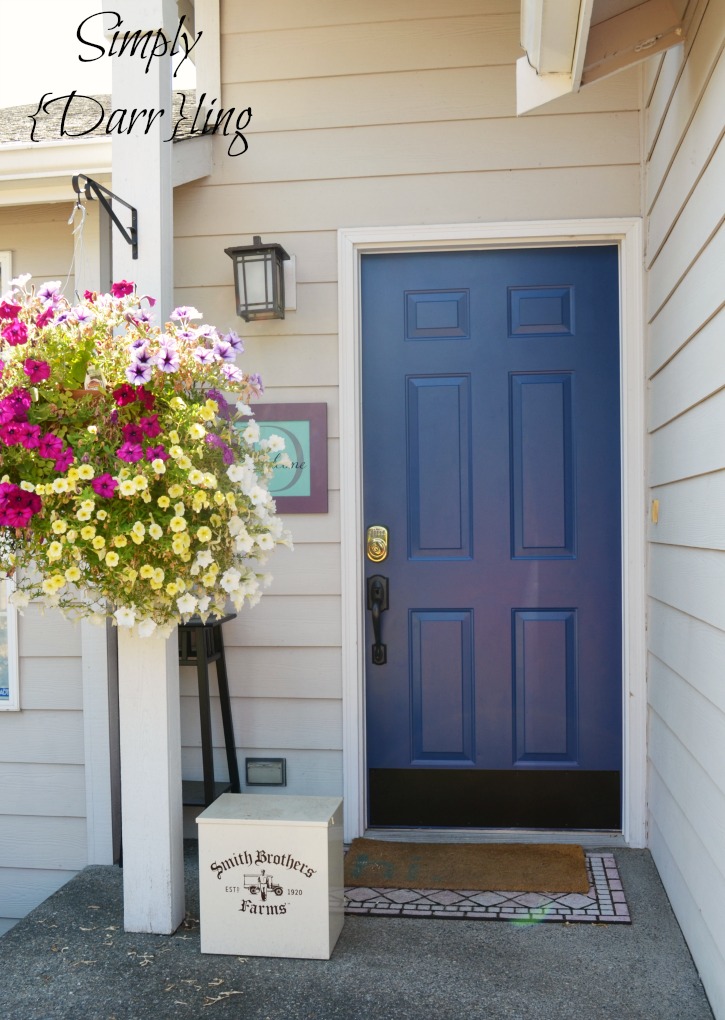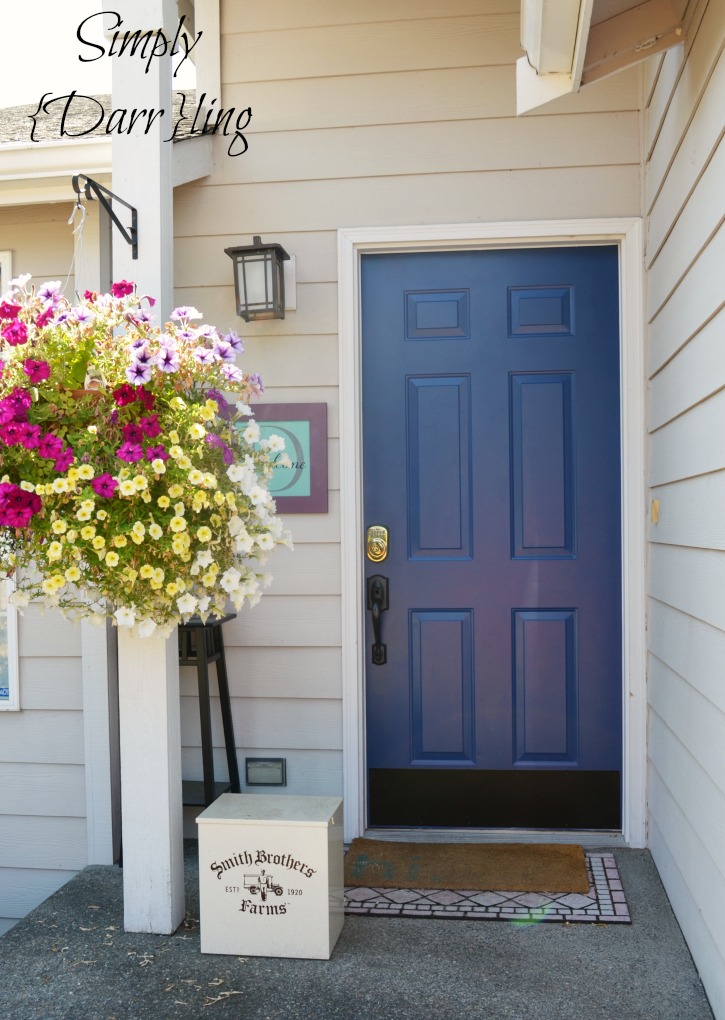 The total time to paint the new door was about 5 hours. This includes prep items like removing all the hardware before painting and waiting 1 hour after each coat for drying. Our door took two coats and we waited closer to 2-3 hours before putting all the hardware back on.
Modern Masters conveniently provides step by step instructions on using their website. Instead of writing them all out for you I will just direct you there. :)
My only wish is that I had found this paint sooner! I LOVE my new front door!
What color would you pick?
I was provided with a jar of the front door paint in exchange for this post. All opinions are 100% mine.