Its beginning to look a lot like Christmas! Yesterday evening while Brad was waiting for me to get home from work he tested out some new lights that we are going to try on our house this year. He sent me a picture and I can't wait until this weekend when we can finish decorating and cutting down our tree.
One thing that I love to do is make handmade ornaments. It gives those ornaments a little bit more sentimental value when they get placed on our tree year after year. DIY Christmas ornaments can also make great gifts for friends, family, neighbors, and teachers. I've compiled a great list of 35 different DIY Christmas ornaments so make sure you check out your favorites!
35 DIY Christmas Ornaments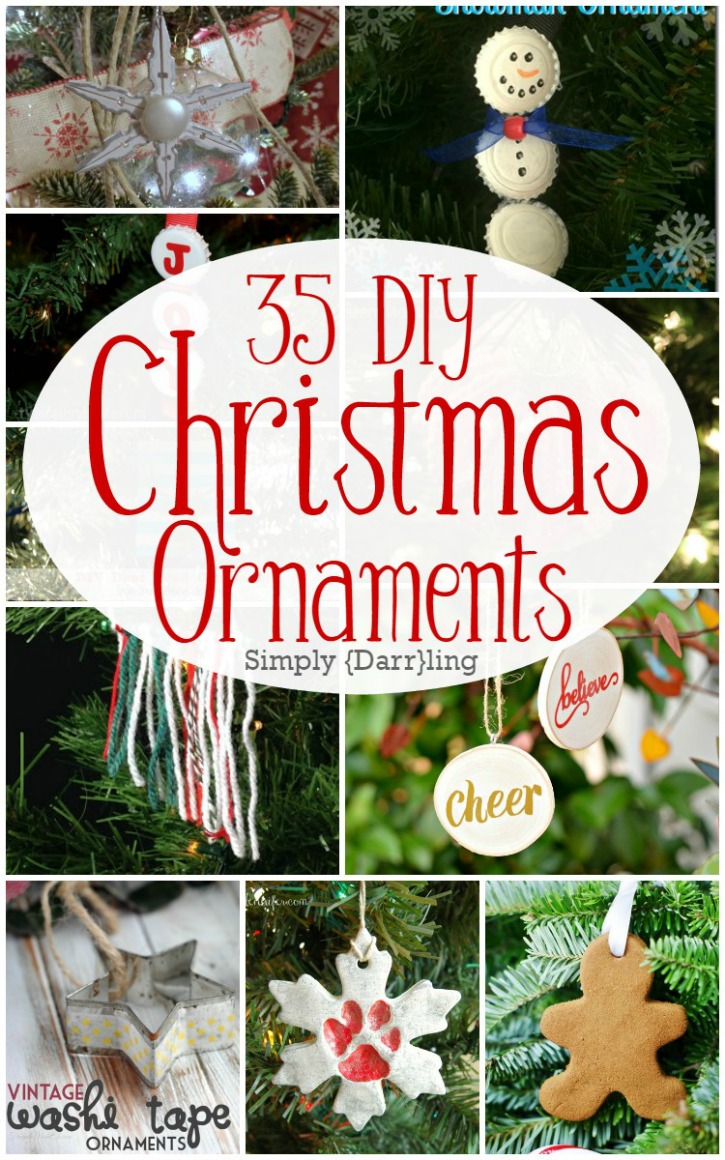 Which ornaments are going to be on your tree this year?