This post is in collaboration with The Mighty Mouth. All opinions are my own. 
We have pretty awesome next door neighbors. Kevin and Renee moved in about 5 years ago and we quickly became good friends. I enlisted the help of Renee for today's post. She is a dental hygienist and passionate about oral health in kids; especially now that she has her own toddler who started getting teeth at only a few months old. Renee and I sat down one evening and chatted about some ways to make sure that kids start out with healthy oral habits. Check out a few of them below.
7 Tips for Introducing Good Oral Habits To Kids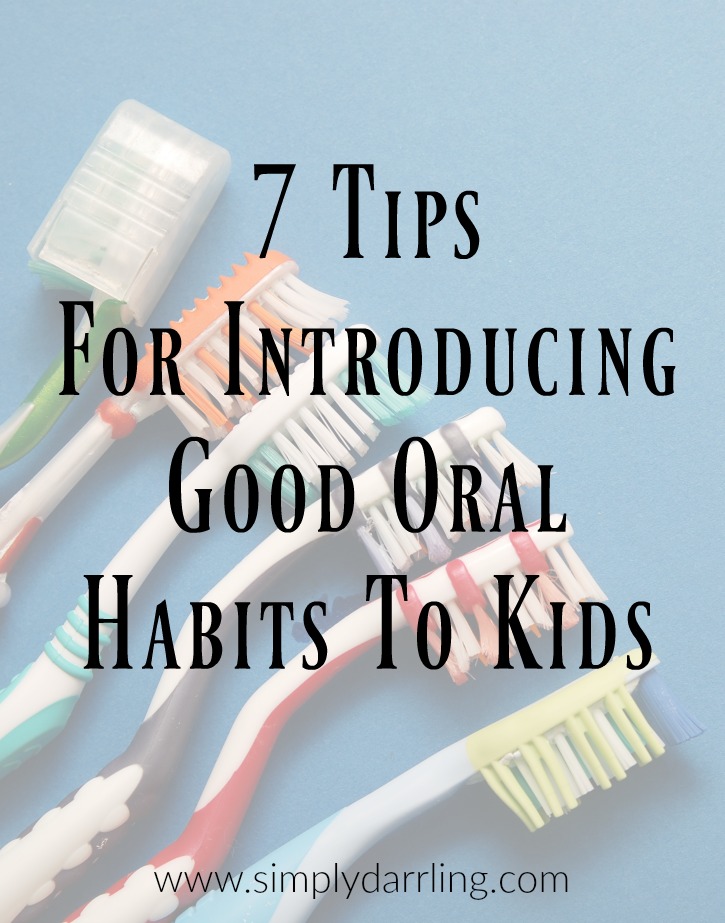 Avoid Juice – for adults juice may simply be empty calories; however, to kids it is detrimental to the tooth enamel. Instead, stick to water and milk. If you really want to give them juice, dilute it to more than 50%.
Choose tooth-healthy snacks like cheese and fresh vegetables. Everybody thinks about sugary foods like candy and how it affects the tooth enamel; however, simple carbohydrates such as breads and bagels also lead to decay. Try to keep these types of foods to meal time. Tooth enamel begins to demineralize at a pH of 5.5 so acidic foods (such as juice) can cause issues if not given in moderation.

Check your water supply for fluoride. Fluoride is a mineral that strengthens teeth.  Make sure your child brushes with fluoride toothpaste and drinks tap water with fluoride.  If you don't have fluoridated water in your community, talk with your dentist or physician about fluoride supplements. Here in Washington, you can learn more about your water supply at this link.
Be a good role model with your oral hygiene. Children learn from watching their parents so have them watch you brush and floss in order to establish their own habits. Studies show that parents who show good habits in their own oral health have kids who maintain lifelong oral hygiene.

Get checkups early and often. Medical and Dental experts recommend that your child see the dentist once he/she has their first tooth, or by their 1st birthday.  Continue to have regular checkups as recommended by your dentist. Also maintain oral hygiene by brushing twice a day and flossing.

After 1 year, move to sippy cups. We always hear about how thumb sucking and pacifiers can lead to orthodontia problems such as overbites. Drinking from a bottle after the age of 1 can also lead to these issues.
Limit Sharing Cups, Utensils, and Drinks. Babies' mouths are sterile; their first cavity generally isn't from sugary food but rather from cavity-causing bacteria that transfer from their parents when they share food, cups, or even kisses. It is important for parents to have regular dental checkups and treatments (especially during pregnancy) to keep their own mouths healthy which can help limit passing cavity-causing bacteria to their babies.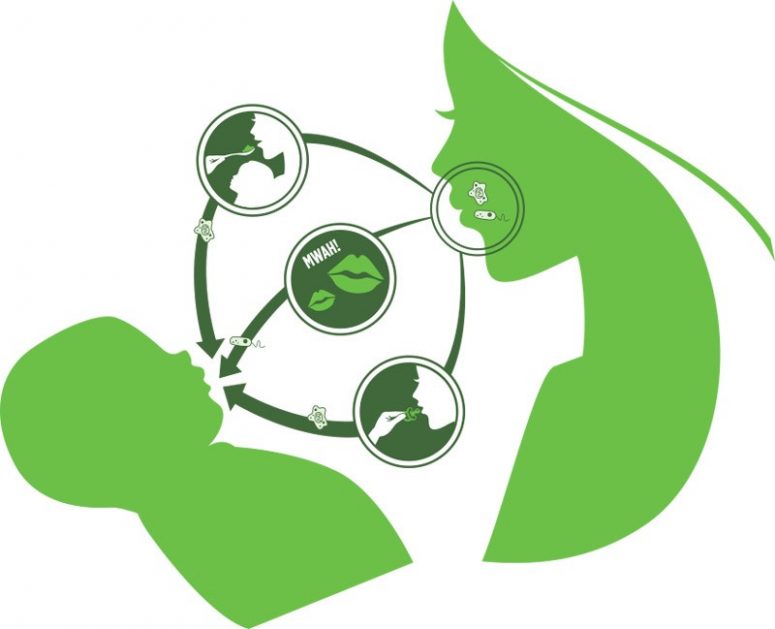 The Mighty Mouth is full of much more information. Make sure you check out their parent page for more tips about keeping your child's mouth in tip top shape. How do you make sure that your kids have good oral habits?