I love DIY projects where the time to completion can easily be counted in minutes. I recently replaced our showerhead in the guest bathroom and it seriously took only 5 minutes!
Our guest bathroom could use a bit of an upgrade. The showerhead was one that I found on clearance (to replace the crappy one that came with the house), but now the shower is moving up in the world with a brand new Delta Faucet Showerhead!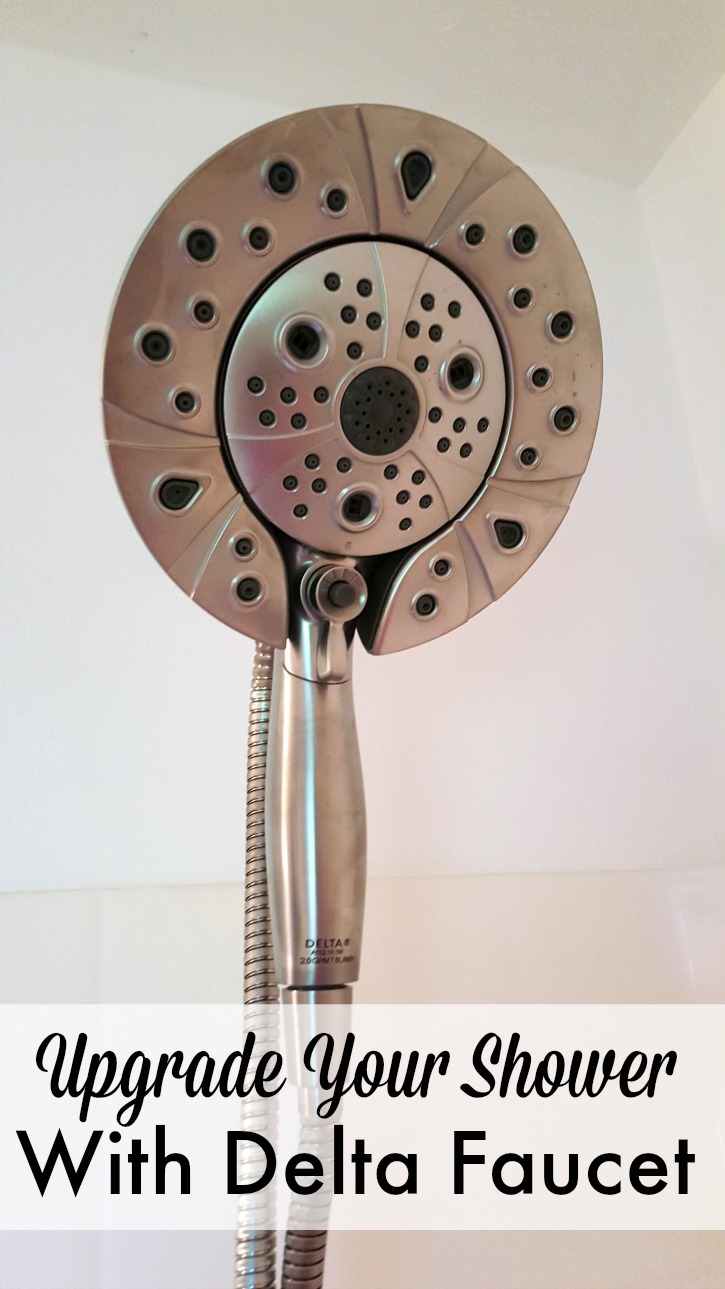 The showerhead I selected was the Delta Faucet H2OKinetic In2ition in stainless. This faucet uses less water, but doesn't feel like it (because seriously, nobody likes a weak shower). I like that this product is certified as Water Sense; there are so many parts of the country that are going to be experiencing a drought this summer (even here in Seattle – we had very little precipitation this past winter).
One of my favorite features is that it has so many different spray options. Water can come out of the main showerhead, the hand shower or both. This is perfect for cleaning the shower because I can have the water just come out of the hand shower for rinsing down the walls. It will also be great once we have kids because I can use the hand shower for them. There is also a button on the hand shower to turn the water on or off at any given time.
There are also different modes for the water to come out of the showerhead; such as a full body spray or a massage spray.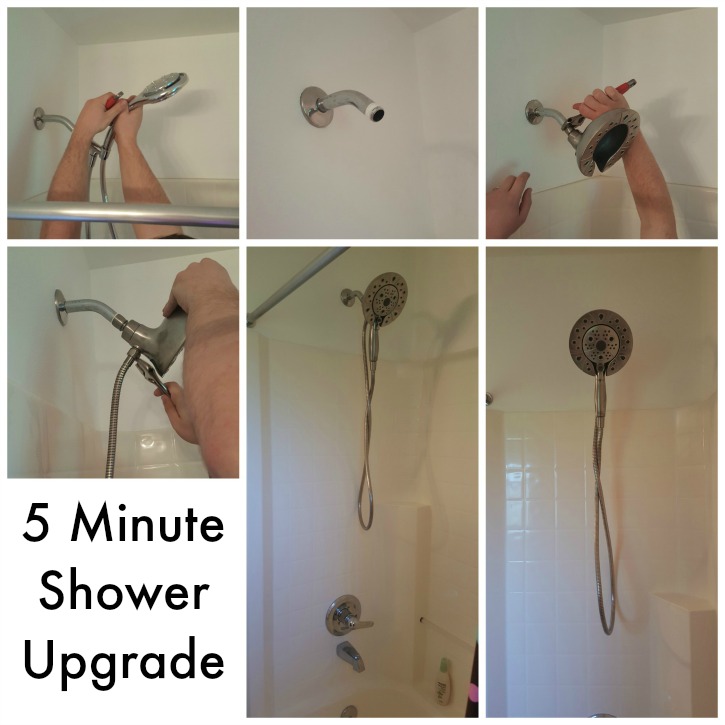 I picked Stainless for my color, but it also comes in chrome, champagne bronze, polished nickel and Venetian bronze.
This new showerhead is amazing in the guest bathroom! It is a showerhead that I know I will love (and will last) for years to come. We're having some house sitters soon so I hope that they enjoy the upgraded shower as well!
Do you have a showerhead that could use replacing? Which color would you pick?
Thanks to Delta Faucet for providing this showerhead for review. All opinions are my own.