Stencils are a great and easy way to add some art to a room. I have a spot in my living room where I enjoy swapping out the artwork. This past weekend I had a craft day with Sarah and I made a fun canvas to hang in the living room featuring lace birds.
Bird Stenciled Canvas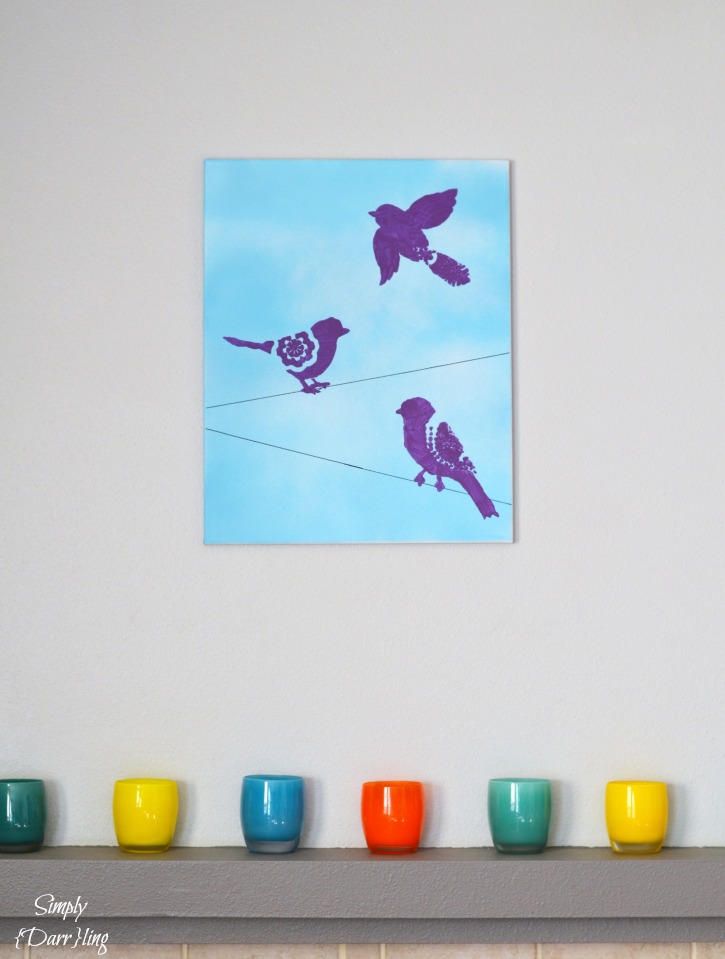 Materials:
I started by spray painting the canvas. I used spray paint because I wanted the uneven look so that it looked like the sky with some wispy clouds.
Once the canvas was dry, I picked out a few birds from the Sweet Tweets Lace Bird Sets A & B. These birds are so fun and youthful.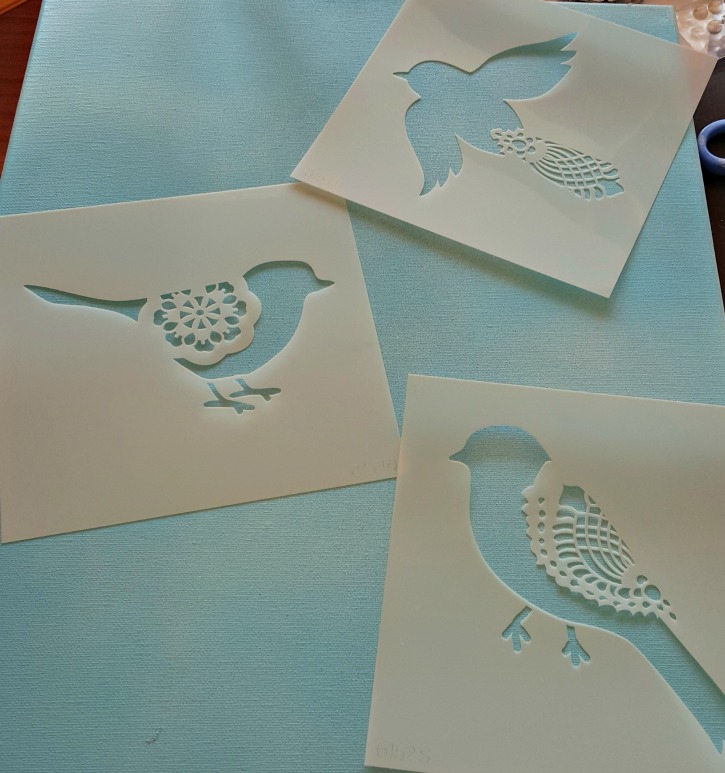 Position the birds on the canvas and then use the foam brush to paint the birds onto the canvas. I realized after I finished that I should have used some repositionable spray adhesive to get a better seal on the lines and use less paint in those areas.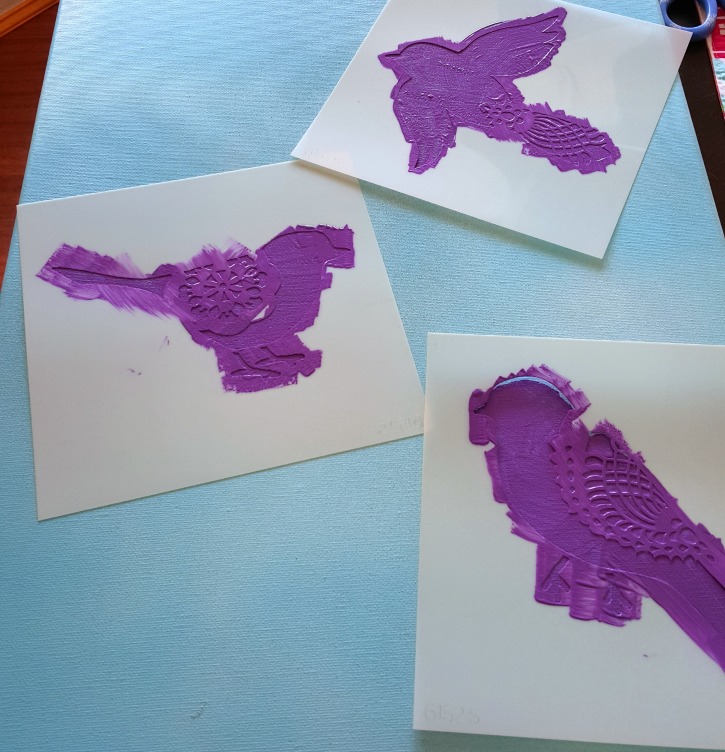 Once the paint of the birds dry, use a ruler and sharpie to add the telephone wires.
I had a few imperfections in the lace area of the birds, but I can't wait to practice and make some more projects with these awesome stencils.
The Royal Design Studio Stencils were a nice thick quality that could definitely be used over and over again. They have lots of stencils available – from small ones like this for craft projects to large stencils for all-over wall coverage.
Have you tried stenciling? Check out the options at Royal Design Studio and let me know which one you want to try in the comments.
Thanks to Royal Design Studio Stencils for providing the stencil for this craft. All opinions are my own.