Saturday I hosted a Tropical Birthday party for myself. I enjoy having themes for my parties so that they have focus when I'm planning. From the decor to the menu I had all things tropical in the works. Last year, I did A Mad Scientist party which channeled my inner nerd. This year I followed my passion for traveling – to warm tropical climates. This post is a bit picture heavy – it's the best way to show off my party.
Kendra's Tropical Birthday Party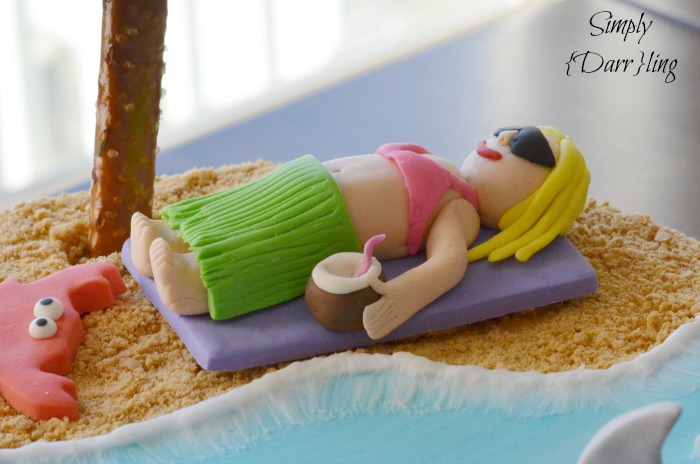 I added a bit of Caribbean, a bit of Hawaiian and a bit of the beach to this party. I was a bit picky on my theme. I wanted it to be Caribbean/tropical but not pirate or luau. While researching the party, I found that Caribbean parties either focused on pirates or were all luau. To make it more Caribbean, I researched common Caribbean foods and used that to build my menu.
Tropical Birthday Party Supplies:
Fake Palm Leaves – Oriental Trading
Photo Backdrop – Oriental Trading
Food:
Beach Cake – Sweet Themes Bakery in Kent
Jerked Pulled Pork – spread Walkerswood Jamaican Jerk Seasoning over a boneless pork roast and cook in a crockpot with 1″ of water on low for 8-10 hours. Pull pork apart with a fork then mix with bbq sauce.
Renee and I enjoyed the undersea backdrop. I bought the props from etsy and they were a nice thick felt.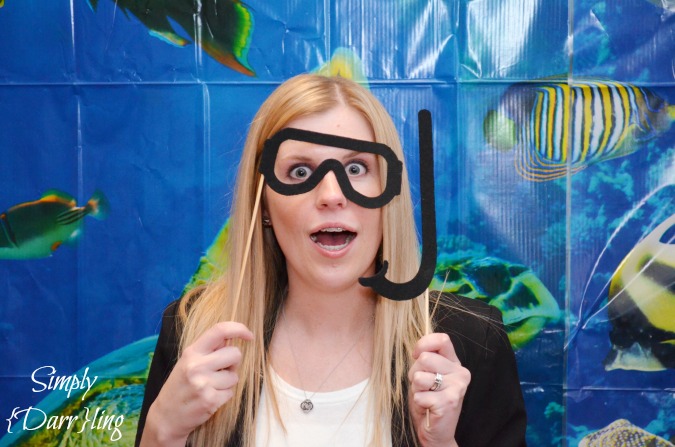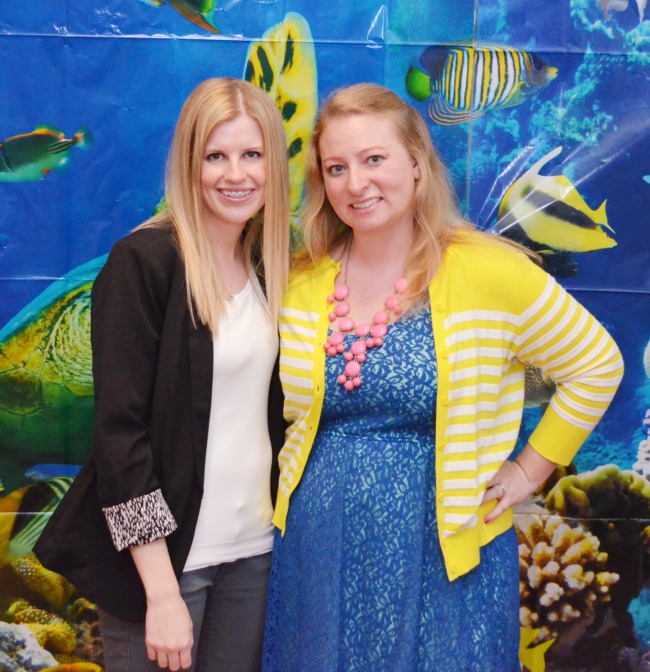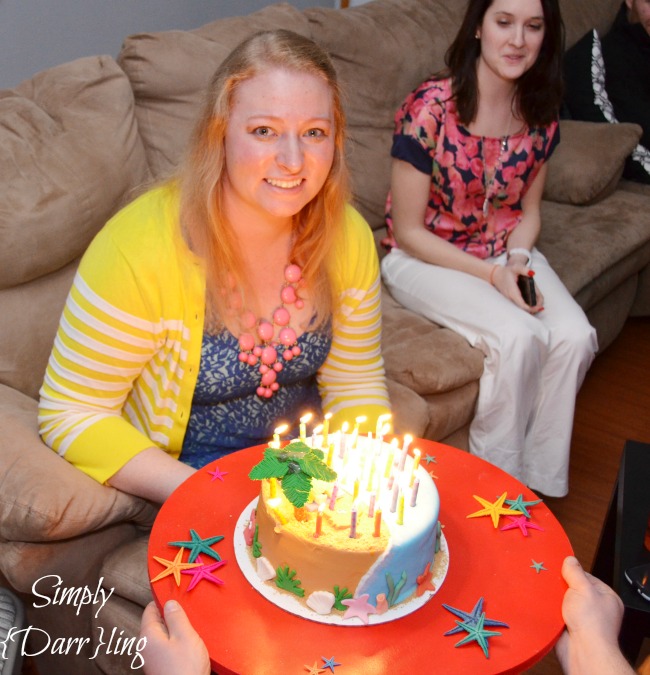 I love how my cake turned out. I showed the bakery a few photos of what I was looking for and they did an amazing job at recreating it. They even created me lounging on the beach. :)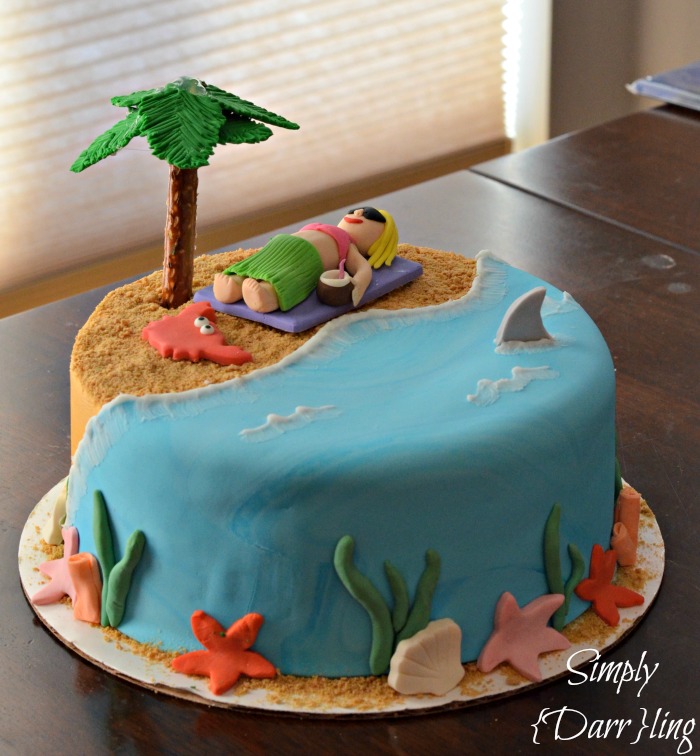 Thanks to some amazing friends for celebrating my birthday with me.  My friends go along with my crazy plans (and even came dressed with some tropical flair). Do you have themed parties? What sort of parties have you thrown?