Earlier this month, I showed off some DIY Heart Crayons that I made. Once I made those, I thought that other shapes would be fun to make too. So many of my craft projects are aimed at girls that I wanted to come up with something that includes the boys as well. Technically the molds used in this post specify that they are for ice and aren't supposed to go in the oven. Since the silicone material is made to go up to 400 degrees I figured half that wouldn't really do any harm.
If you follow my instagram feed, you might have seen a preview of these while they were in the oven.
DIY Lego Crayons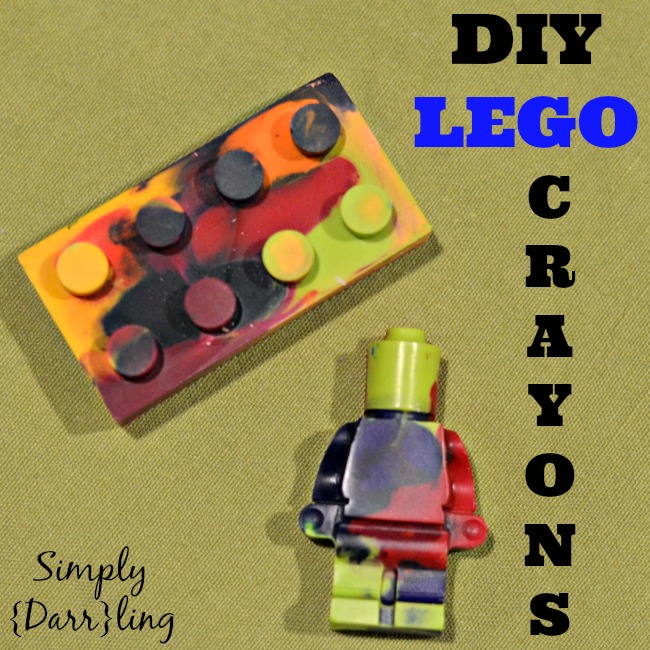 I ordered silicon molds in the shape of the Lego bricks and Lego men. Since the cavities were smaller than the hearts, I cut the pieces to about 1/4″ in length. I could have gone a bit smaller; however, if they get too small then the colors wouldn't be distinct and I'd end up with all brown crayons. Once the pieces had mostly melted, I added some more crayon pieces so that the mold was completely full.
If you would like to make these for a Valentine's Day class gift, here is some wording that could go along with them:
You Complete Me
You Color My World
Let's Connect
Never LEGO My Heart
DIY Star Wars Crayons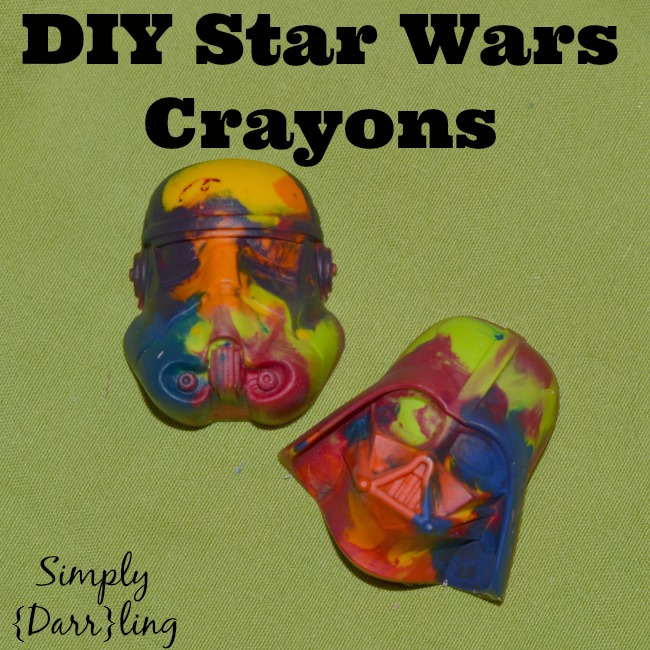 I didn't want to stop just at Legos and started thinking about what other shapes I could make. Browsing amazon I came across a Darth Vader mold and Storm Trooper mold which added another fun dimension to these crayons. I also have some R2-D2 and X-Wing molds; however, the pieces were a bit more fragile and I have a 100% breakage rate.
Some sayings to go with these:
You Color My World
May the Force Be With You
The Force Is Strong With You
You Are The Droid I've Been Looking For
For complete directions, see the original post here.
These shaped crayons could also be used for Star Wars or Lego birthday party. Simply throw them in the goodie bag, perhaps with some themed coloring pages and have a goodie bag that parents and children enjoy. The crayons don't have to be multi-colored, you could make each mold cavity an individual color.
Make sure you stick around, I have some molds for Christmas, but those won't be revealed for a few months.