Coffee or wine, which would you choose? Both of these liquids are some pretty awesome water, just in different forms. I made these items for some craft fairs along with the Warm & Cozy mug (and a few others that are still to be revealed). I'm sharing this project with you, and make sure to read all the way to the end where you can get the cut file for yourself!
Awesome Water Wine Glass & Coffee Mug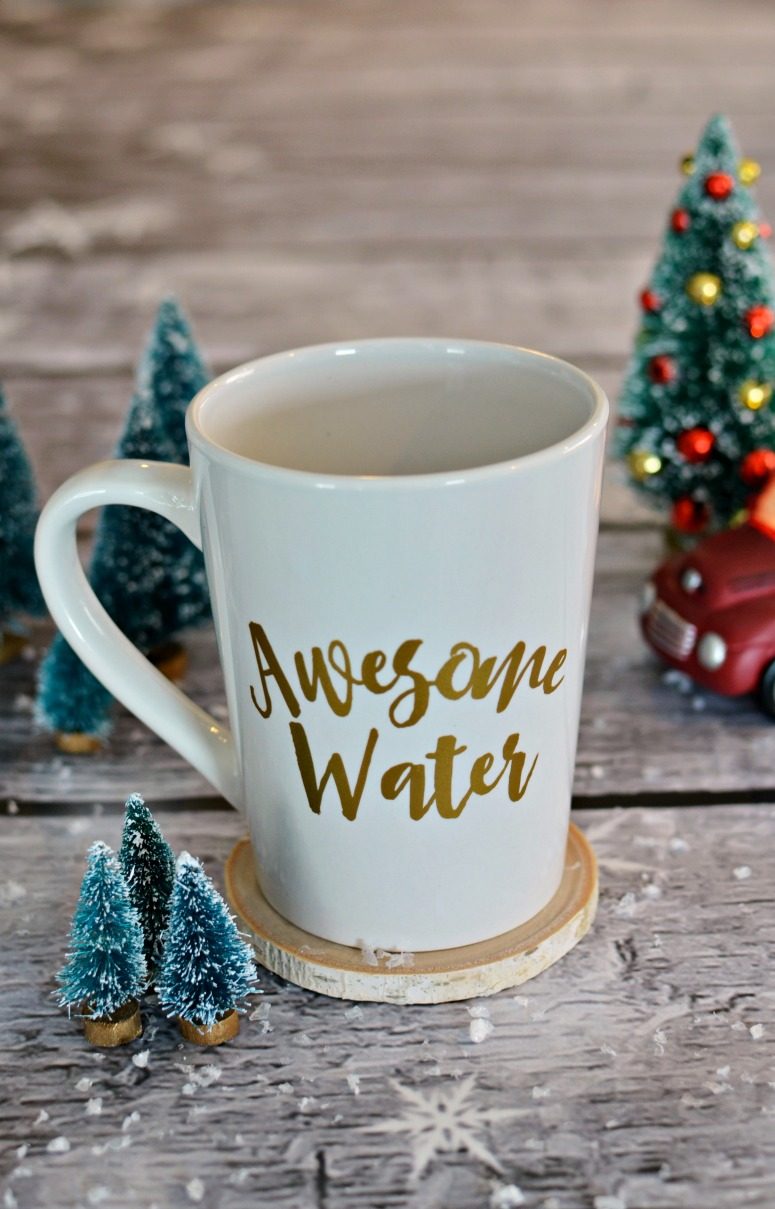 These make great gifts; pick up a few plain white mugs for crafting purposes and add a bag of coffee beans or gift card to your favorite coffee shop for a great holiday gift.
I like to use stemless wine glasses because I feel like they are less likely to spill when Pixel's tail gets a mind of its own and brushes against whatever is on the side table. We have a full set of normal wine glasses, but I still find myself drawn to grabbing the stemless ones out of the cabinet. I picked up a bunch of them for crafting purposes, but I might need to commandeer a few for my own use.
For both of these projects I used Gold Metallic Orcal 651. This is one of my favorite vinyl colors to use and I'm always reordering another roll of it. Besides black, this might be the most used color in my craft room.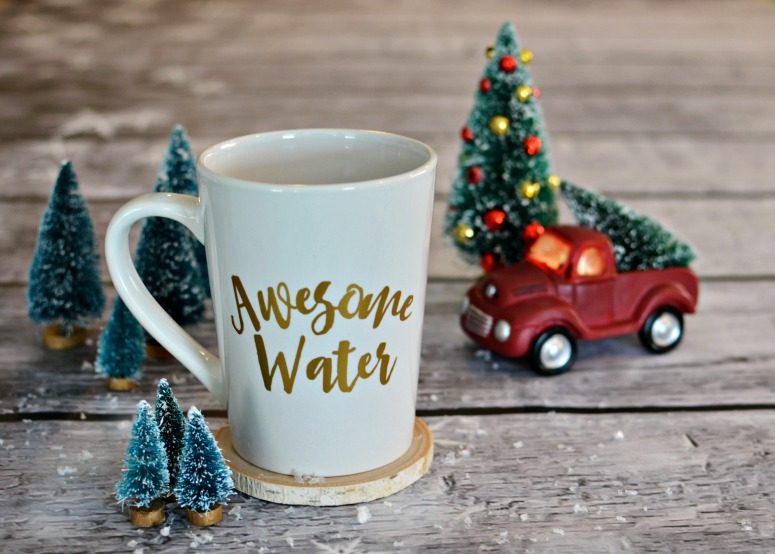 Want to make these mugs for yourself? Subscribe to our newsletter below to get a link to these SVG & Studio3 files (for personal use only). With these file types, you can make this with either a Silhouette or Cricut! The file is currently sized for the glasses I used, make sure to measure the space that you want to cover and size the file accordingly.
Who would you make these coffee mugs or wine glasses for?