Some items were provided for this post. All opinions are my own and I would only include them in here if I would actually add them to this gift basket. 
I have a few baby showers on my social calendar this spring. One of my favorite gifts for these showers is to put together a fun baby shower gift basket. This is a great way to include a bunch of little items off the registry into a cohesive gift and can be made in a variety of price ranges. I've rounded up a few of my favorite items to include in these baby shower gift baskets and am sharing them with you below.
Baby Shower Gift Basket Ideas

To put an awesome baby shower gift basket together, simply check out a few of the items below and create the perfect variety of items based on your budget. I like to get baskets from the dollar store (they have some great plastic totes and gift basket bags for wrapping).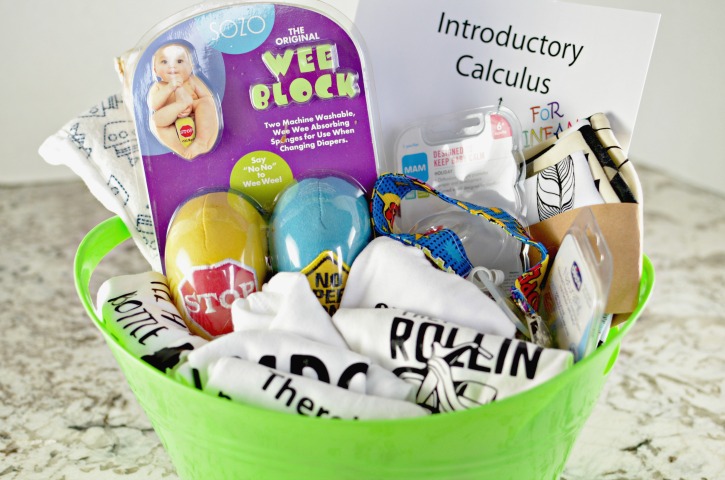 Do you have any baby showers you are attending soon? What sort of items are you gifting?