Welcome to the holiday season! I have some great gift ideas for a variety of people on your shopping list. Make sure you check out my Super Holiday Gift Guide One Stop Shop for all your gift giving needs!
Sure baby's don't need a lot of gifts when it comes to their first Christmas; however, everybody wants to buy something for this new tiny human because they are so much fun to shop for. I've compiled a few gift ideas, from the practical to the opulent which make great gifts  for this first holiday season.
Super Holiday Gift Guide – Baby's First Christmas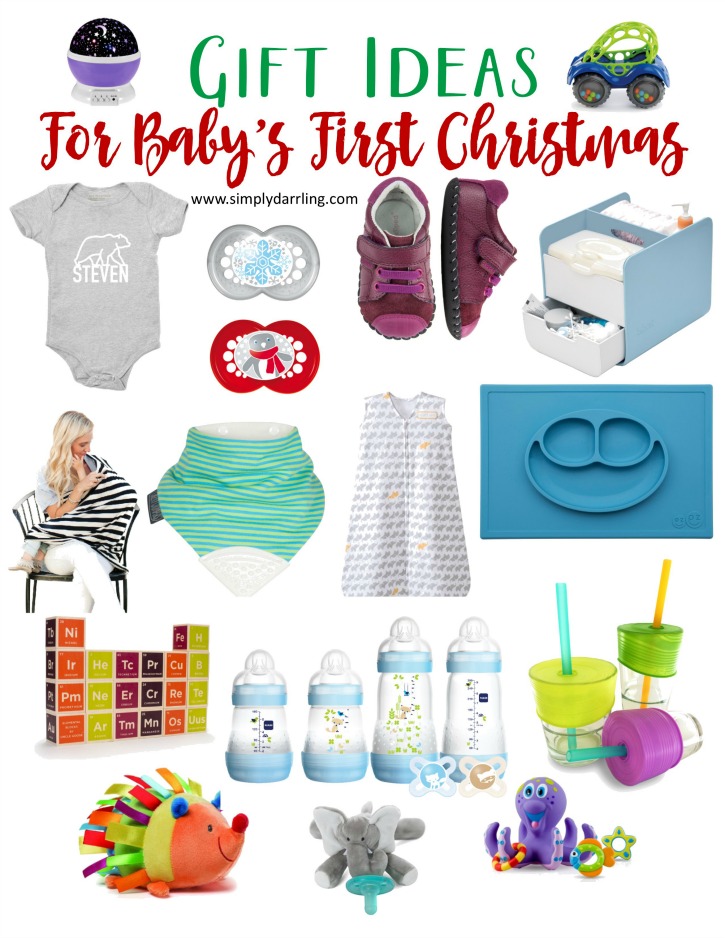 The items below feature a wide range of items that are pefect for under the tree (and even a couple items that are perfect for mom!).
Ace Playfield is offering $100 Gift Card so you can get some of your own personalized kids outfits! Check out the giveaway below:
a Rafflecopter giveaway

Check out the giveaway below to win your own Cheeky Chomper Neckerchew! Which items will be under your tree this year?
a Rafflecopter giveaway