This shop has been compensated by Collective Bias, Inc. and its advertiser. All opinions are mine alone. #SweetWarmUp #CollectiveBias
Every afternoon about 3PM I start to crash and need a bit of a pick-me-up. I'm sharing a recipe today that will be a better option than heading to the vending machine for a pop and candy bar.
Oats and Chia Seed Cookies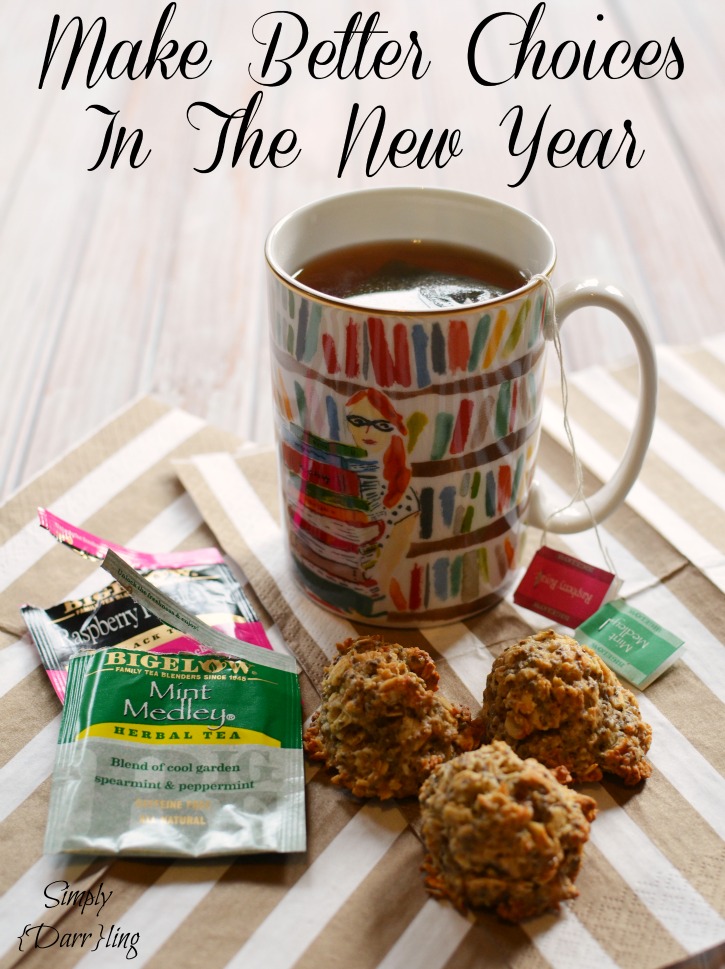 Chia Seed and Oats Cookies
These cookies are packed with protein and perfect for an afternoon pick-me-up
Ingredients
¼ cup chia seeds
½ cup apple sauce
1 cup Truvia Baking Blend
2 Tablespoons Butter
2 teaspoons vanilla extract
1 cup oats
½ cup flour
2 Tablespoons Baking Powder
¼ teaspoon salt
1 teaspoon cinnamon
Optional - ¼ cup raisins
Instructions
Preheat the oven to 350 degrees
In a large mixing bowl, combine the chia seeds and apple sauce. The chia seeds will start to expand as they take on moisture from the apple sauce.
Stir in the Truvia Baking Sugar, butter and vanilla extract. Mix until well combined.
Slowly add the remaining dry ingredients.
Use a cookie scoop and place the cookies on a greased cookie sheet.
Bake for 15 minutes or until the cookies are firm to the touch
Cool on an iron rack and store in an air-tight container
These cookies make a great replacement for a candy bar at the 3PM slump. They still have some sweetness, thanks to Truvia, but also include a good amount of protein and fiber to keep you full through the afternoon.
In addition to these cookies, I also need something to drink. We have free pop at work, but I was looking for something a bit healthier. Bigelow tea has many flavor options – with and without caffeine. I like to combine tea flavors so I picked one with caffeine (raspberry)  and one without (mint) so that I can still get a little bit of a kick with this mid-afternoon snack. The fruity flavor of the raspberry tea will help make this switch.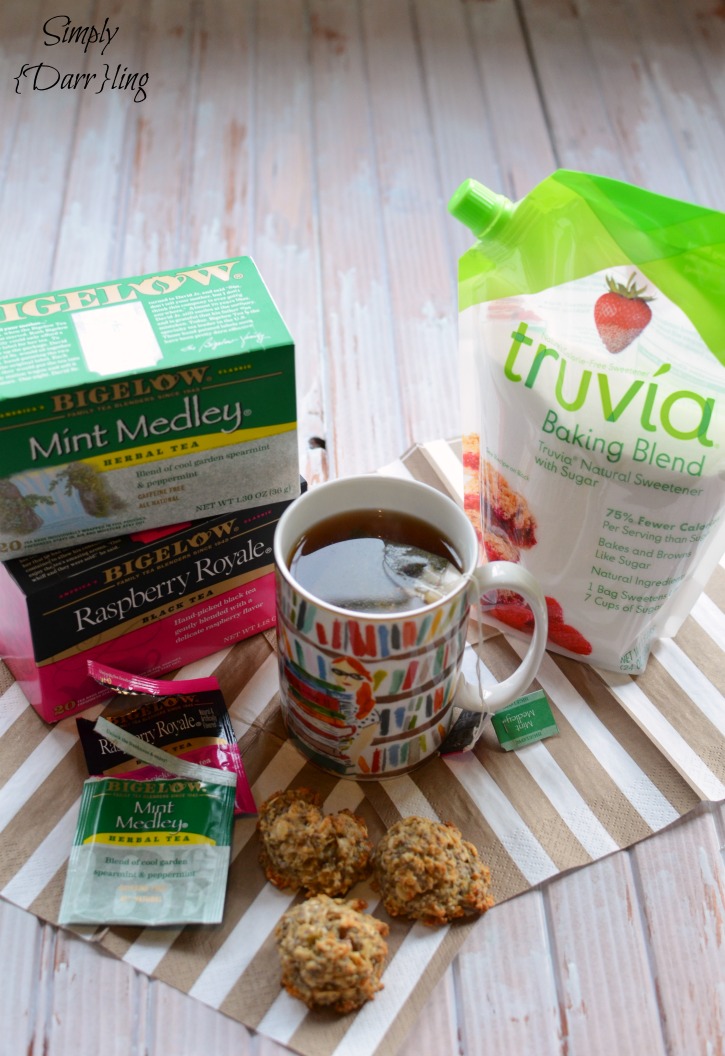 Both the Truvia Baking Blend and Bigelow tea can be found a Target. This is pretty convenient considering that I'm there multiple times a week. The Truvia is located in the baking aisle and the tea is with all the coffee, tea and juices. Before you go out shopping, make sure to print off this coupon for 55 cents off Bigelow Tea. There are a couple different ways to save on Truvia. First, there is the Target Cartwheel app (sign up at cartwheel.target.com or download the app) to save 10% off your purchase of any Truvia Natural Sweetener, Baking Blend or Brown Sugar Blend. Head to truvia.com/freesample for a 2-pack sample if you would like to try out Truvia before you buy it.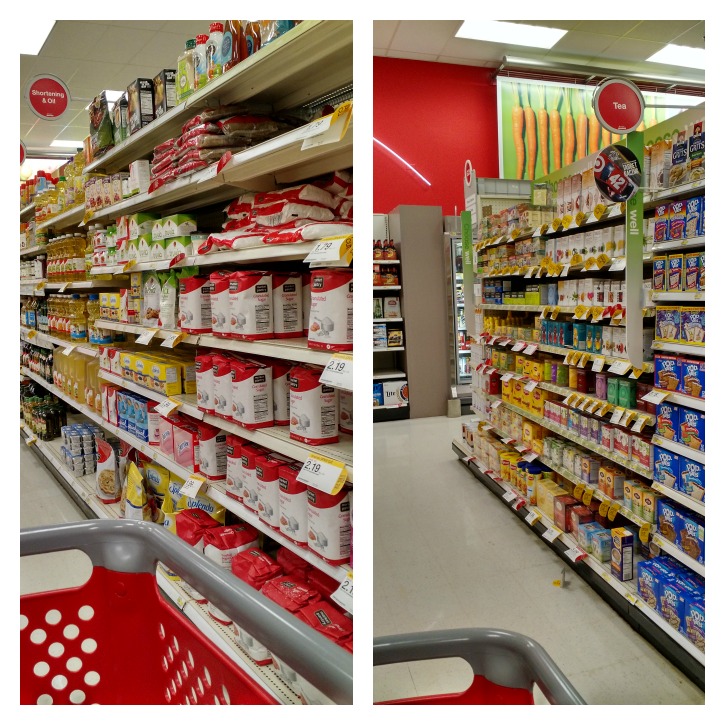 Truvia is great for this recipe because it adds the sweetness of sugar, without the added calories. Truvia is zero calories; the baking blend has 75% less calories than sugar.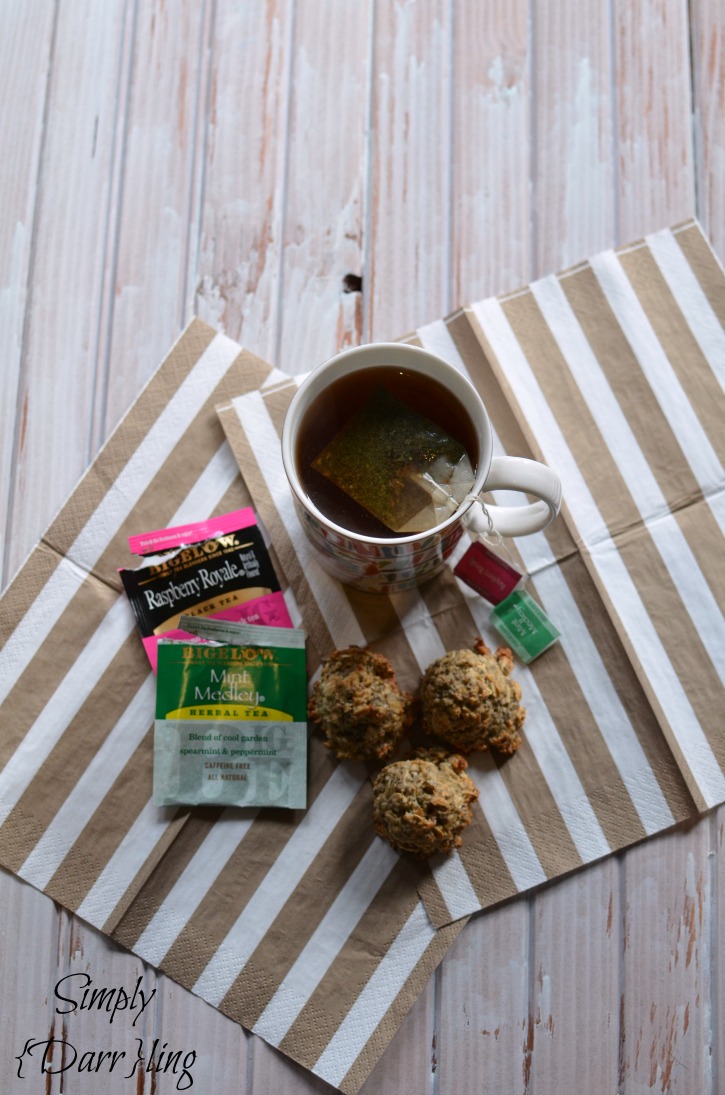 These cookies turned out delicious and with Truvia, you don't realize that they have a sugar alternative. If you need a bit of sweetness added to your tea, add a bit of Truvia to that as well!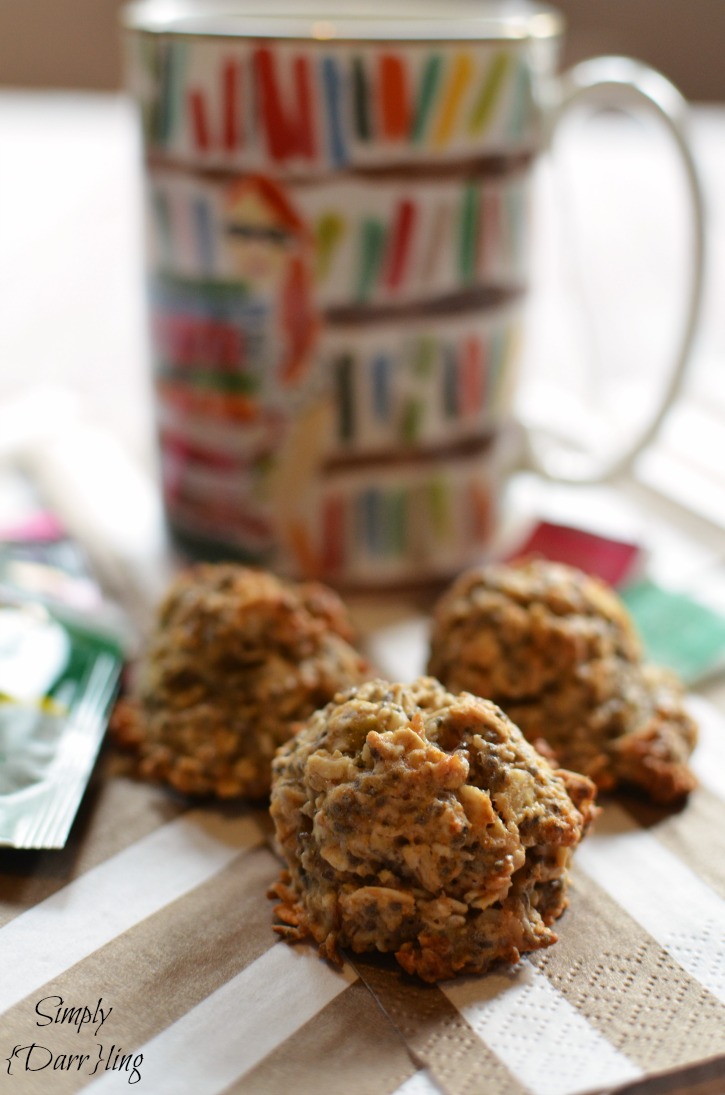 Want to learn more? Follow along with Truvia on their Twitter and Facebook, and also Bigelow on their Twitter and Facebook. Do you have a 3PM slump each day? What is your go-to snack when this happens? Would you benefit by making the switch to Bigelow tea and Truvia?