A very popular topic right now is personalized healthcare with treatment options tweaked based upon your DNA. There are many other things that could benefit by being personalized for an individual, one of those is skincare. Everybody's skin is different and needs a variety of ingredients. Vain Pursuits is a company that is breaking through this mold to create products personalized for you!
Creating your perfect skincare line starts with a very detailed skin quiz. There is more than just "click the button that best describes you" and actually allows you to put in sentences to describe what you need. My brain is definitely more analytical and I need somebody to simply tell me what to buy when it comes to things like skincare and makeup. An actual person looks at the survey results to create the perfect skincare line for you.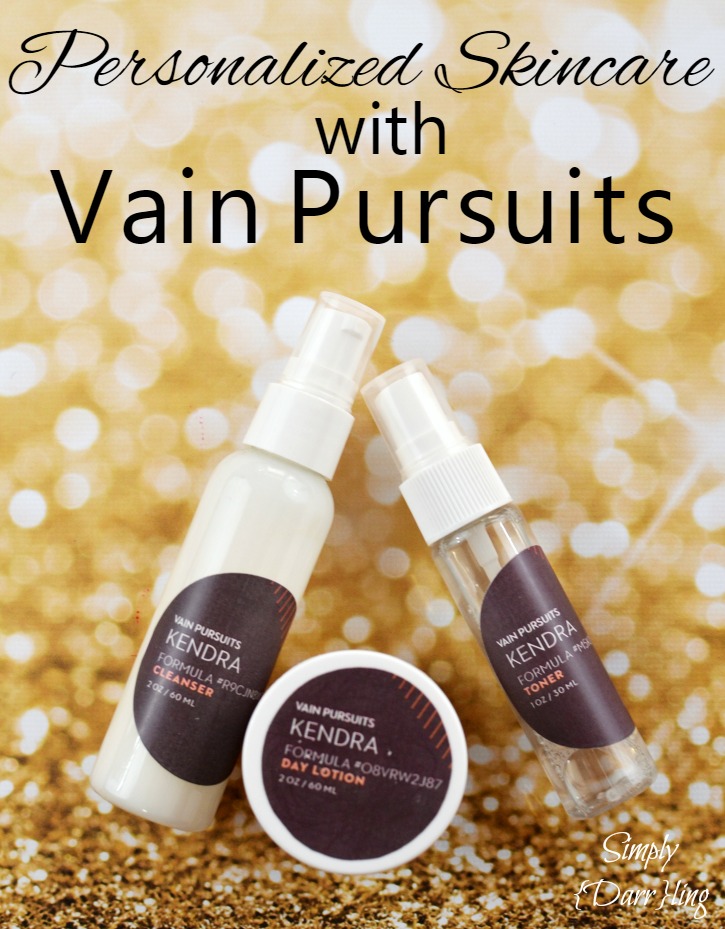 One of the first things I noticed when I received my products was that it came with hand written notes describing WHY various ingredients were in your products based on the survey results. This is a great touch, and really shows that care went into designing each person's products.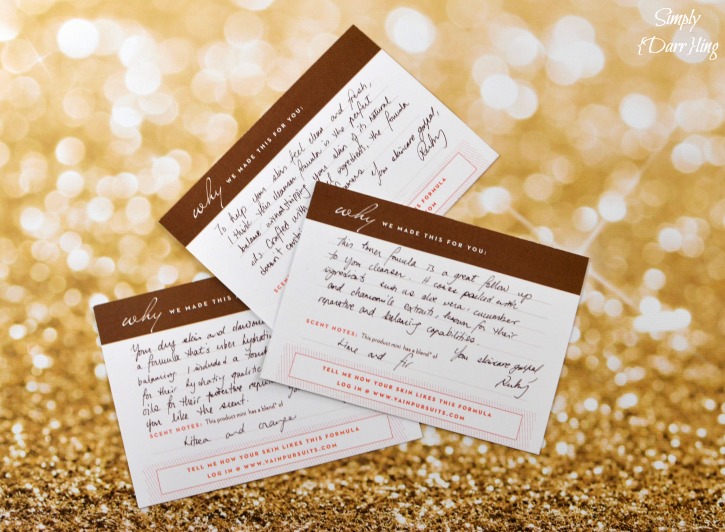 First up is my cleanser, Ruby created a formula that included natural ingredients such as cucumber, aloe vera and green tea. It would clean my skin without stripping the natural oils. I definitely feel clean after using it and my skin feels more moisturized than normal after getting out of the shower.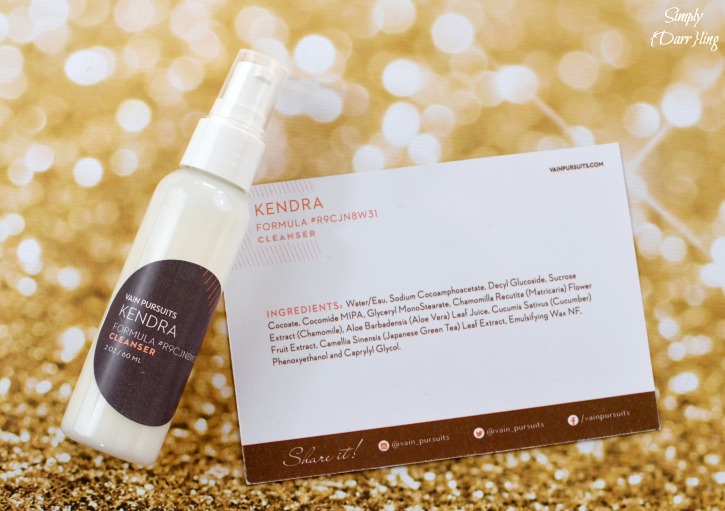 The toner follows the cleanser, it included products to balance my skin such as chamomile and cucumber.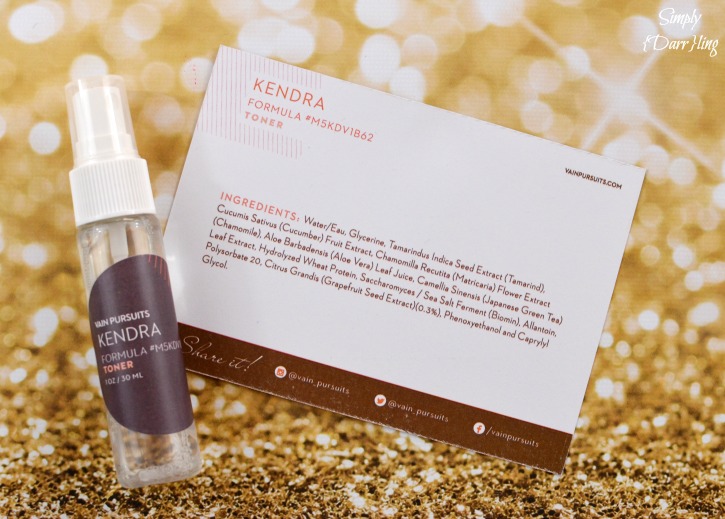 Lastly is the day lotion. My skin is super dry so she made sure to pack lots of moisturizing ingredients into my lotion. Some of the ingredients in my lotion include silk amino acids, vitamin c and jojoba oils. I absolutely love the scent of this lotion and it has a silky feel going onto my face.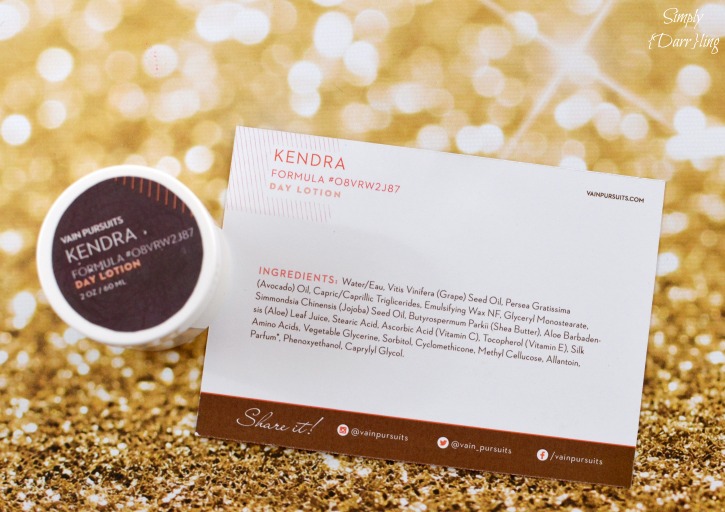 In addition to being personalized for each user, the products of Vain Pursuits are also cruelty-free, and made from natural plant-based ingredients.
I was a fan of all of my products and I think all of you could benefit from these awesome products. If you are ready to try out personalized Vain Pursuits skincare yourself, I have a couple awesome promo-codes for you to use:
KENDRAVAIN1MTH for a $25 Vain Collection
KENDRAVAIN for 1 month free with a 3-month plan
Learn more on the Vain Pursuits Website, Instagram and Facebook.
Thanks to Vain Pursuits for providing this customized skincare for review. All opinions are my own.